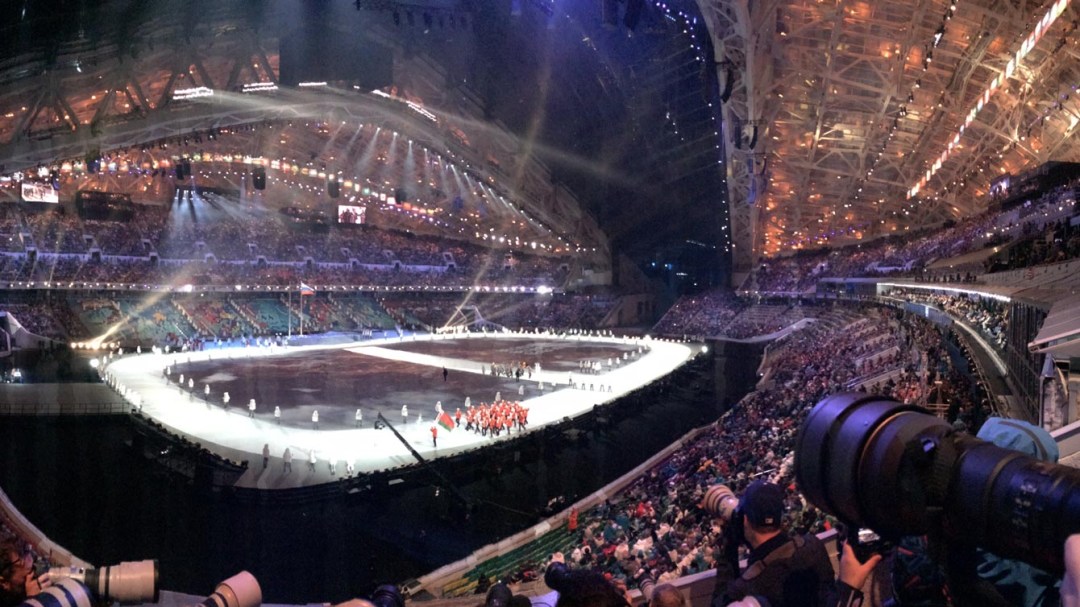 Opening Ceremony Wrap-up
Check out our coverage from the Sochi 2014 Opening Ceremony.
---
Related Athletes
Nicolas Gill is a four-time Olympian and a two-time Olympic medalist. Gill won a silver medal at Sydney 2000 and...
Gaétan Boucher is a four-time Olympic medallist in long track speed skating. At just 14, Boucher won his first Canadian...
Jérémy Chartier served as Team Canada's Opening Ceremony flag bearer for the Buenos Aires 2018 Youth Olympic Games
---
Related Sports
A soccer game features two teams, each with 11 players on the field from a total roster of 18 players.…
Short track speed skating takes place on a 111.12m oval which is marked on an international-sized ice rink. The smaller…
Racquetball was invented on a Connecticut handball court in 1949 by Joe Sobek, who wanted a game with a fast...