Top 2014: Canada's historic rugby runs
This month Olympic.ca will be revisiting the top Canadian sports moments of 2014.
Canadian rugby has enjoyed unprecedented success in 2014 with both men and women breaking new ground.
Having never finished higher than fourth, Canada reached a new milestone in women's rugby last summer with an incredible World Cup run that concluded with a silver medal.
While a more experienced England team ended up taking the honours, Canadians discovered a rugby superstar in Magali Harvey who, thanks in large part to her stellar play throughout the tournament, was named IRB Women's Player of the Year. Harvey, now 24, grabbed international attention in the semis against tournament host France with a highlight-reel 87-metre run that resulted in a try.
The play also earned Harvey an IRB Try of the Year nomination.
MEN'S SEVENS
Canada's men's sevens team also reached new heights, making their way up from a 12th place finish in the 2013 IRB Sevens World Series overall standings to 6th in 2014. This year's nine event campaign was highlighted by a historic second place finish behind New-Zealand last spring in Glasgow, Scotland. In the 54-7 lost to the powerful All-Blacks, Canada managed to rack up 19 championship points.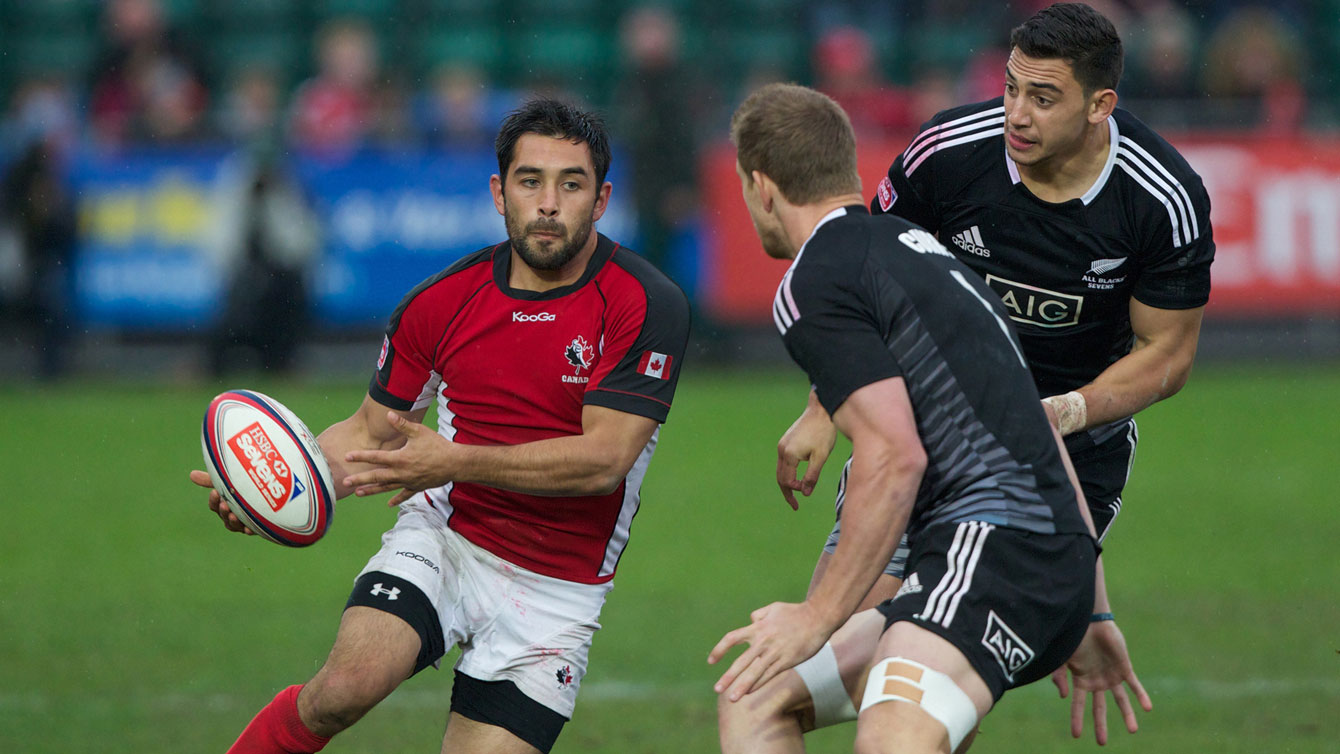 With rugby sevens set to make its Olympic debut at Rio 2016, Canada's rising rugby momentum couldn't come at a better time.