Cindy Klassen announces her retirement from speed skating
Winnipeg's Cindy Klassen, a six-time speed skating Olympic medallist, has announced her retirement after 15 years on the national team.
Klassen, a distance specialist, delivered one of the most impressive Olympics in Canadian history by winning five medals at Turin 2006, including gold in the 1500m. The haul remains the most-ever by a Canadian athlete in a single Olympic Games. She carried the flag at Turin's closing ceremony.
In total the 35-year-old has six Olympic medals, tying her with former teammate Clara Hughes as the two most-decorated Canadian Olympic athletes.
Inspired by names like Le May Doan and Auch, Klassen emerged during a dominant period for Canadian women's speed skating. "It was amazing to train with Kristina Groves, Clara Hughes, and Brittany Schussler," said Klassen of some training partners. "It was a really special time for speed skating and I feel honoured to be a part of that."
A nine-time World Champion, Klassen earned 115 international medals and won the 2006 Lou Marsh Trophy as Canadian Athlete of the Year.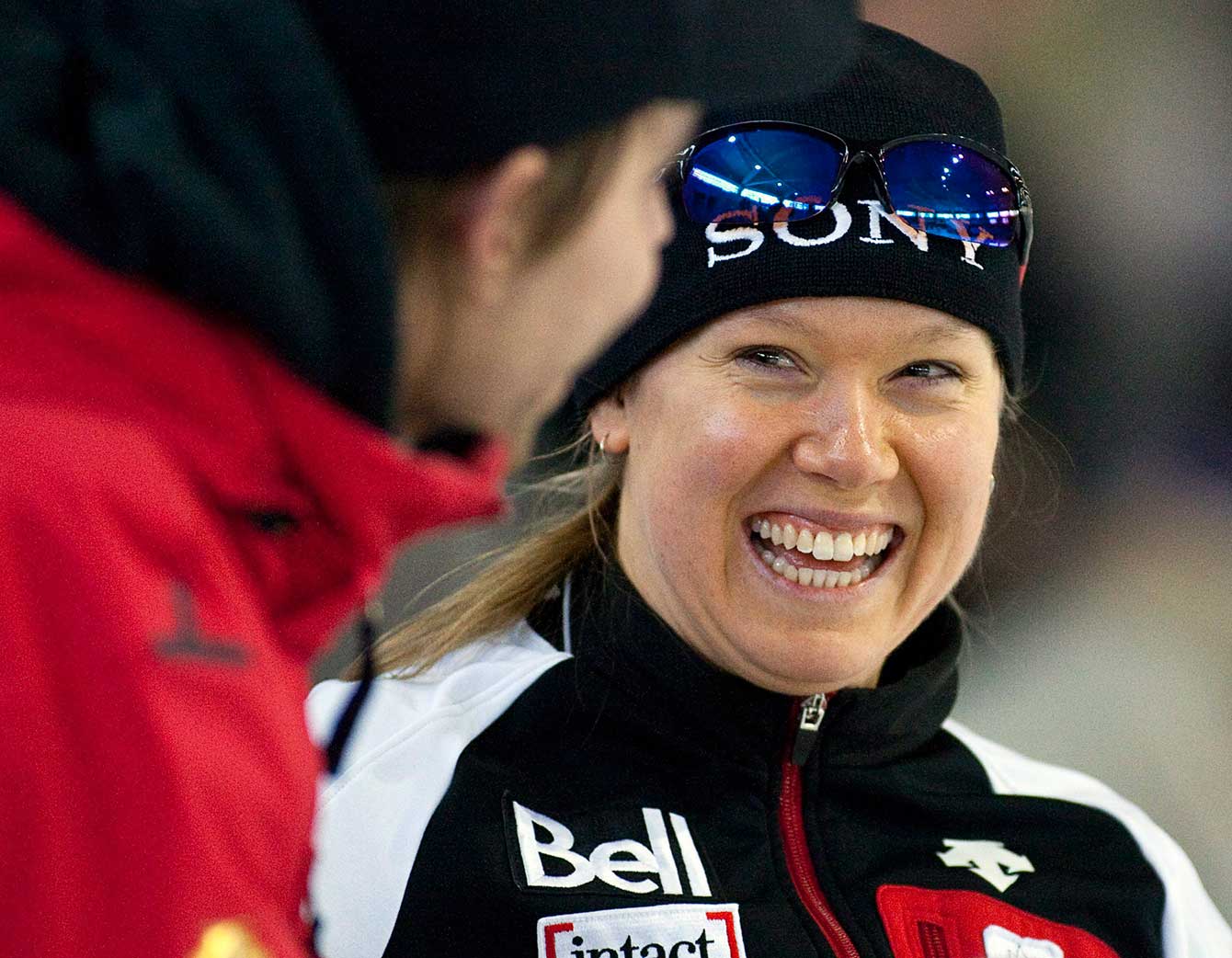 Despite her penchant for distance Klassen's signature was a unique ability to dominate even the sprint events. She still holds the world record for both the 1500m and 3000m. She held the 1000m world record for almost six years before Christine Nesbitt took over in 2012.
After three Olympics (2002, 2006, 2010) Klassen will now focus on her studies at the University of Calgary, "It's exciting to take this next step, to take a step away from speed skating, but it's definitely something that I'll miss as well, the friendships and the teammates, it'll be hard to leave that behind," she said. Klassen suffered a concussion from an in-line skating accident in July 2013, and did not qualify for the Olympics the next year.
"It's been an honour to be able to hopefully be an inspiration to other kids and to show them that they can do it too." – Cindy Klassen