Cinematic proof that Canada's Rio hopefuls have ice in their veins
The wait is nearly over for Canada's summer athletes.
After years of training, sacrifice, heartbreak and resurrection, there are only 100 days to the Olympic Games in Rio de Janeiro. It's an arbitrary number to be sure, but so far as Olympic countdowns go, it's a big one.
A hundred days to the Games is the making of a big red circle on a wall calendar. It's just enough days to tweak all those little things that may set one apart from his or her competitors, corrections that can be the difference between leaving an Olympic venue with hardware or empty-handed. These hundred days are not for the complacent, it's certainly not for the faint of heart.
Enter the men and women who are made of ice…
Heading to South America's first Olympic Games, Canada's winter aesthetic may strike a contrast against the sunshine and warm beaches of Brazil, but it will be winter in Rio and Canadians know a thing or two about that season, making Ice in our Veins an informed transition. Well, almost.
"I never played tennis with spikes on my shoes, that's for sure," Milos Raonic said, with crampons under his footwear to keep him from slipping. Raonic braved the Canadian winter near a Georgian Bay town called Tiny, for a massive outdoor winter shoot in his tennis gear, one of 12 Rio hopefuls who made the trek in early February.
"I think (the video) is something that will resonate not only throughout Canada, but I think many parts of the world," Raonic said underscoring the heightened importance global sport fans place on the Olympic Games as it nears.

Those who were at the filming, got to see Olympic diver Jennifer Abel impressively turn standing backflips near a frozen lake in her bathing suit, walking for long periods barefoot on ice as the wind and snow played havoc with her hair and makeup.
"It means a lot to us, the athletes, to be a part of this as we're getting close to the Games. We are a winter country, but we're participating in the Summer Games… summer athletes can perform well too."
"(Winter) makes us tough and that Canadian grit is what I will bring to Rio."
Others taking part in the shoot were beach volleyball duo Heather Bansley and Sarah Pavan, sprinters Aaron Brown and Justyn Warner, javelin thrower Liz Gleadle, boxer Mandy Bujold, mountain biker Catharine Pendrel, canoeist Mark de Jonge and swimmers Katerine Savard and Ryan Cochrane.
RELATED: Team Canada Olympic apparel unveiled
The ever-shortening lead up to Rio will be nerve-racking for fans as well, though their anticipation will be at a different level. It was announced on Wednesday that one fan will win a trip to Rio through the Canadian Olympic Club.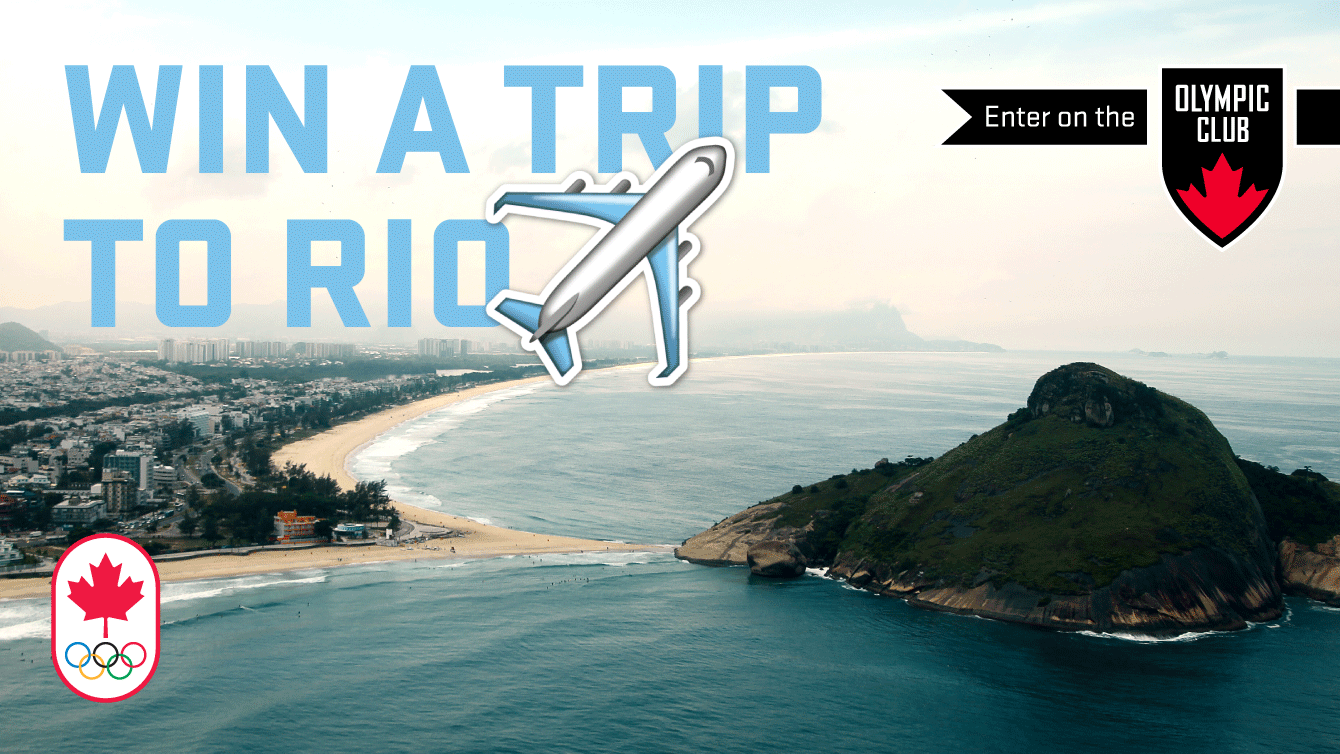 Over the pivotal next 100 days, while the aforementioned athletes and their soon-to-be national teammates on the Olympic squad train to better their lot in Rio, Canadians will be able to see more videos, photos and interviews – including exclusive behind-the-scenes footage – that demonstrate Canada's athletes truly do have ice in their veins.
At the very least, if asked how they're handling the pressure of being so close to the Games, the Rio hopefuls can freely tell inquisitive minds to try standing on the shores of Georgian Bay in February wearing a crop top for half a day to find the answer.