AP Photo/Marcio Jose Sanchez
Saxton & Schalk claim first win in Rio over Brazil
After dropping their opener match, Ben Saxton and Chaim Schalk came back to claim a big win at the Rio 2016 beach volleyball tournament.
The Canadian reacted to a loss in the first set and delivered a thrilling 2-1 (17-21, 21-18, 16-14) victory against the fourth ranked team in the world, the Brazilians Pedro Solberg and Evandro Gonçalves.
RELATED: Strong start for Canada in Olympic beach
After Canada and Brazil split the first two sets, Saxton/Chalk failed to convert on their first two match points in the tie-break, but kept focused and secured their first Olympic win.
With the result, Schalk and Saxton are one step closer to moving on to the next stage of the Rio 2016 beach volleyball competition.
On Thursday, the Canadian team will return to Copacabana beach to play the Cubans Nivaldo Diaz and Sergio Gonzalez.
RELATED: Canada's growth in volleyball apparent in opening days of Rio 2016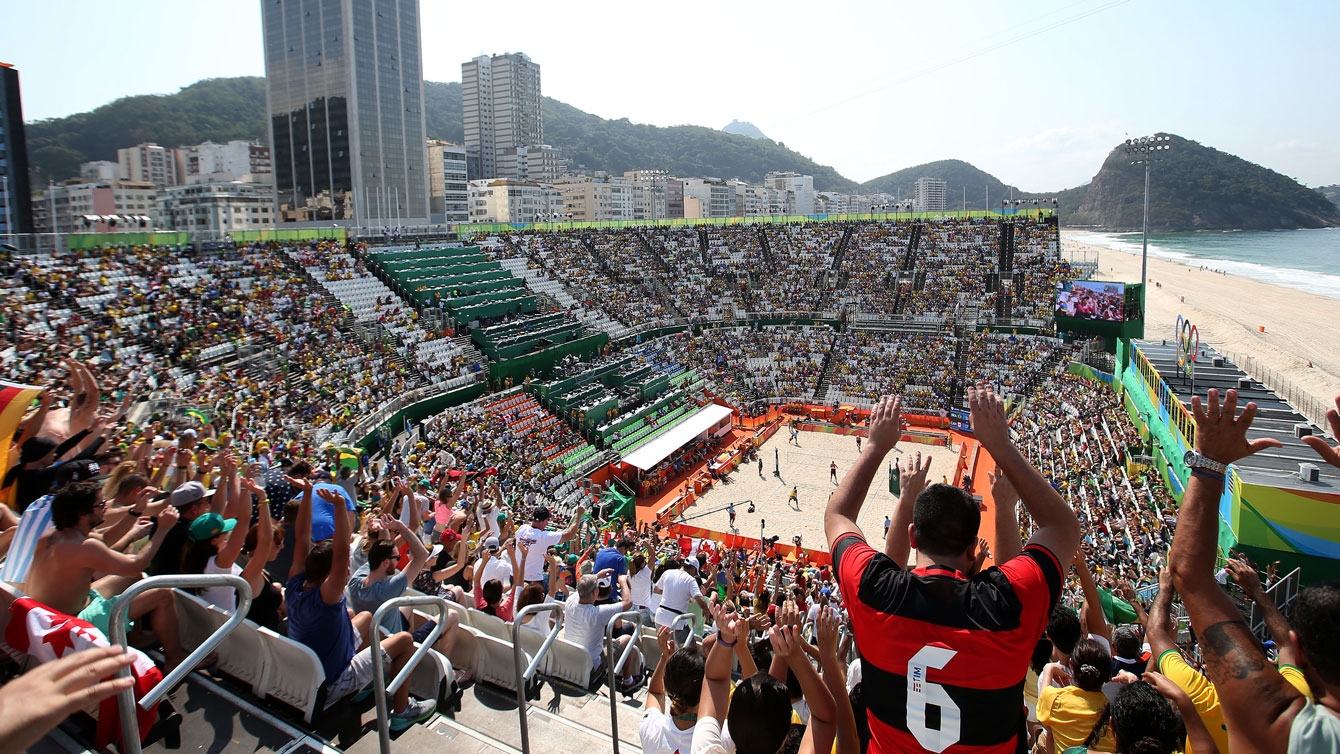 On Tuesday, Team Canada goes back to the sand for two more matches.
At 5:30 p.m. (ET), Jamie Broder and Kristina Valjas will face the German team of Laura Ludwig and Kira Walkenworst. In the late night contest (11 p.m. ET) Sarah Pavan and Heather Bansley will meet Joana Heidrich and Nadine Zumkehr of Switzerland.