"Typical" Penny Oleksiak to be Olympic Closing Ceremony flag bearer in Rio
"No one really expected this coming into the meet, but now that we're here people are just going to be surprised at what we do."
That's what swimmer Penny Oleksiak said after anchoring Canada to its first medal of Rio 2016, a bronze in the 4x100m freestyle relay, on Day 1. She knew something the sports world, and even most of Canada didn't, that something special was going to happen at the Olympic pool over the next week.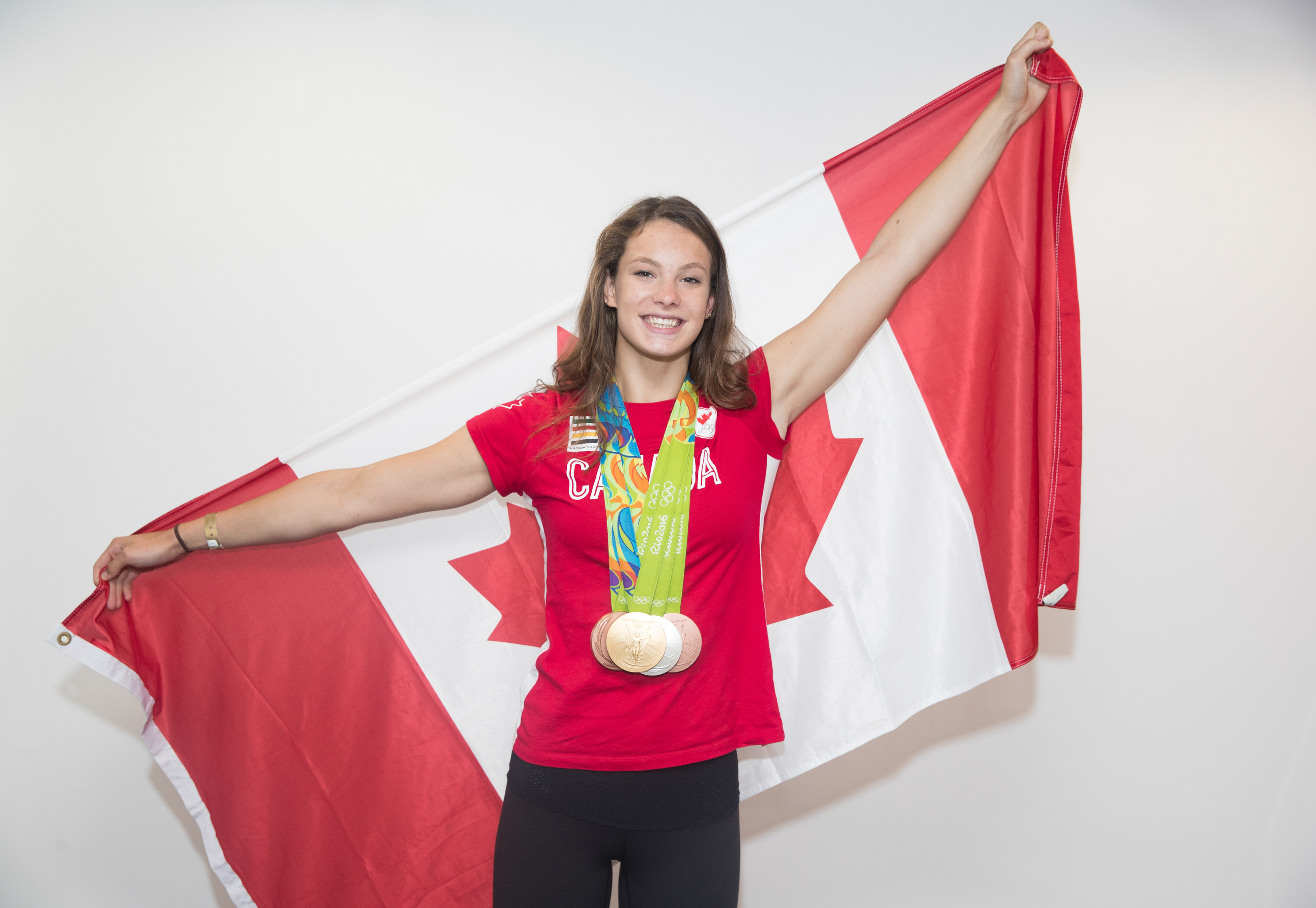 After the Canadian revelation on the first night, Oleksiak accumulated four Rio 2016 medals, including a gold and an Olympic record. With still 10 days left in the Olympic Games, a national online outcry began that Oleksiak be named Canada's Closing Ceremony flag bearer.
On Sunday, just over eight hours before the Closing Ceremony, the wish of thousands of Canadians lobbying for Oleksiak was granted.
From a "typical" (as she calls herself on her ever-growing Instagram account) teenager growing up in the east side of Toronto to four-time Olympic swimming medallist and now, Team Canada's Olympic Closing Ceremony flag bearer, it has been an incredible 16 days for the 16-year-old.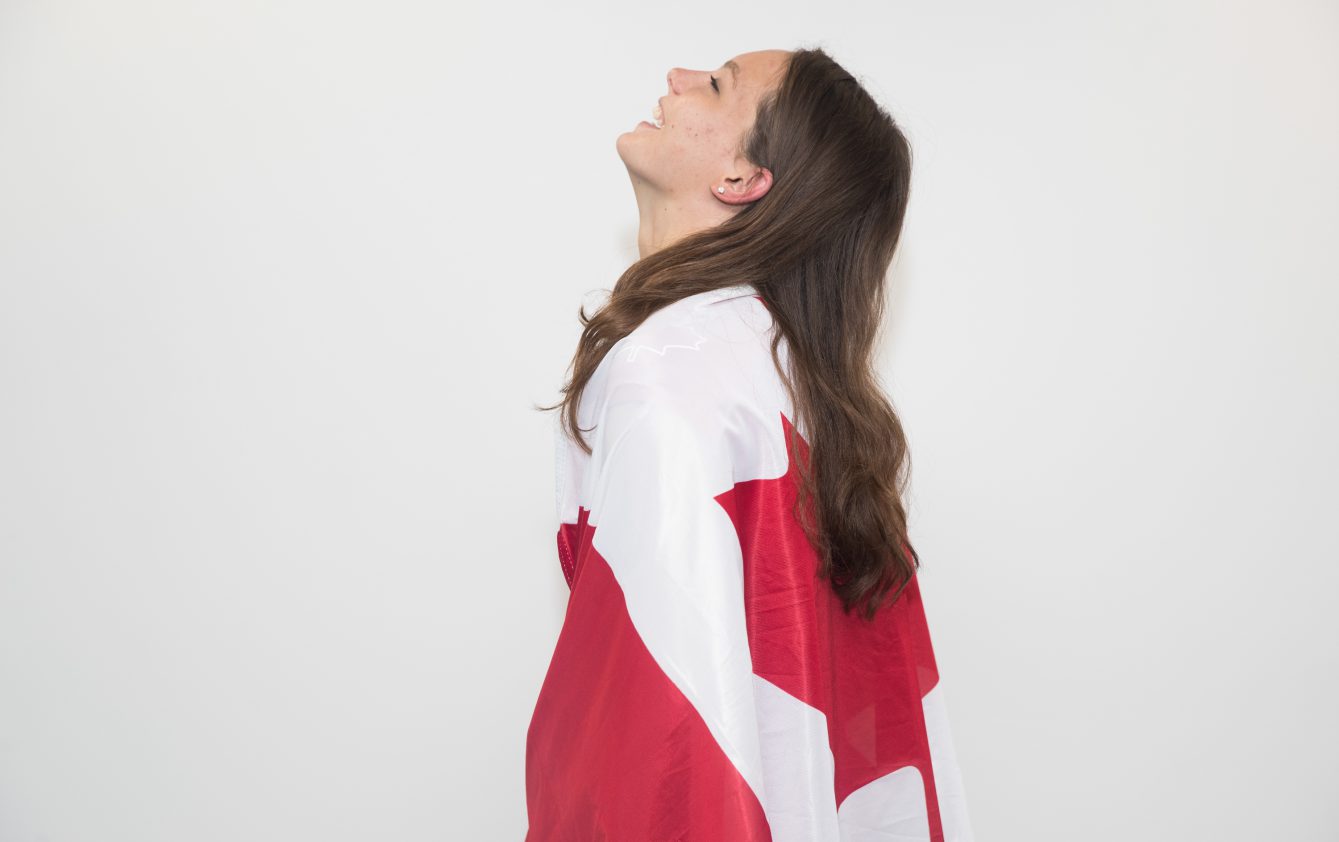 To go with her first relay bronze, Oleksiak helped Canada to another by anchoring the 4x200m freestyle team.
Individual silver was won in the 100m butterfly, where Oleksiak was only beaten by the world champion Sarah Sjostrom of Sweden, who had to set a world record to secure gold ahead of the Torontonian.
RELATED: Oleksiak – "she's awesome"
While those three achievements would've been plenty for anyone, Oleksiak still managed to reel in a 100m freestyle gold in Olympic record fashion, giving her at least one medal of every colour.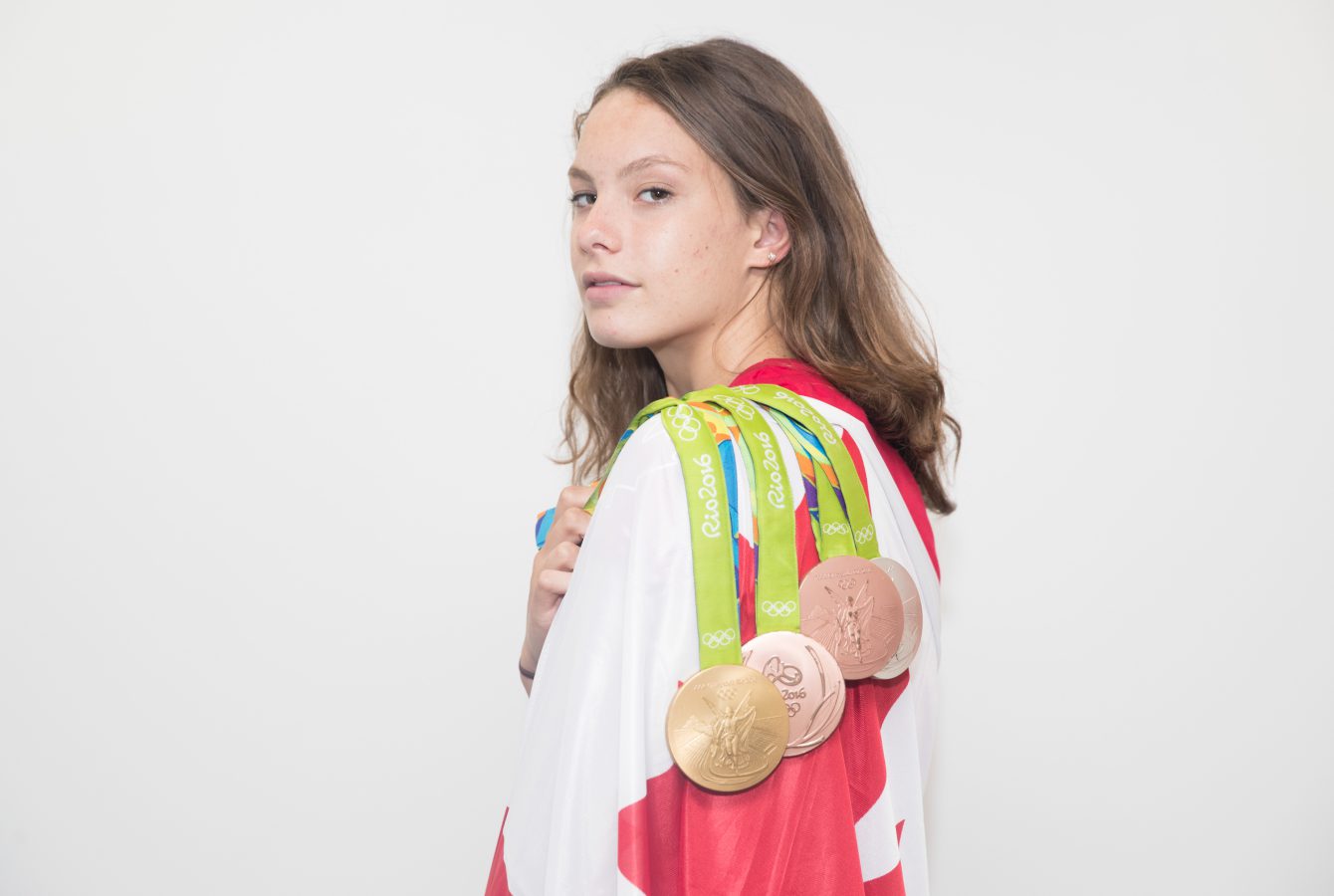 Gold, silver, two bronze medals around her neck and now the maple leaf in her hands for the Closing Ceremony at the famous Maracana in Rio de Janeiro.
This is hardly typical.