Beijing 2022 Venue Guide: Yanqing Zone
Photos courtesy of Beijing 2022
About 74km northwest of Beijing will be the Yanqing Zone, home to two new competition venues as well as the Yanqing Olympic Village for sliding sport and alpine skiing athletes.
---
Yanqing National Sliding Centre
This newly built ice track will host the bobsleigh, skeleton, and luge events. It is expected to have capacity for 7500 spectators. China did not compete in any Olympic sliding sports until PyeongChang 2018, but this new venue will give them a home facility for training to help develop the sport. Pre-homologation of the track took place in late October 2020 with test runs in bobsleigh, skeleton, and luge.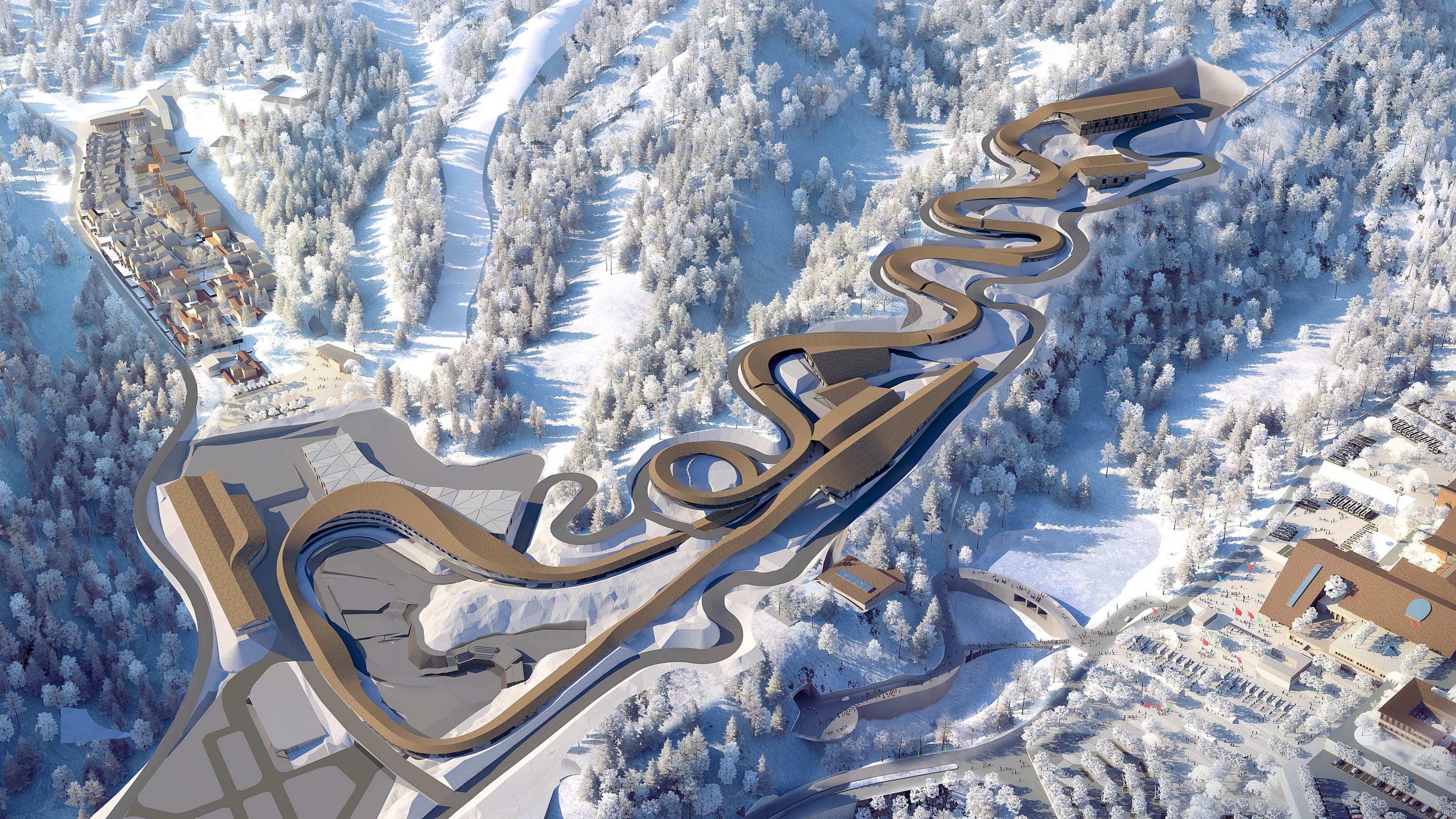 ---
Yanqing National Alpine Skiing Centre
All Olympic alpine skiing events will take place at this new venue, which will have separate courses for the speed and technical events. There is capacity for 3000 spectators to view the downhill and super-G events with capacity for 2400 at the slalom and giant slalom.