Photo: Nathan Denette
Mark McMorris grabs bronze for Canada's first Sochi medal
It got a little sweaty, but he did it. Mark McMorris laid down a strong second run to win a bronze medal, in snowboard slopestyle's debut final on Saturday.
The Regina-native pulled it together to score an 88.75, dropping in early on in final the order after needing a semi shot to qualify.
"I can't explain this. The countries are so supportive. I've just been through a rollercoaster over these last few weeks. To get on the podium is just a dream come true," said McMorris at the Rosa Khutor Extreme Park.
Sage Kotsenburg of the United States won the event with a best of 93.50, followed by Staale Sandbech of Norway, 91.75.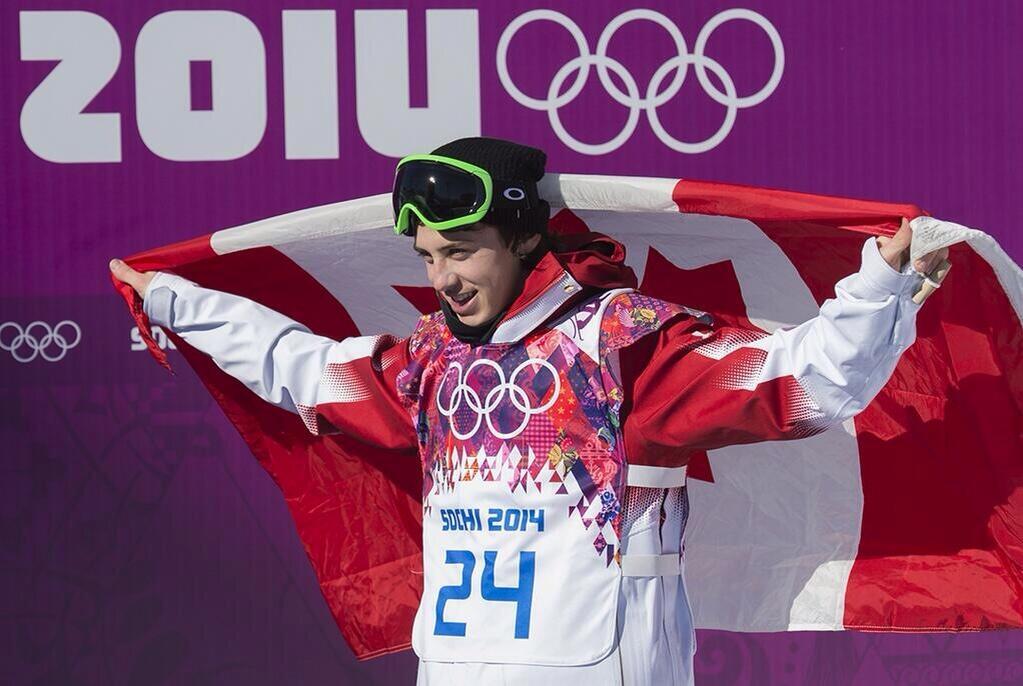 The other Canadians in the final weren't able to repeat their qualifying performances. Maxence Parrot was fifth with a best score of 87.25 and Sébastien Toutant scored 58.50 to finish ninth.