Jennifer Jones rink captures curling gold for Canada
It is Canada's first gold in the event since Sandra Schmirler won back at Nagano 1998.
The two teams traded single scores in the first two ends before a blank in the third. That's when the scoring first picked up. With the hammer in the fourth, Canada stuck two and jumped out to a 3-1 lead. But in the fifth end, some inconsistent play by third Kaitlyn Lawes began to show through. Sweden tied it up with a double.
Canada held on to the hammer by blanking both the sixth and seventh ends. In the eighth they were dreadfully close to giving up a steal to Sweden. But a measure gave Canada the point to lead 4-3. That seemed to push confidence the right direction. In the ninth, every player curled well, and Canada stole two for the 6-3 lead all but deciding the match. At that point skip Jennifer Jones had a huge smile on her face, "It's just crazy. It's a dream come true. It's just amazing. We just had the best week of our lives. We are gold medallists," she said after the game.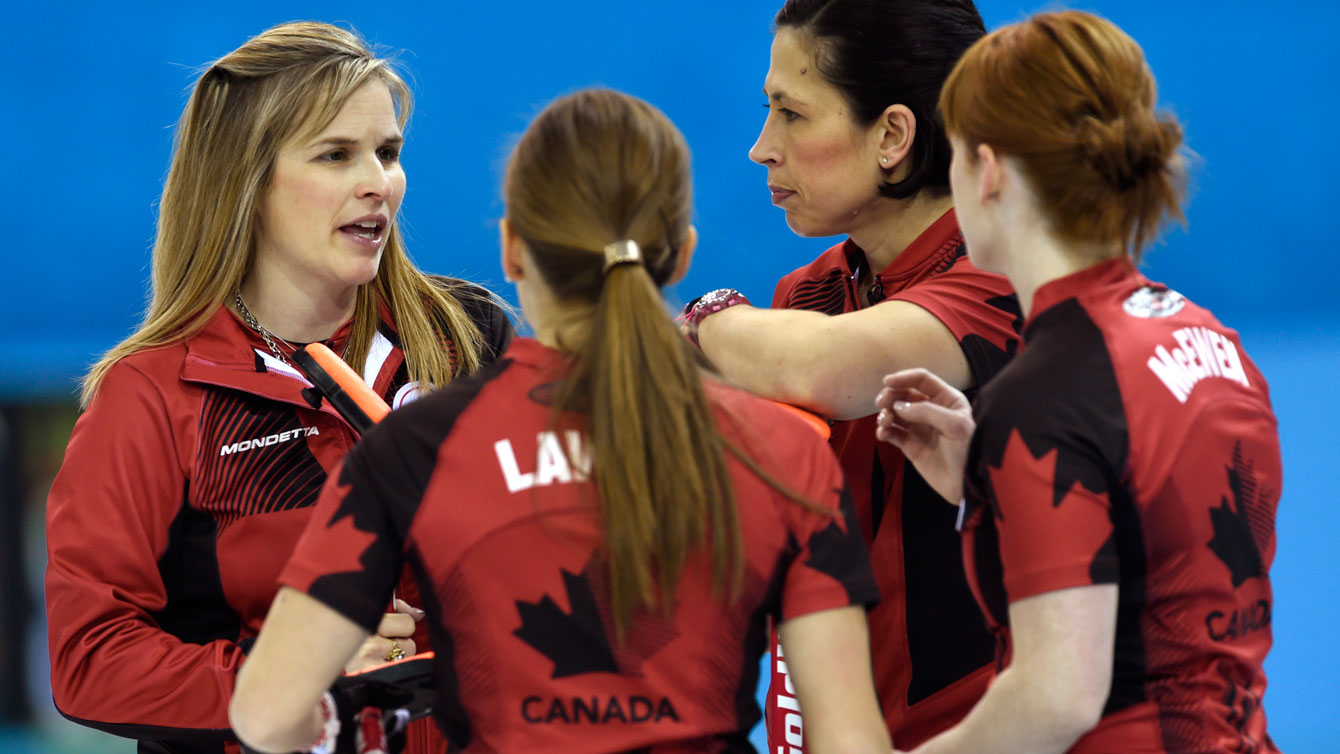 Jones also shared her elation, "I feel like we achieved this moment for so many people in our lives, all of our friends and our families and Canada. That is priceless," she said.
The Jones rink was 10-0 coming in to the gold medal game. They were the first women's curling team to go unbeaten in the Olympic round robin. They now join Canada's Kevin Martin as the only other team to finish the Olympic tournament unbeaten.