Movember forecast: a Mo storm is on the way
As we creep closer to winter and the weather gets colder, we can expect to see a lot more snow on the ground and Mos in the crowd.
That's right, Movember is upon us again and that means there are many Canadian athletes either growing (competitively or casually) or showing their support of men's health.
Read also: Sporting a stache: The best Canadian moustaches in sport
Following a clean shave on Movember 1st, the staches are slowly starting to appear. As the month goes along, we hope to see even more.
The Competitive Growers
Canadian Rowers vs Australian Rowers
Montreal Canadiens vs Vancouver Canucks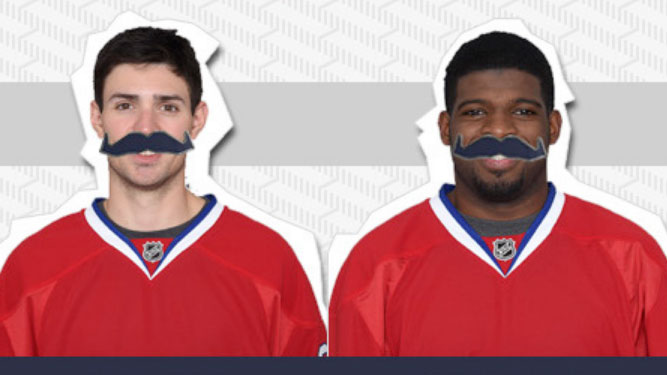 Olympians PK Subban and Carey Price are helping the Habs take on the Canucks in a special Movember challenge. Support them here.
The Casual Growers
Kevin Rempel – Sledge Hockey
Graham DeLaet – Golf
Ted-Jan Bloemen – Long Track Speed Skating
The Support Showers
Jennifer Wakefield, Jenelle Kohanchuk & Kelly Terry – Ice Hockey
Natalie Allport – Snowboard
Canada Snowboard
Tennis Canada
Is there a Mo that we forgot to include? Let us know on Twitter @CDNOlympicTeam or on Facebook.