Bobsledder Kaillie Humphries begins her toughest season yet
After repeating as Olympic Champion and then winning another long effort to have women included in 4-man bobsleigh, the voracious Kaillie Humphries has devoured many challenges in 2014.
And therefore it makes sense this year's Lou Marsh Award winner learned about being named Canada's most outstanding athlete minutes before leaving for a set of training runs. She is preparing for the season's first World Cup which begins today in Lake Placid, NY.
"It was a whirlwind and trying to get it all in plus pack, plus get ready for the track and trying to be focused on both of these runs today was probably one of my biggest challenges I've had so far this year," said Humphries yesterday from Lake Placid.
It has been an eventful time since the 29-year-old topped the Sochi podium with brakeman Heather Moyse to become back-to-back Olympic champions in February. In late September bobsleigh's governing body (FIBT) announced it would permit women to compete in the 4-man event, beginning this season.
Humphries was the one asking the FIBT for the change, and when it finally arrived she didn't have much time to put everything in place. "It was very exciting and then very chaotic very quickly," she said describing the previous two months spent assembling a team and travelling around the world to meet the FIBT regulations. In all, Humphries and her crew of Dan Dale, Joey Nemet, and DJ McClelland did five 4-man races on three different tracks in the USA, Canada, and France.
It's an inexperienced team. Dan Dale, for instance, had never been to Europe before the race in France. But they're working together, bonding as a group. They are a new team, with a female pilot, which has it's own challenges, "This is something that's brand new, everyone jokes about it, the comments that come out within the jokes you know there's some truth behind it," comments Humphries, "You get a lot of guys who say 'If I got beat by a girl I'd quit, I'd quit tomorrow.'"
Despite the ground-breaking rule change, bobsleigh still has its share of old-school coaches and bobsledders. Humphries used the experience of nine years as a pilot to inoculate her guys to the potential heat from other nations, "I need them to want to race with me because of the negativity that could be there. Is there a lot of it? No. Have I seen one or two random little comments come out, for sure," she says.
"For me and my team to be successful whether it's with males or with females they have to want to be a part of my team." – Kaillie Humphries
And any challenges off the track could be magnified by the difficulties Humphries could encounter on it. Despite her impressive resume as a 2-man pilot, the 4-man game is completely different, something she often admits. Not only this, but Humphries also plans on competing in the women's 2-man event at World Cups. This means doing the event she is used to in the afternoon and coming back in the evening to do the 4-man.
"It's not an ideal situation, I don't think anybody fully prepared for that," she says honestly, and for the time being only she and American pilot Elana Meyers Taylor will have to endure this double. To prepare for the demands, Humphries will take the previous day off and rest as much as she can in between races. "'I've failed and I've succeeded in certain tasks and I know from my body what I need," she says.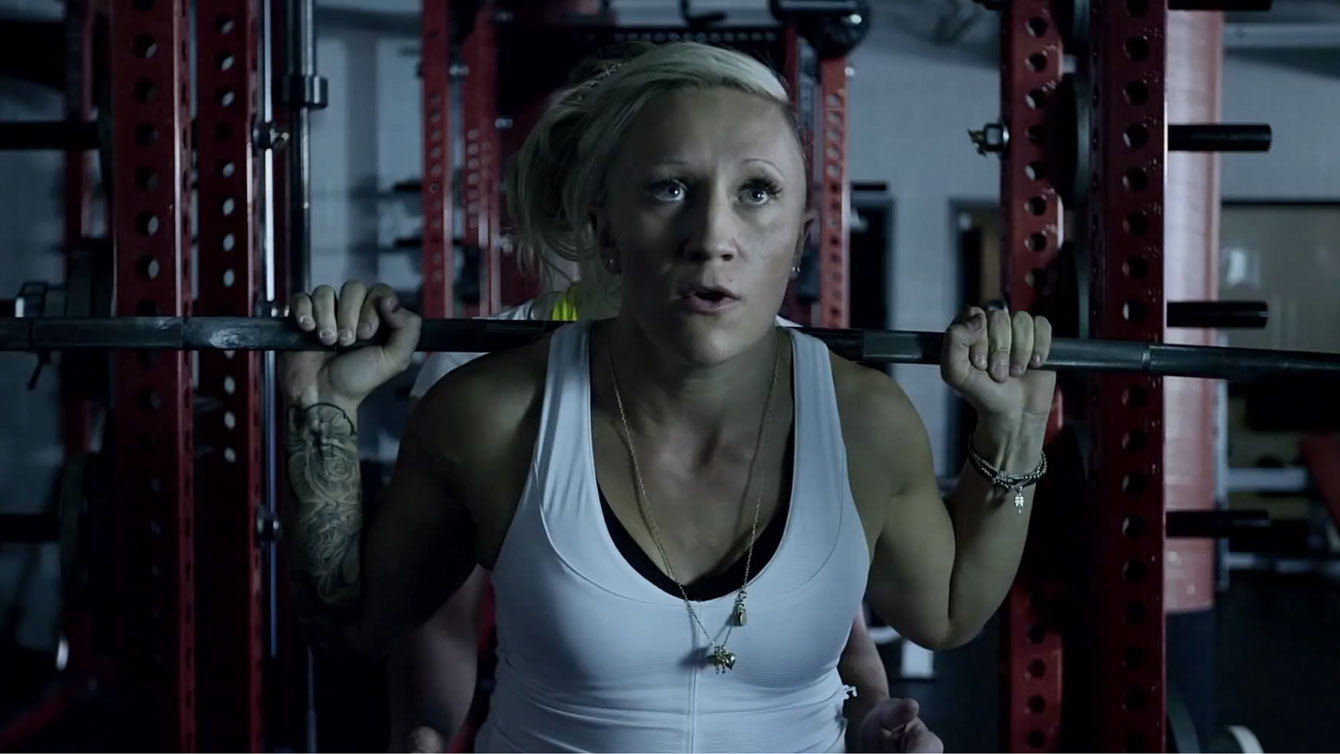 If there's anything to learn about Kaillie Humphries it is that she never seems to stop inviting challenge into her life, with variety, from wanting Sochi gold to muting old-school opposition. Yet the clearest explanation for this pioneering style is her single measure of success, "I know for every negative comment that could come out there's going to be five more that are positive. I could care less if everyone hated me as long as I'm doing my best and we're winning. That is all I need."