Top 2014: Canada's hockey heroes
This month Olympic.ca will be revisiting the top Canadian sports moments of 2014.
It happened on a Thursday night.
One that I wasn't about to forget anytime soon. As I walked the quiet hallways of the Bolshoy Ice Dome, having decided to head down to ice level a little earlier than usual, I had no idea I was only a few hours away from one of most incredible sports scene I ever had the pleasure of witnessing.
Being accustomed to the crowd-filled arena over the last several days on assignments, I remember being struck by how empty and noticeably silent it was at that time.
While many had qualified the Sochi 2014 women's ice hockey final clash between Canada and the United States as predictable, the game itself was nothing but.
Related: Hockey Canada wins two team of the year awards at ANOC
The once quiet and somewhat serene scene soon gave way to a loud and tension filled building where the three-time defending Olympic champions had yet to score down 2-0 against a determined American squad with less then five minutes left in the third period.
With hopes of victory rapidly fading, an unexpected goal from Brianne Jenner with 3:26 left on the clock brought Canada back to life, setting the table for an incredible finish.
Then, at 1:21, with net-minder Shannon Szabados now on the Canadian bench, this happened…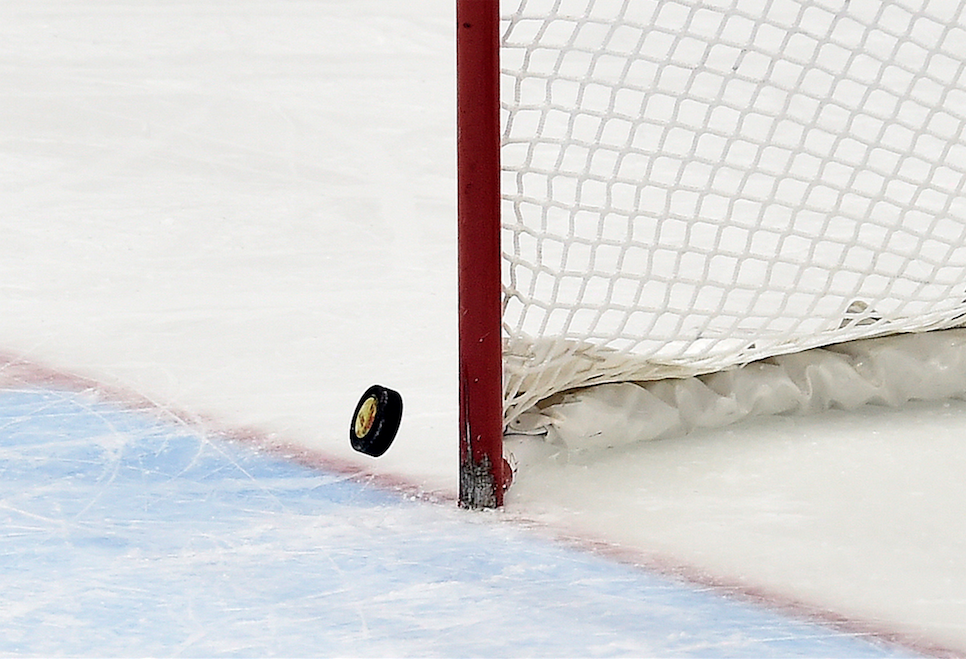 With the building still buzzing from Jenner's goal, it suddenly got quiet again. I instantly took my eyes off my phone mid-tweet and turned my attention to the other end of the ice where the puck was seemingly making its way in slow-motion towards the Canadian goal. I was immediately snapped back into reality the moment Meghan Agosta-Marciano had finally caught up to the puck, which had miraculously bounced off the left post as the crowd erupted in cheers, realizing that the game was somehow not yet over.
I had barely processed what just happened when moments later, with less than a minute left, Marie-Philip Poulin tied it up, sending the championship game into overtime.
There seemed to be no stopping the Canadians from this point on.
Taking advantage of a 4 on 3 powerplay in OT, Poulin (who else?) secured Canada's fourth consecutive women's hockey gold medal, send an entire nation into a frenzy and left me with an Olympic moment (captured in this post game celebration picture below) that I won't soon forget.
The Canadian men had a though act to follow three days later, going up against Sweden to close out the 2014 winter Olympics in a gold medal game that proved to be much less emotionally driven and more surgically executed.
Heading into the final with a perfect 5-0 record (1 OT win), Canada was felling confident despite having a bit of a scare after facing a hot goalie in the quarterfinals against Latvia and squeaking past the Americans 1-0 in the semis.
The common denominator throughout those wins was solid team defence and a stellar Carey Price, who in the championship game proved to be unbeatable in a 3-0 win for Team Canada.
Stellar goaltending combined with timely goals by Jonathan Toews, captain Sidney Crosby and Chris Kunitz, allowed Canada to win its second men's hockey Olympic title in a row and for yours truly to cross off a highly ranked item on my sports bucket list.