Top 2014: Sliding to second straight gold
This month Olympic.ca will be revisiting the top Canadian sports moments of 2014.
The women's bobsleigh in Sochi was a clear-cut two sled race.
Canada's defending Olympic champions Kaillie Humphries and Heather Moyse against Vancouver 2010's bronze medallist Elana Meyers (now Meyers Taylor) of the USA.
Since those Olympic medals in Whistler, Humphries and Meyers had become bobsleigh's most dominant pilots. They were 1-2 on the World Championships' podium in 2013, with Humphries winning. But Sochi began in favour of Meyers and her brakeman Lauryn Williams, a multiple Olympic medallist in track.
The competition was split over two days, with two runs each day. The four times were then added up with the fastest total winning gold. Here's how it went down:
RUN 1
1. USA-1:
57.26


2. CAN-1:

57.39

(+0.13)

The Americans get the fastest push at 5.13 seconds and build on their initial speed to lead after run 1 of 4.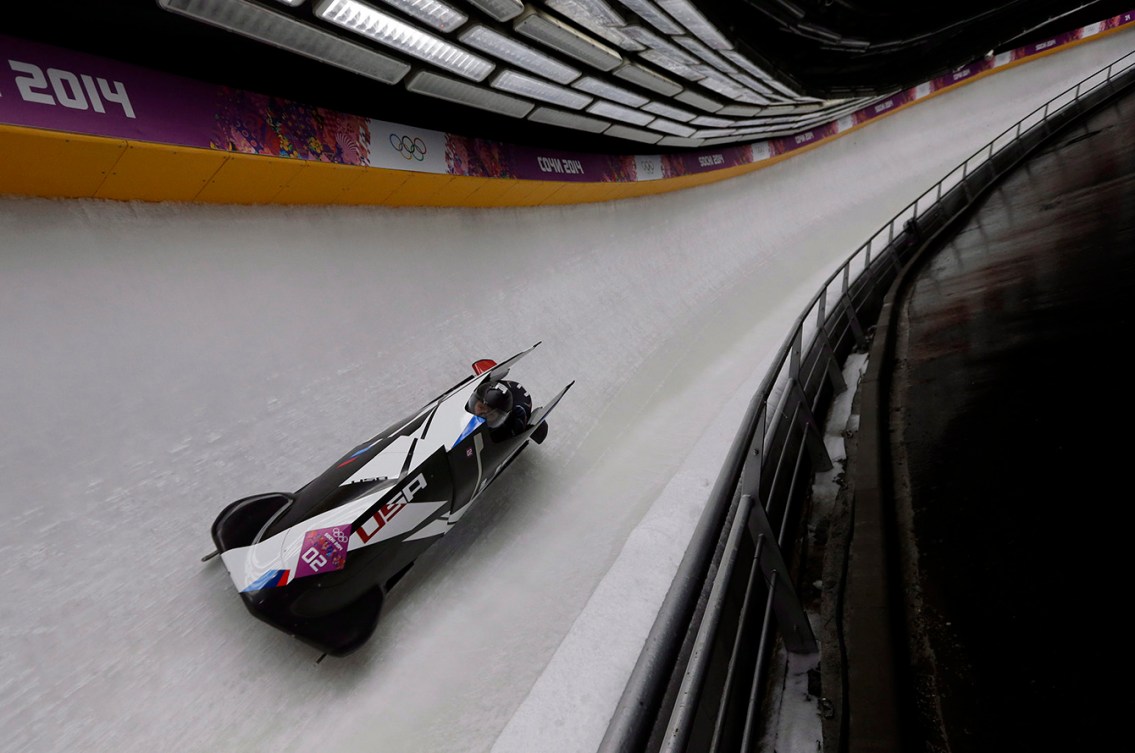 RUN 2
1. USA-1:
57.63

(tot – 1:54.89)
2. CAN-1:

57.73

(tot – 1:55.12) (+0.23)

Canada again pushes 5.17 seconds at the start but USA-1 improves their push by 1/100th of a second to set a Sochi track start record of 5.12 seconds. Day one ends with the USA in the gold medal position.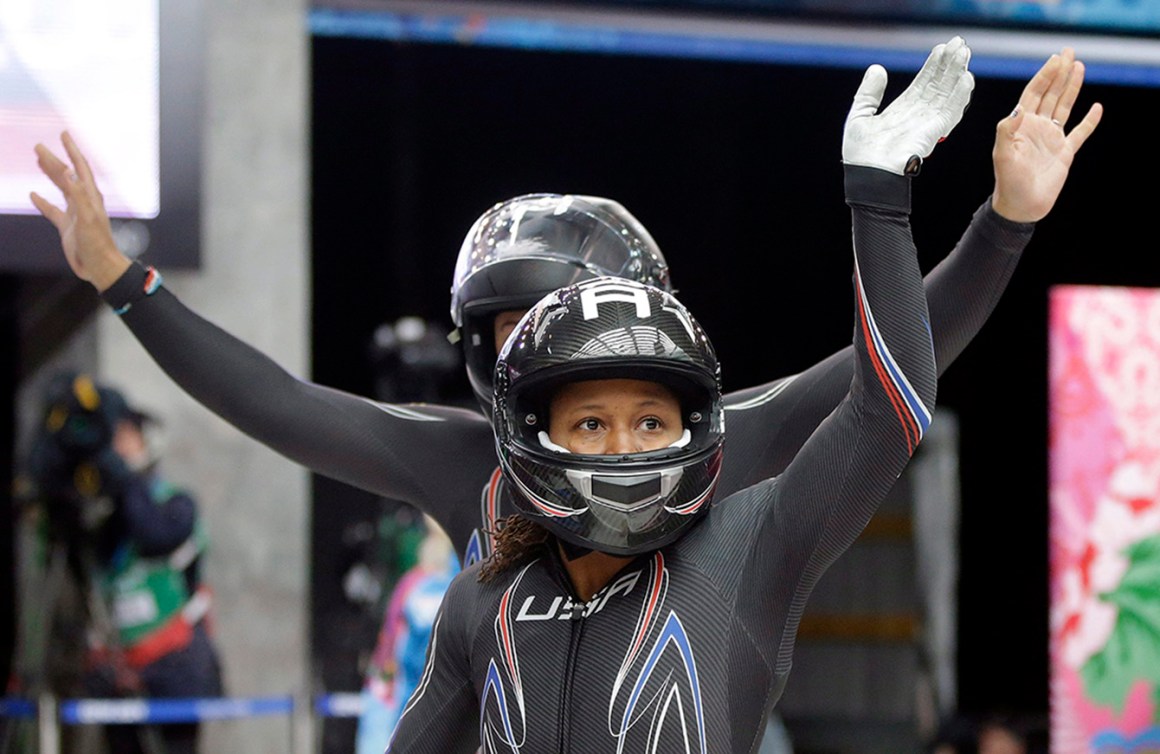 Day 2 – RUN 3
1. USA-1:
57.69

(tot – 2:52.58)
2. CAN-1:

57.57

(tot – 2:52.69)

(+0.11)

With a 23/100th of second deficit going into day two and the Americans pushing faster, it was clear Humphries would have to make up time on the drive. In the third run CAN-1 does exactly that, cutting the deficit to 11/100ths despite Meyers and Williams again pushing 5.12.
RUN 4
GOLD:

CAN-1: 57.92 (tot –

3:50.61

)


SILVER:

USA-1: 58.13 (tot –

3:50.71

)

(+0.10)

With the start order reversed and Canada to go down the track before USA-1, Humphries puts the pressure on her rival with an excellent run. The push is their slowest (5.20) but the drive is sublime. CAN-1 hits a maximum speed of 128.6 km/h, blazing. By the time it was Meyers' turn, she had to drive 58.02 seconds or better to hang on to gold. The American pilot has trouble with turn seven, bumping the wall on the way out which slows USA-1 enough to finish in 58.13, giving Canada an 1/10th of a second margin for gold.

SEE ALSO: Humphries and Moyse repeat as Olympic champions in Sochi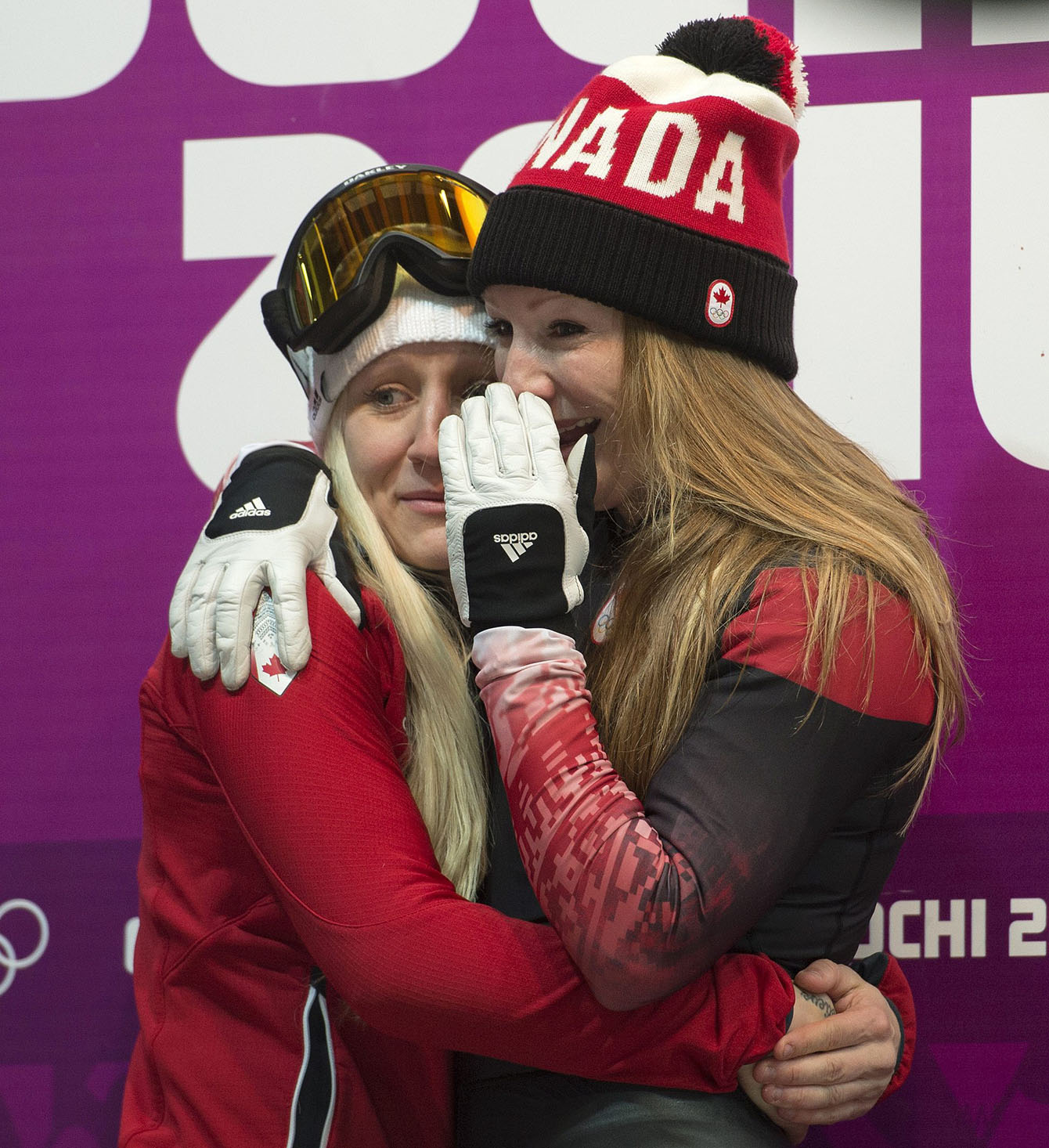 The women's success would be the only medal for Canada at the Sanki Sliding Centre. The men were unable to match in the 4-man event later in the Sochi Games, including a scary crash.
With their inspiring comeback Kaillie Humphries and Heather Moyse were named Canada's flag bearers for the closing ceremony. Later in 2014 Humphries would earn the right to compete in 4-man and win the Lou Marsh Award as Canada's top athlete.