FIS Freestyle Ski and Snowboard World Championships
Bottom line: Freestyle World Championships are going on right now in Kreischberg, Austria and the Canadian moguls team has won six medals over the past two days.
Starting on Sunday, Justine Dufour-Lapointe won her first World Championships title by winning the ladies moguls. The 20-year-old's score of 87.25 topped American rival Hannah Kearney who skied to 85.66. Britteny Cox of of Australia was third with 81.98.
"I'm extremely happy with how I skied today," said Dufour-Lapointe, also the Olympic Champion from 2014. "My plan was simple. I wanted to find balance between speed and technique. I stayed calm and focused during the day. To get the Olympic gold medal and now the World Championship gold medal is a dream come true. I've grown so much since the Olympics and learned a lot. That experience helped me here."
Maxime Dufour-Lapointe was the next highest-ranked Canadian in the event, finishing fourth.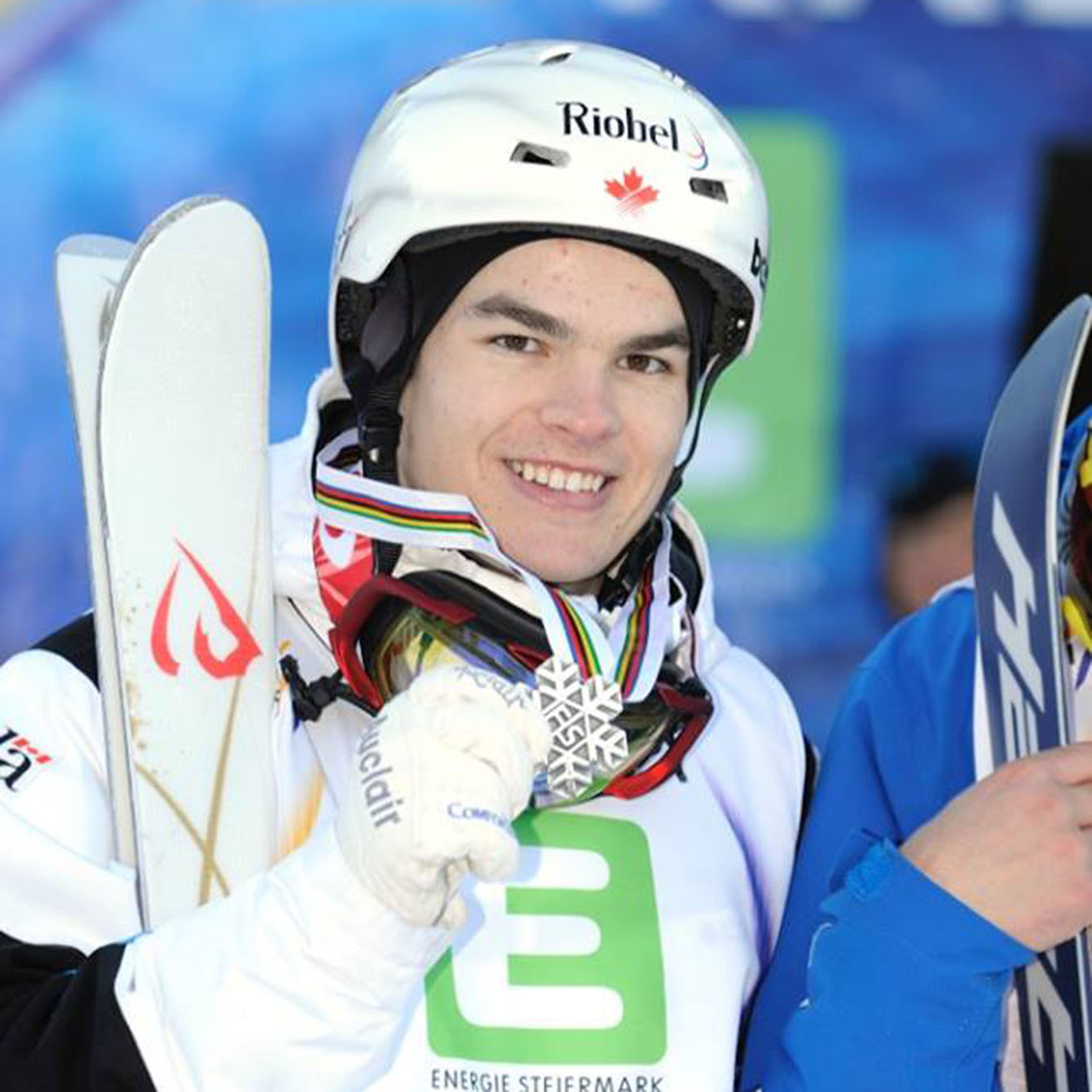 Also Sunday, Olympic silver medallist Mikaël Kingsbury was second in the men's moguls. The defending champion made a mistake on the first jump of his final run, costing him the gold. Frenchmen Anthony Benna used his speed and aggressive skiing to win with a score of 86.89. Kingsbury was only .35 points behind with 86.54. Russia's Alexandr Smyshlyaev occupied the bronze medal position with 85.68. 
"I'm a little bit disappointed with my final run," said Kingsbury in a Canada Freestyle release on Sunday. "Tomorrow is a new day and we get to compete in the duals event. I'm going to give it my all to win that."
And Kingsbury followed through.
On Monday in Austria, Kingsbury won the dual moguls, while his teammates Philippe Marquis and Marc-Antoine Gagnon were second and third for a Canadian sweep.
"I feel amazing," said Kingsbury in a release, "You know being a world champion is crazy, but what's even better is being on the podium with two of your best friends and teammates. It is the first time a country has swept the podium in the history of the dual moguls event at World Championships.
Meanwhile, Justine Dufour-Lapointe was second in the ladies dual moguls, defeated by the USA's Hannah Kearney. Justine beat her sister Chloé, the defending champion, in the semi. Chloé went on to finish fourth, losing to Kazakhstan's Yulia Galysheva.
Kevin Hill shouldn't be forgotten in the flurry of moguls medals. The 28-year-old snowboarder won silver in snowboardcross on Friday behind Italian Luca Matteotti and ahead of American Nick Baumgartner.
Alpine Skiing World Cup 
Bottom line: Larisa Yurkiw won her first World Cup medal with a second place finish in the women's downhill at Cortina d'Ampezzo.
The 26-year-old clocked a time of one-minute, 09.68 seconds and was .15 seconds back of Italian winner Elena Fanchini (1:09.53). Germany's Viktoria Rebensburg completed the podium in a time of one-minute, 09.84 seconds.
Yurkiw is self-funded and races for Team Larisa which she launched in 2013. Since then she qualified for Sochi 2014 where she was 20th in the downhill. Earlier this season she was fourth at a World Cup stop in Lake Louise, which was at the time her best career finish.
Yurkiw was 24th in the second downhill at Cortina d'Ampezzo on Sunday.
World Cup bobsleigh
Bottom line: Justin Kripps and brakeman Bryan Barnett won a bronze medal in Königssee, Germany ending almost an entire year without a men's World Cup podium.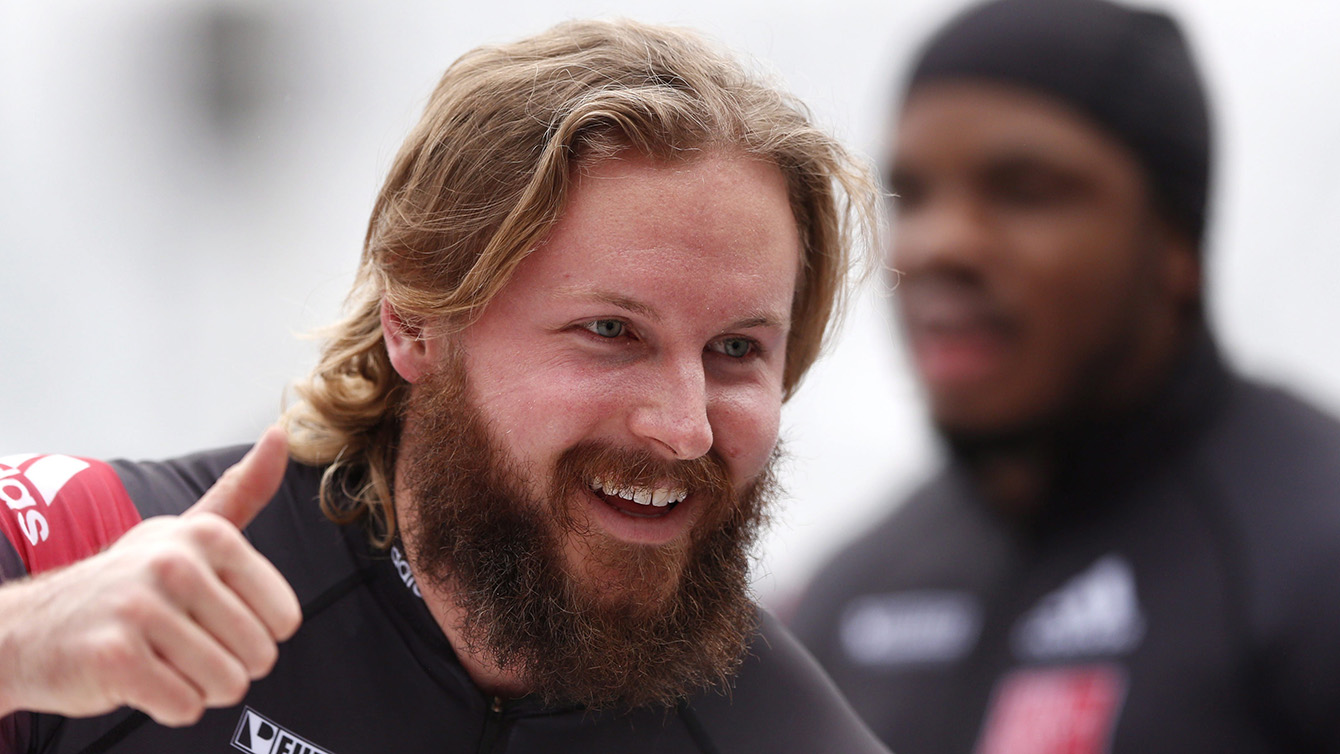 Apia International Sydney
Bottom line: Daniel Nestor and new doubles partner Rohan Bopanna begin 2015 with a win. 
Nestor and Bopanna beat Jean-Julien Rojer and Horia Tecau 6-4, 7-6(5) to take the Sydney trophy. Daniel Nestor has now gone 22 straight years with at least one tour-level title. Sydney was his 86th tour-level victory, his very first was back in 1994 in Bogota with then partner Mark Knowles.