Andrew Lahodynskyj/COC
A brief history of the Canadian flag at the Olympic Games
"My goal here was to hear the anthem. When the flag went up I was so proud to be Canadian and see that flag raised to the top of the world. I heard the anthem and it just cracked me." – Simon Whitfield after Sydney 2000 triathlon gold
---
Designed by George Stanley, the red and white maple leaf flag was adopted by the government of Lester Pearson after much debate.
For more than half a century — since it was first raised on February 15, 1965 — it has been a symbol to unite all Canadians and a source of pride for our Olympians.
Whitfield's experience is a common one for Canadian athletes who have had the pleasure of seeing the Canadian flag raised during an Olympic medal ceremony. Very few will ever experience knowing that their many years of personal sacrifice, doubt, hard work and eventual success are responsible for the maple leaf rising on a global stage. The Canadian symbol is elevated with each showing of Olympic excellence.
Athletes are undoubtedly the stars of the Olympic Games, but the flag has also courted its share of intrigue over the years.
Early days of the maple leaf
The first time a Canadian Olympian carried the current flag into an Olympic Games was at Grenoble 1968. Winter and Summer Games were held in the same year until 1994 so, by virtue of being earlier on the calendar, alpine skier Nancy Greene was privileged to be the first athlete to carry Canada's new national symbol into an Olympic Opening Ceremony. Greene went on to win gold and silver in Grenoble following the new flag's Olympic debut.
Eight years later Canada hosted an Olympic Games for the first time. Montreal 1976 presented a chance for Canadians to come together behind their relatively young symbol of unity. Middle distance runner Abby Hoffman carried Canada's flag into Olympic Stadium, Queen Elizabeth II declared the Games open, and weightlifter Pierre St-Jean took the Olympic oath while holding the national flag (this was the custom at the time).
A starring role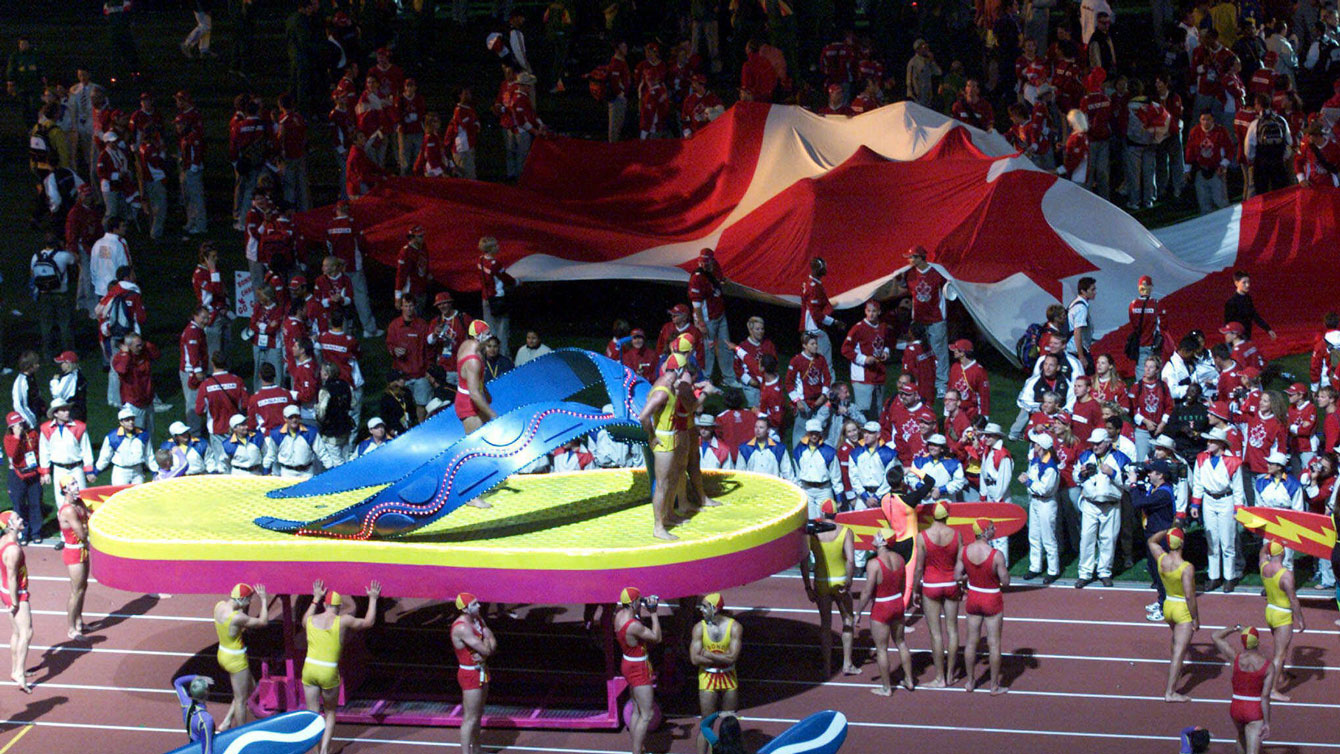 In the Closing Ceremony at Atlanta 1996, Nagano 1998 and Sydney 2000, Canadian Olympians unfurled a massive 18m x 9m flag during the informal portion when athletes can let loose and enjoy themselves in what is usually a massive dance party. Sheltered under a giant maple leaf, Canadians made their presence felt at each of these Ceremonies. Interestingly, the flag was handmade by parents of schoolchildren in Castle Hill, Australia as part of a project when their country bid for Sydney 2000.
Back-to-back flags
Two Olympians have carried the maple leaf out of one Games and in to their next Olympics. Catriona Le May Doan was the Closing Ceremony flag bearer at Nagano 1998, then chosen to carry it into the opener of Salt Lake City 2002. On the Summer Games side, Adam van Koeverden closed out Athens 2004 and opened Beijing 2008 carrying Canada's flag.
Before the maple leaf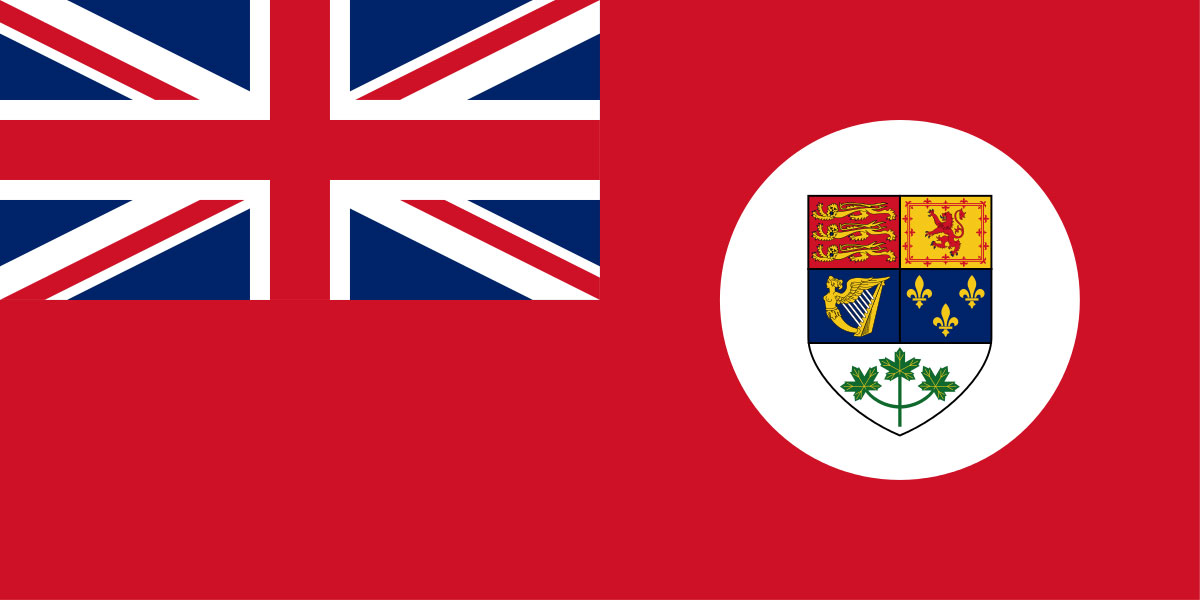 From 1908 to 1964, Canadian athletes marched at the Olympic Games under the Red Ensign in its various, evolving forms over the years. There was one anomaly in Berlin 1936, where the flag carried by track star (and later Canadian Olympic Committee president) James Worrall had a disc enclosing the arms on the flag.
Canada's first flag bearer was pole vaulter Ed Archibald at London 1908, which introduced the now staple Parade of Athletes to the Olympic Games.
Return home
Canada hosted the Olympic Games two more times after Montreal 1976. The Opening Ceremony flag bearer for Calgary 1988 was figure skater Brian Orser, while speed skater Clara Hughes led the country out at an emotionally charged Vancouver 2010.
Double take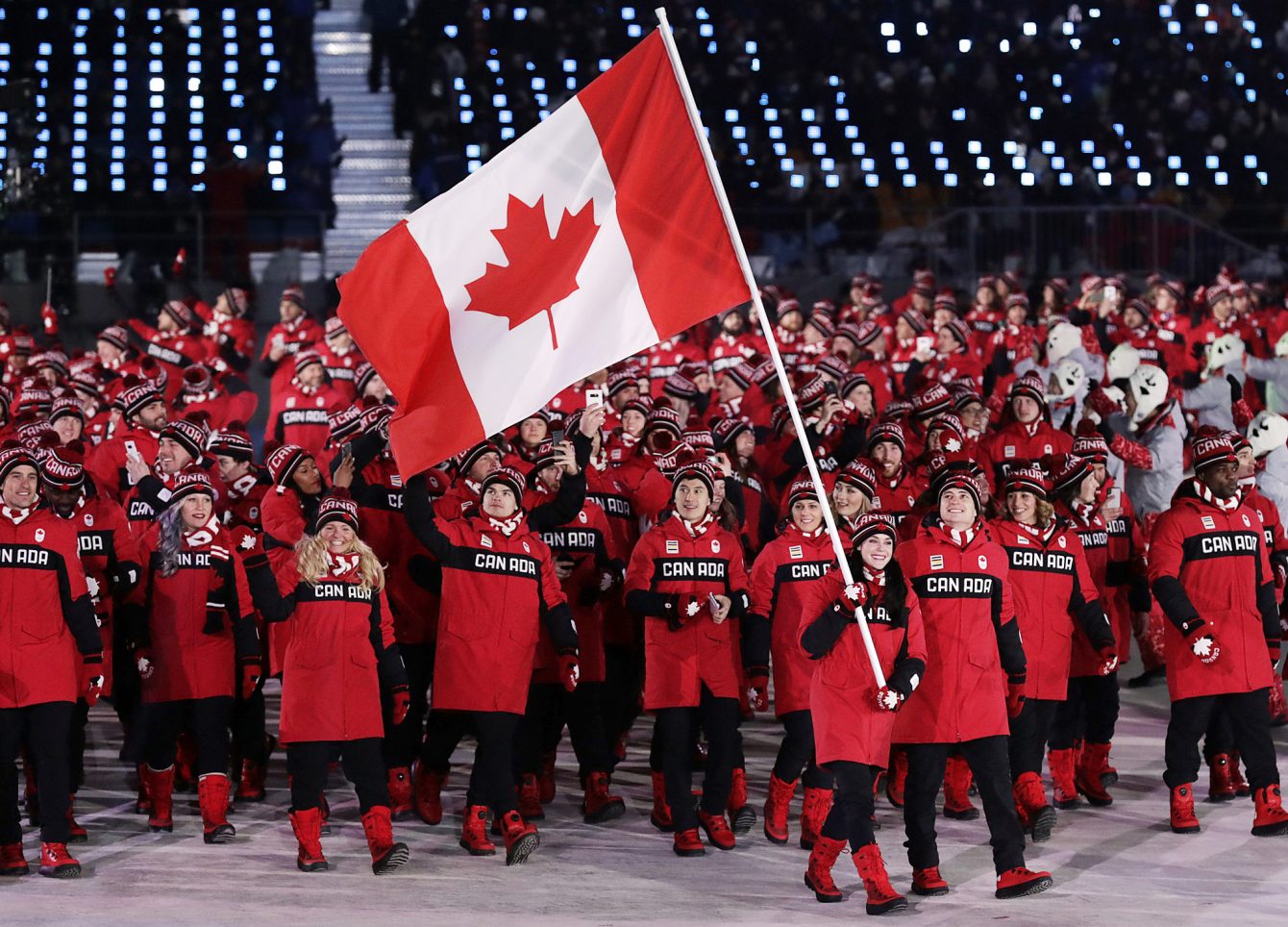 At Atlanta 1996 the traditional single flag bearer for Closing Ceremony was replaced by the duo of Marnie McBean and Kathleen Heddle. The legendary rowers had just won their third Olympic gold medals in Atlanta.
At PyeongChang 2018, Team Canada was led into the Opening Ceremony by two flag bearers for the first time. After all, it would have been impossible to separate Tessa Virtue and Scott Moir, who celebrated 20 years of partnership by winning two gold medals in South Korea.
Compiled with research from Paula Nichols