Road to Recovery: Spence on Sport Medicine
From Canadian Olympic Foundation
To celebrate the one-year anniversary of Canada's success at the Sochi Games, the Help Build an Olympian campaign has partnered with six Sochi Olympians. Read their stories to learn about how the performance pillars fueled our athletes to Olympic victory.
Olympians are no stranger to pain or injury. It's part of the job description. They're fearless. It could be argued that this is particularly true for alpine skiers.
In August 2014, two-time Olympian Brad Spence retired from ski racing. During his successful 10-year World Cup career, Brad spent nearly as much time recovering from injury than he did competing.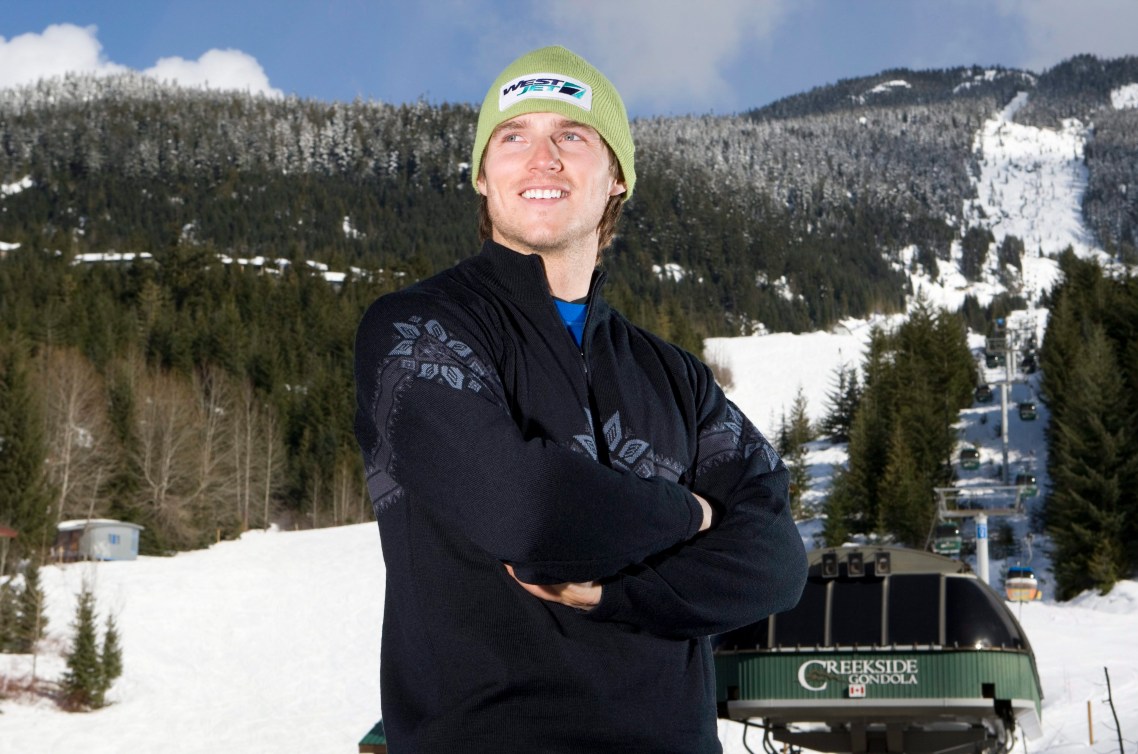 During the 2005 World Cup downhill in Bormio, Italy, Brad had a serious crash.
"It started off as a decent run, but I caught an edge going 130-135 kilometres an hour. My body went one way and my leg went the other. I was launched through the air and when I came to after a sliding stop, my leg was bent in the wrong direction. I knew I had a problem."
The diagnosis was frightening. Brad had a compound fracture of his tibia and fibula as well as a torn ACL and MCL in his right knee. He also fractured his femur. He was transported to Austria where he underwent several major surgeries to repair his leg. The first couple of weeks were a blur.
"Due to the severity of the break, I ended up suffering from compartment syndrome," said Brad. "The surgeries were successful enough for me to keep my leg, but not enough to avoid
nerve damage in my foot. To this day I still have issues with feeling in my foot and wiggling my toes."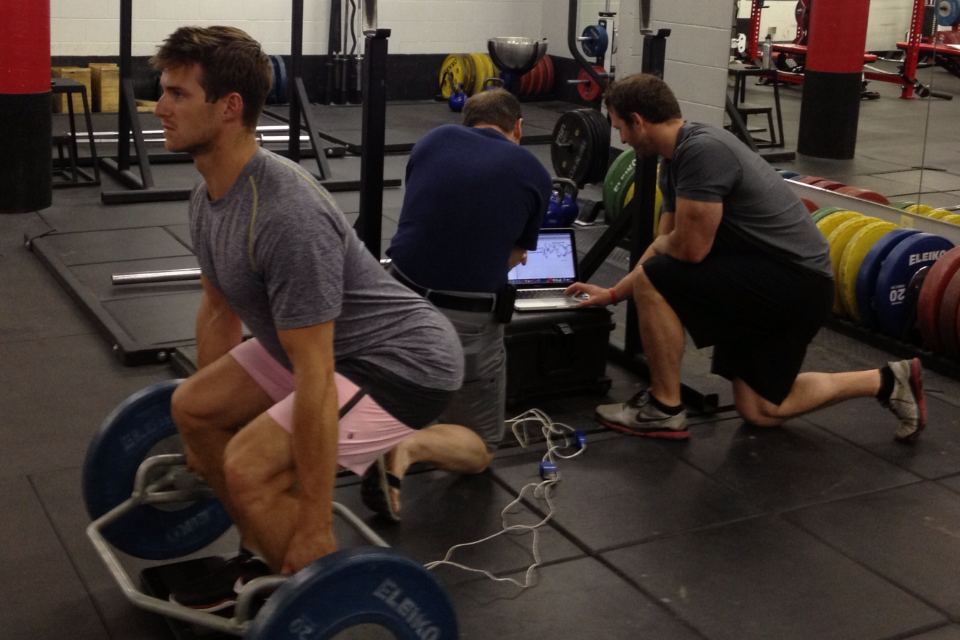 In addition to the physical injuries he suffered, Brad's head was a mess. He wasn't sure if his leg would ever be functional, let alone if he'd be able to return to skiing. He wasn't even sure if he wanted to.
"The pain was terrible. I couldn't sleep, I couldn't eat. I lost 30 lbs. – I wasn't even recognizable. I felt helpless."
The Torino 2006 Olympic Winter Games began right around this time, a reality which only served to shine a harsh spotlight on Brad's new reality.
"I think I watched every single event from the couch. I was miserable. Watching 24 hours a day of Olympic coverage, feeling devastated that I'd never make it to the Games. It was depressing."
Brad started intensive physiotherapy immediately upon the return to his hometown, Calgary. He was in the gym nearly 3-4 hours per day, chauffeured each way by his parents because he couldn't drive. He faced another setback in April 2006 when he was forced to go under the knife again to correct and improve the work done during his earlier surgery in Austria.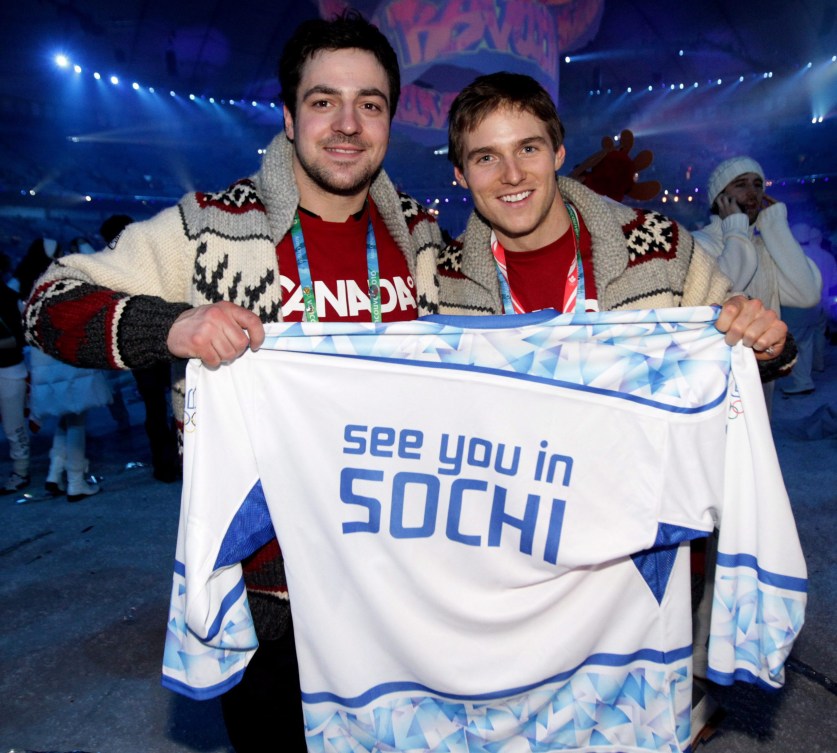 Throughout the next year, his support team – comprised of surgeons, physiotherapists, nerve specialists and sport psychologists – slowly put Brad back together.
In April 2007, nearly 18 months after Brad's crash, he vaguely thought about getting back to skiing.
"I was still rehabbing my leg, and going to school at the University of Calgary, but I felt like I wasn't done with sport," said Brad. "I had effectively been on 'injured reserve' for the last year and though Alpine Canada was supportive, their focus was on performances. I couldn't even put on skis."
It would be another full year, two and a half years post-injury, before Brad even got that far.
"Ski racing boots are a bit like a race car. They're built for speed, not comfort. My first time back on skis was much different than the way I'd left the sport. I could barely squeeze my nerve damaged foot into recreational ski boots – and I used rental skis. I was given permission for two runs, and I was only allowed to slide."
And by then it was a mere six months out from the Vancouver 2010 Olympic Winter Games qualification.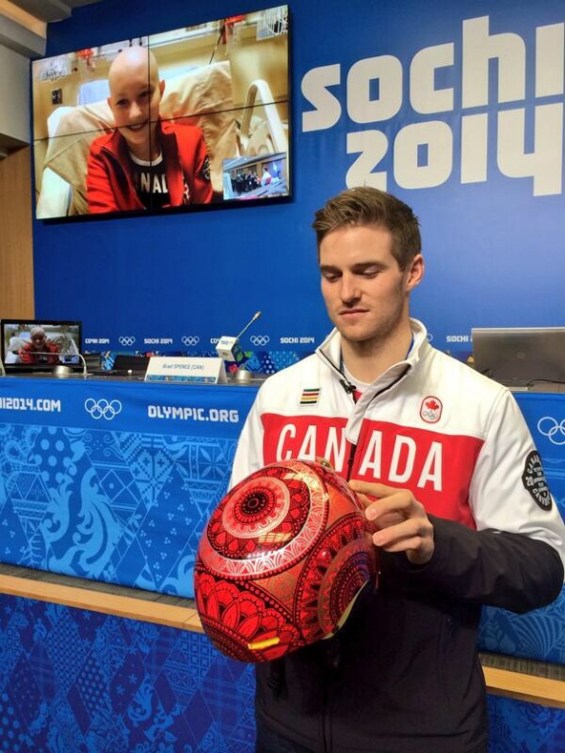 In addition to his own determination and will, Brad credits a lot of his success during this time to Alpine Canada's former medical coordinator, Kent Kobelka. Kent's job was to oversee the injured athletes' recovery program and support team doctors and therapists while the team was on the road. It's a vital role in any national sport federation.
"Kent was my hero. He worked tirelessly with me, and never made me feel like I was a burden. He was in the gym with me, he was with me in treatment. He was the glue that put me back together."
Thanks to a small army of medical professionals and his family and friends, Brad did eventually overcome his devastating injury. In December 2009, one week before Christmas, he managed a top 12 finish at a World Cup event in Italy. He managed to do the same one month later in Austria. The 12th place finishes were all he needed to secure his place on the Canadian team in Vancouver. Four years following his crash, three years after watching the Torino Games pass him by, two years after surgery and one year back on skis – Brad was finally an Olympian.
Though Brad never won an Olympic medal, he had this to say about it:
"Olympic podiums should be big enough to hold an entire room full of people. That kind of achievement, in any high-performance sport is a group effort. The dedication of the medical support team behind the scenes is vital to an athlete's success. Sport medicine is not a luxury for athletes, it's a necessity."
Now thirty years old, Brad has two Olympic Games under his belt. He still experiences pain in his right leg and recently had another surgery, but it hasn't slowed him down. He's switched focus to school and is working on an accelerated Business/Entrepreneurship Degree at Royal Roads University in Victoria. He wants to learn the skills necessary to take his initiative, Helmet for Heroes, to the next level.
You can learn more about Helmets for Heroes here.