Women's rugby crush USA to claim Pan Am gold
The Canadian women's rugby sevens team fought their way to a 55-7 win over the USA in the gold medal match at the Pan Am Games on Sunday.
After allowing the Americans to open the scoring, the Canadians seemed to wake up as they stormed back to take control of the game and keep it out of reach. The Americans didn't score again after their opening try.
Led by a strong attack, the Canadians proved to be too much for the USA to handle. The top scorer on the day was Ashley Steacy with 16 points  and Karen Paquin was close behind with 15 of her own.
The women devastated their opponents all tournament. The only points they gave up during the entire Pan Am series were scored by the USA. They surrendered seven points in the final as well 12 to the Americans in their final preliminary match.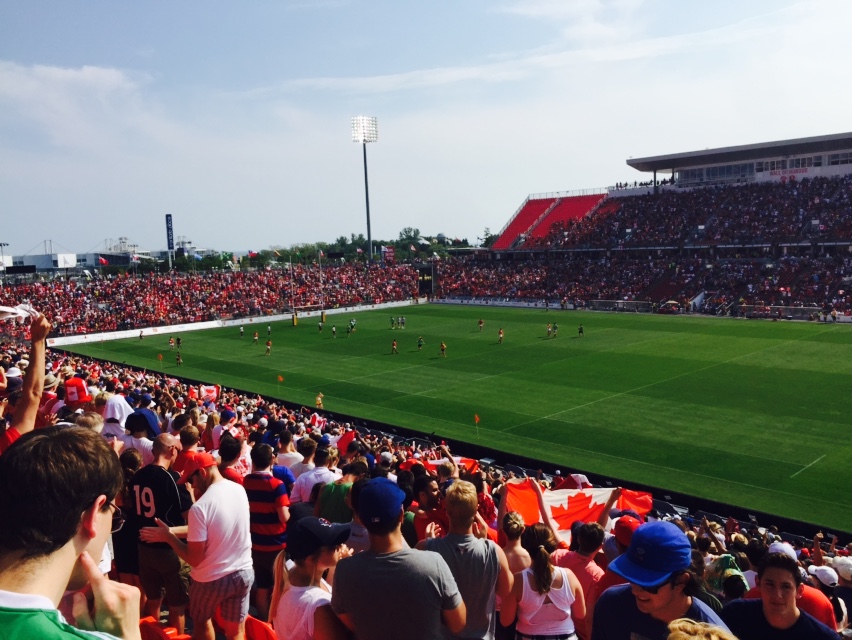 The crowd at Exhibition Stadium gave the team massive support, cheering them on the entire way. The fans will be hoping that the men's team can attain similar result when they play Argentina for the gold later on Sunday night.