Winter Wonderlands: World's coolest sport venues
Canada's top skaters, sliders and skiers are kicking off a brand new season, ready to take on the world's best winter athletes on the international stage.
Here's a look at some of the more spectacular sub-zero sport venues on the planet.
Related: Top performers to watch this winter
Hahnenkamm
– Kitzbühel, Austria
Located in Kitzbühel, Austria, the Hahnenkamm mountain is a thrill seeking skier's paradise. Home to one of the steepest downhill skiing course in the world (The Strief), Kitzbühel is considered by many as the most challenging stop of the Alpine Skiing World Cup calendar.
The Strief course is every bit as thrilling as it is beautiful:
St. Moritz – Switzerland
From bobsleigh to luge and everything in between, St. Moritz as made a name for itself as the sliding sports capital of the world for more than a century. Built in 1903, the Celerina Olympic Bobrun is the oldest bobsleigh track on the planet. It served as host to the 1928 and 1948 Olympic bobsleigh competitions and is the only track of it's kind that is naturally refrigerated.
Cortina d'Ampezzo – Italy
The remote ski resort of Cortina d'Ampezzo is known largely for having hosted events during the 1956 Winter Olympics. It is also a frequent stop on the women's Alpine World Cup circuit. Each year, skiers and snowboarders of all skill levels get to marvel at Cortina d'Ampezzo's stunning mountain scenery.
Holmenkollen – Oslo, Norway
When it comes to skiing down an insanely steep ramp and catching air for a ridiculous amount of time, no one is more into it than the Norwegians. This mammoth ski jumping shrine known as Holmenkollbakken (in Holmenkollen) can hold up to 70,000 fans. The structure, which towers at 121 meters, was one of the venues used during the 1952 Olympics. Several Nordic World Ski Championships have also been held here over the years.
A better look:
Jumper's POV:
Aspen – Colorado, USA
Since 2002, Aspen's Buttermilk Mountain has been host the to Winter X Games featuring the world's most gifted extreme skiers and snowboarders. Canadians have been regarded as top contenders in recent years. Olympic slopestyle medallist Mark McMorris helped maintain that trend at last year's Games when he took home gold in the men's big air and slopestyle snowboard events.
That's a brief look at some of the more picturesque international winter sport venues. We're not short on Canadian ones at home. Here's a taste of the local fare:
Whistler – British Columbia
Whistler's majestic views and epic descents make it a must stop for all types of snow shredders. The alpine, luge, skeleton, and bobsled events of Vancouver 2010 all took place within the area.
The Olympic Oval – Calgary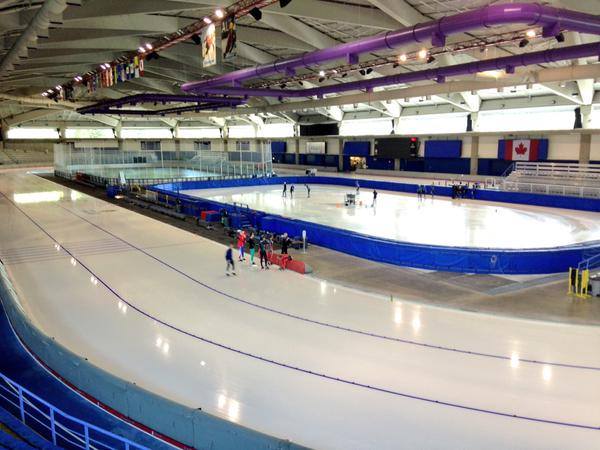 Calgary's Olympic Oval was inaugurated in 1987 ahead of the '88 Winter Games and is considered to this day as being one of the fastest long track speed skating rinks in the world. The Oval's ice currently holds three world records and has been the stomping ground of many Canadian Olympians including multi-medallists Catriona Le May Doan, Cindy Klassen and Denny Morrison.
Related: Where is the fastest speed skating ice in the world?
Rideau Canal – Ottawa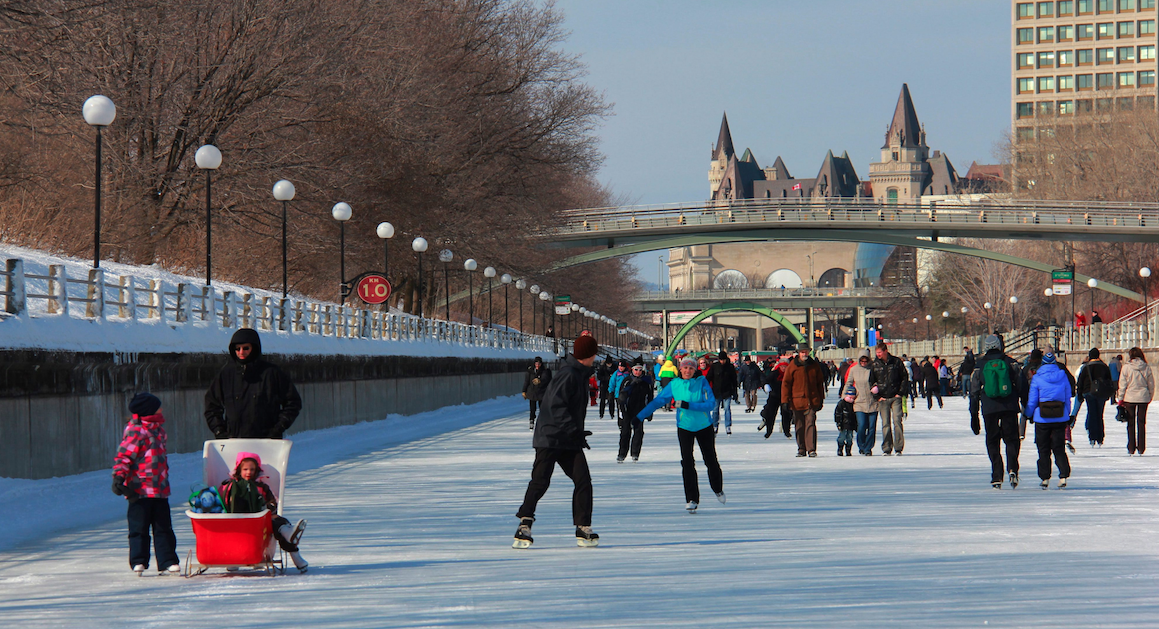 While not technically a competition venue, Ottawa's Rideau Canal is basically a winter lover's paradise covering 7.8 kilometers in length, making it the world's largest skating rink, more than enough ice to satisfy even the most avid skaters.
Molson Canadian hockey rinks
Whether you're a hockey fan or not, this Molson Canadian contest is simply genius. If you can't get excited at the prospect of skating around on top of a mountain or skyscraper, check your pulse.
2015 – Canadian Rockies
2016 – Undisclosed location
Did we miss any of your favorites? Share them with us on Facebook and Twitter.