Canadians putting medals on ice two years to PyeongChang 2018
With contributions from Don Schram and Taylor Lindsay-Noel
Canada's stars of summer sport are geared up with less than six months to go before Rio 2016. For the winter athletes, this week marks the first time they're closer to PyeongChang 2018 than Sochi 2014 as we hit the two years to go mark.
Having looked at the speed and skill on the slopes, as well as the sliding and Nordic sports, it's time to check in with the Canadian athletes who shine on the ice.
Figure Skating
Canadian figure skaters are primed for success at the world championships at the end of March. Ice dancers Kaitlyn Weaver and Andrew Poje have once again put together a perfect season, highlighted by wins at Skate Canada, Rostelecom Cup and the Grand Prix Final. They'll be looking for the gold medal to complete their set, having won silver in 2014 and bronze in 2015. Canada's reigning world champions Meagan Duhamel and Eric Radford recently captured their record-tying fifth Canadian pairs title after winning both of their Grand Prix events, Skate Canada and NHK Trophy, and finishing second at the Grand Prix Final which ended a string of nine straight international victories. In his comeback season, Patrick Chan won his eighth national title, leaving him one back of the all-time record. Key to that victory was a clean short program, something that eluded him all season, including Skate Canada where he captured gold. He was also able to insert a second quad into his free skate, something he'll need to challenge the multi-quad programs of his biggest competitors.
"Coming home from Sochi without a medal has kept our fire lit inside for the next quadrennial. We want an Olympic medal and will not stop pushing until we are on the podium in Korea. Since Sochi, we've won two Grand Prix Final golds and two world medals, so the taste is there. Our plan is to stick to the plan – constantly evolving and getting stronger, while noticing just how far we've come. This journey has been a dream and we love every second." – Kaitlyn Weaver
Long Track Speed Skating
World Cup season: Calgary | Salt Lake | Inzell | Heerenveen | Stavanger
Canada's long track speed skating team has gotten off to an impressive start this season with 23 World Cup medals in Olympic events, including three gold, seven silver and 13 bronze. It all began at the first competition of the season in Calgary where they won seven medals. If you're a fan of the sprints, you're keeping an eye on Gilmore Junio, William Dutton, Alex Boisvert-Lacroix, Alexandre St-Jean and Laurent Dubreuil who have 12 medals between them in the 500m. And don't forget about Heather McLean in the 500m conversation, as she has two bronze medals of her own. Ted-Jan Bloemen has been a force in the longest distances, winning a gold medal in the 10,000m in world record time in Salt Lake City and two bronze medals in the 5000m. He also joined forces with Jordan Belchos and Ben Donnelly to win a gold in the team pursuit. The mass start will be a new Olympic event in PyeongChang and Ivanie Blondin has been showcasing her skills, earning two silver and two bronze medals in the four races this season, to go with a bronze in the 5000m. Next up: the World Single Distances Championships later this week.
"I'm aiming (for) the 2018 Olympic Games without any doubt. It's a very promising season filled of hope for my Olympic dream. The competition is really at a high level in Canada right now. But if I'm able to get a spot on the team for 2018, for sure I'll show up to the Olympic Games with the goal to be on the podium. At my age, we can't talk anymore to gain experience for the future. It's time to use our international experience we got through our career and to do an incredible performance." – Alex Boisvert-Lacroix
Short Track Speed Skating
World Cup season: Montreal | Toronto | Nagoya | Shanghai | Dresden 

More Canadian medals have been won on the small oval than in any other sport this World Cup season. Seven in Montreal, nine in Toronto, eight in Nagoya, eight in Shanghai and seven in Dresden. And it's been a whole-team effort. Charles Hamelin has six individual gold medals, his other half Marianne St-Gelais has three and his brother François has one of his own – the first of his career – as does Olympic bronze medallist Charle Cournoyer, Valérie Maltais, and Samuel Girard.
St-Gelais is the team leader in total medals with 12, including three relays. The podiums have seen a mix of Olympic veterans and names you should get to know, such as Kim Boutin, Audrey Phaneuf and Alexander Fathoullin. The short trackers will head to South Korea in early March, although to Seoul, for their world championships.
"Preparation is a long road where many factors counted and including strategy, mental and physical preparation. It's very complex and I'll take every opportunity to practice all these elements in training and in competition. I think I still have a lot to learn and I'm ready to learn more to perform at my best at the Olympic Games." – Charle Cournoyer
Curling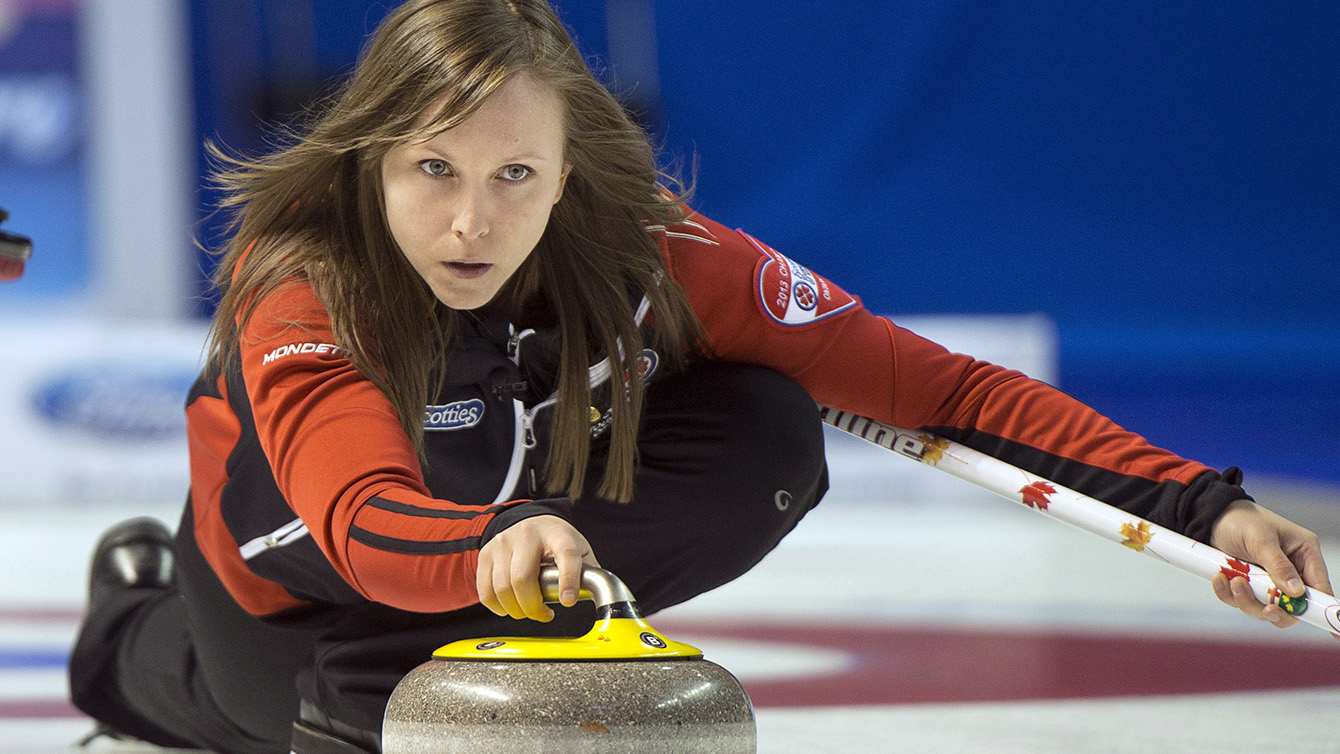 The year ahead will bring more clarity to who is in contention to try to maintain Canada's unbroken podium streak in Olympic curling. Just ahead, the Tournament of Hearts in late February and the Brier in early March. The winners of those national championships will then go to the world championships, and if they bring home a medal, they earn themselves an automatic berth into the Olympic trials, the Roar of the Rings. They would join the first two qualified teams, Kevin Koe and Rachel Homan, who were victorious at the Canada Cup in December.