Canadian Roundup: Olympic berths, national records and more World Cup medals
Summer athletes reminded us that Rio 2016 is just around the corner, as they secured Olympic berths, broke national records and achieved a historic rugby victory.
Not to be out done, our winter athletes brought home more World Cup medals.
Soccer:
READ: Sinclair leads Canada back to the Olympics 
On Friday night the national women's soccer team claimed its spot at Rio 2016, after defeating Costa Rica 3-1 in the semifinals of the Olympic Qualifying tournament. The Canadians finished second overall after falling 2-0 to the United States in the final.
Diving:
READ: Abel and Ware strike silver at Rio test event
Jennifer Abel and Pamela Ware tested the waters in Rio as they dove to a FINA World Cup silver medal in three-metre synchro on Saturday. Roseline Filion and Celina Toth secured a second Olympic spot for Canada in the women's 10-metre platform at Rio 2016.
Athletics:
READ: Bishop betters indoor 800-metre record | De Grasse wins professional debut at Millrose Games
Melissa Bishop bettered her Canadian 800-metre indoor record for the second time in three days after, racing to two minutes 0.19 seconds in Glasgow on Saturday. Over in New York at Millrose Games, Andre De Grasse made his professional debut golden by winning the 60m event in 6.61 seconds, while Mike Mason finished second in high jump. Mo Ahmed also broke a Canadian record at Millrose Games, running 7:40.11 to set a new indoor 3000m record.
Rugby:
READ: Success continues with second place in Sao Paulo
The women's sevens team finished second at the World Sevens Series event in Sao Paulo. The squad made history by beating their toughest competitor New Zealand 19-10 in the semifinals. Despite losing to Australia in the final, the squads performance will move them up in the World Rugby series rankings.
Luge:
READ: Luge season ends with relay gold in Winterberg
Canada capped off its World Cup season with its first gold medal in team relay. The squad of Arianne Jones, Mitch Malyk, Tristan Walker and Justin Snith made the most of Winterberg's poor sliding conditions and won Sunday's event in two minutes, 26.595 seconds.
Snowboard:
READ: Robanske races to snowboard cross silver in Russia
Chris Robanske raced to his first World Cup medal of the season in Sunny Valley, Russia, after finishing second in snowboard cross on Sunday.  Next weekend the World Cup circuit will continue in Bokwang, Korea where the official test events for PyeongChang 2018 will take place.
Freestyle Skiing:
READ: Bellemare wins World Cup ski slopestyle title
Alex Bellemare won the ski slopestyle World Cup event that was doubling as a test event for Pyeongchang 2018. This was the Canadian's first World Cup victory, he won with a score of 93.60 and is seventh in the overall standing with one event to go.
Figure Skating:
READ: Virtue and Moir announce their return
This weekend Olympic Champions Tessa Virtue and Scott Moir announced their return to the ice on Saturday. The pair who has not competed since winning an ice dance silver at Sochi 2014, have decided to take another run at the Games with less than two years to PyeongChang 2018.
Several Canadian skaters took part in Four Continents Cup this weekend, where – on a comeback season of his own – Patrick Chan won gold.
Youth Olympic Games:
READ: Young faces of Team Canada at Lillehammer 2016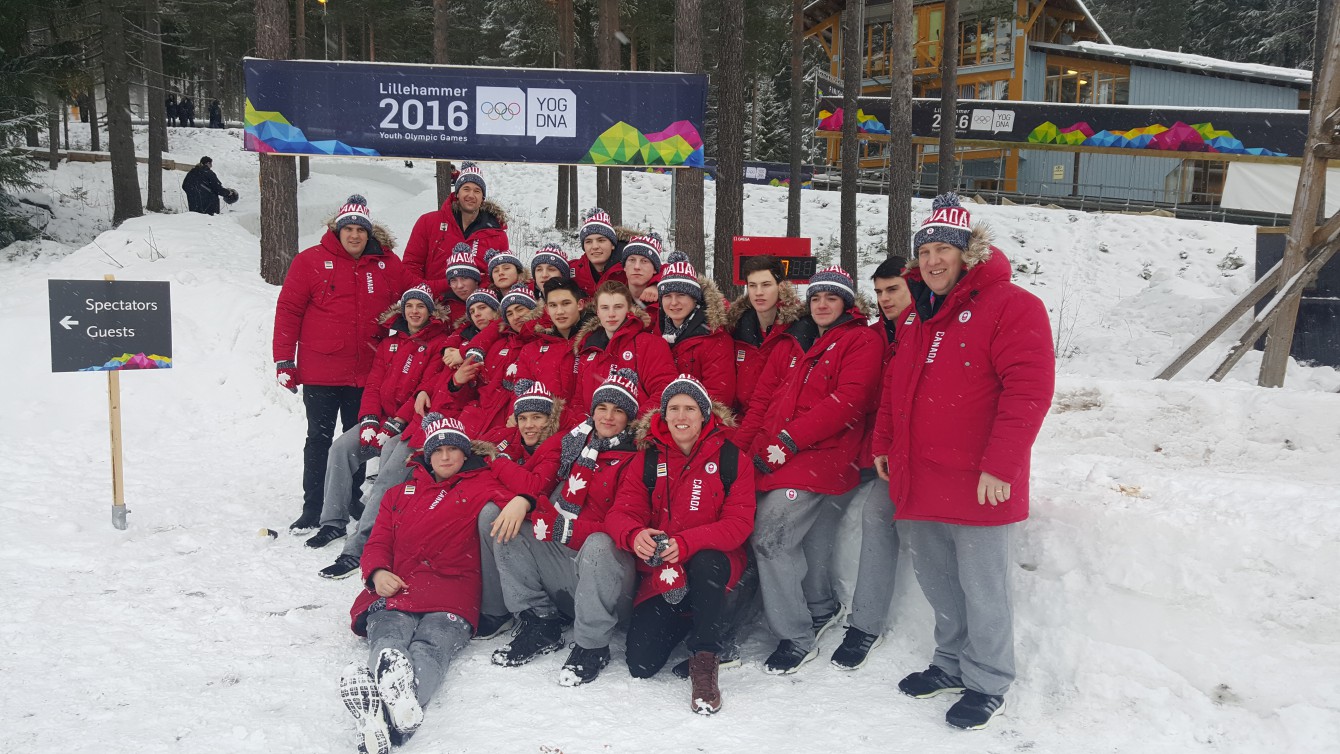 Team Canada wrapped up the Youth Olympic Games this weekend in Lillehammer, Norway. The men's hockey team made the nation's final medal a silver, after a tough 2-3 loss to the United States. Canadians brought home a total of seven medals – 3 gold, 2 silver and 2 bronze – over the 10-day competition.