Canadian Roundup: Rio bound athletes pick up hardware
With 81 days to Rio 2016, Canadians continue to climb international podiums and move one step closer to reaching their Olympic dreams.
Here's a breakdown of this weekend's events.
Athletics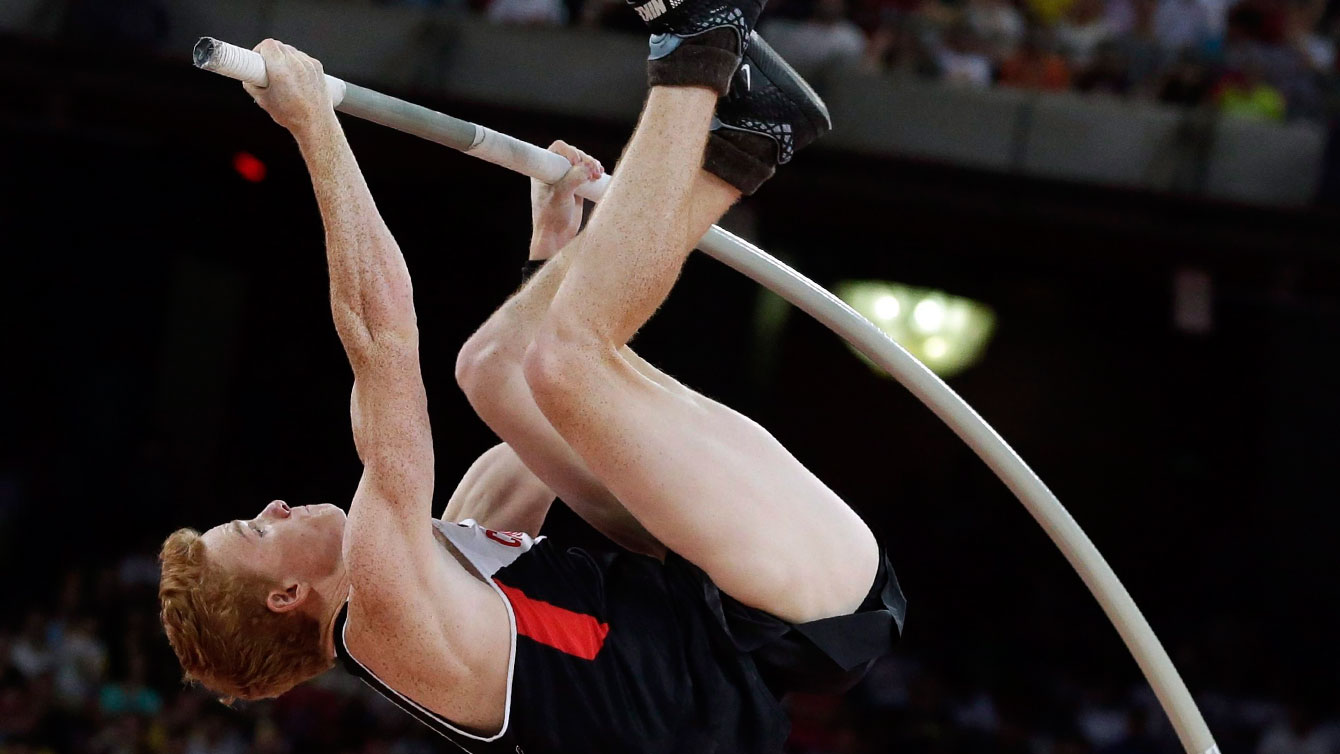 At the second stop on the IAAF Diamond League circuit, Christabel Nettey led the Canadians with a second place finish in women's long jump, after a leap of 6.75m, her best distance this season. World champion Shawn Barber finished third in men's pole vault with a height of 5.70m.
Swimming
Read: Oleksiak, Bouchard and Condorelli golden at USA swim series
Rio 2016 bound swimmers picked up hardware at the US Swim Series in Charlotte, North Carolina over the weekend. Santo Condorelli led with three gold medals, in men's 50m butterfly, 100m freestyle and 100m butterfly, he also finished second 50m freestyle. Penny Oleksiak also won the 100m freestyle and finished second in the 50m butterfly, after breaking the Canadian record with a time of 25.97 seconds.
Triathlon
Read: Amelie Kretz Delivers Career Best World Triathlon Series Result
Canadian triathletes ended the Olympic qualification period on a high note in Yokohama, Japan on Saturday. Amelie Kretz and Tyler Mislawchuk both registered a career-best world triathlon series results, finishing of eighth and tenth respectively. Triathlon Canada has yet to select its team for Rio 2016, but Kretz and Mislawchuk's impressive performances make them likely picks for the Games this summer.
Wrestling
Ahead of hitting the mats in Rio, Canadian wrestlers brought home three medals at the German Grand Prix on Friday. Danielle Lappage (63kg) and Erica Wiebe (75kg) both won gold in their respective categories, while Michelle Fazzari (58kg) claimed bronze.
Tennis
Read: Pospisock beaten by Bryans in Rome final
Doubles pair Vasek Pospisil (Canada) and Jack Sock (United States) finished second at an ATP Masters 1000 event in Rome over the weekend. The pair fell to twin brothers Bob and Mark Bryan 2-6, 6-3, 10-7 in the final.
Hockey
Read: Hockey Worlds: Canada remains undefeated with shutout over France
Canada continues to dominate at the 2016 IIHF World Championship in St. Petersburg, Russia. The team beat France 4-0 on Monday, giving Canada its third shutout and sixth-straight victory of the tournament. Next up, Canada will play Finland on Tuesday in its final preliminary game.