5to8: Meet Alexandre Bilodeau – Two-Time Olympic Champion
NAME: Alexandre Bilodeau
AGE: 31
HOMETOWN: Rosemère, QC
SPORT: Freestyle Skiing – Moguls (Freestyle Canada)
GAMES: Turin 2006, Vancouver 2010, Sochi 2014
In moguls you have 23 seconds to make yourself or break yourself. Everything you have worked towards in your entire freestyle skiing career comes down to just that. 23 seconds.
Alex Bilodeau not only managed to make himself a champion by winning gold in Vancouver 2010, but he did it again in Sochi 2014 making him the first Canadian man to ever successfully defend a gold medal at an Olympic Games.
That kind of determination, skill and tenacity doesn't just come over night. Alex had learned from his first Olympic Winter Games in Turin 2006 that it is not a right, but a privilege to be the best in your sport on the world stage. That experience set him up for the mindset and the success he had in his next two Olympic Winter Games.
Alex's journey to the podium began when he was 6 or 7 years old, when he first tried freestyle skiing. It was a dream and a goal to go to the Olympics and represent Team Canada. He was incredibly passionate, but not the most talented on the ski hill. That just drove him to strive to be better. It took hard work, the courage to try new tricks and jumps and of course, the incredible support of his family to eventually reach his fullest potential.
From there Alex made the national team and in the span of six to eight months he competed in numerous World Cup events. Alex went from being ranked 200th in the world to 2nd. The realization that he could actually make it to the Olympic Winter Games was now a reality.
Competitions are also vital to an athlete's development, but the cost to travel to international competitions is incredibly expensive. Most Olympic qualifying World Cup events are held overseas. The travel, accommodation and cargo transport all adds up quickly and can be overwhelming. Not to mention there are often multiple World Cup events every season. It is vital in any sport that you attend as many events as possible to maintain your rank and qualify for the Olympic Games.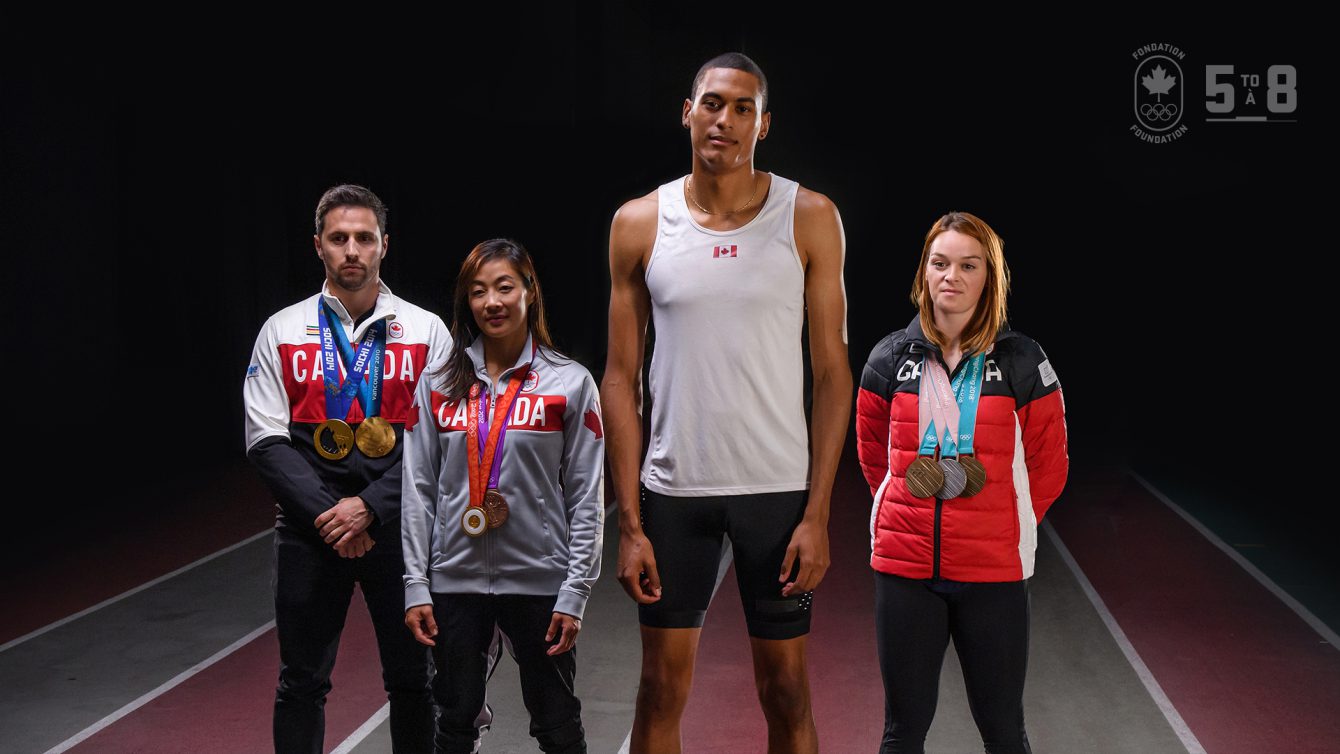 5to8 will help young athletes focus on their sport and not on their finances. It will allow them to attend all Olympic qualifying competitions without worrying about how much it will cost and how in debt they will be afterwards. More funding opens up more opportunities for young athletes to get top of the line training and the international exposure they require to achieve the highest goals – to top the podium and make Canadians proud on the international stage.
Please give to 5to8. Help the Next Generation of Team Canada become Champions.
Visit 5to8.ca for more info and how you can help the Next Generation of Team Canada.