5to8: Meet Kim Boutin – Three-Time Olympic Medalist
NAME: Kim Boutin
AGE: 23
HOMETOWN: Sherbrooke, QC
SPORT: Speed Skating – Short Track (Speed Skating Canada)
GAMES: PyeongChang 2018
Every Olympian hopes of winning an Olympic medal, but the chances of winning one in your first Games is pretty slim. Now imagine winning THREE at your first Olympic Games. It's almost unheard of.
Enter Kim Boutin, Canada's only triple medallist of PyeongChang 2018 and our Closing Ceremony flag barer. Kim came home with 3 pieces of hardware, the first of which was a bronze medal that caused quite the commotion, including death threats on her social media.
She captured Bronze in the 500m and 1500m followed by silver in the 1000m. She is the second woman in the world to win a medal in all three individual short track speed skating events at one Winter Games.
The determination along with the mental and physical stress that comes along with that much pressure is monumental for most athletes, but Kim conquered it with gratitude and grace. This female powerhouse has one of the brightest smiles you will ever witness and she managed to keep it that way through the most dramatic and testing first Olympic games an athlete can have and still she managed to keep focused, composed and on the podium.
The 5to8 years before she landed on that podium prepared her for this moment. Without proper funding she never could have received the help of her sports psychologist who helped her mentally prepare for what sport could and would throw at her.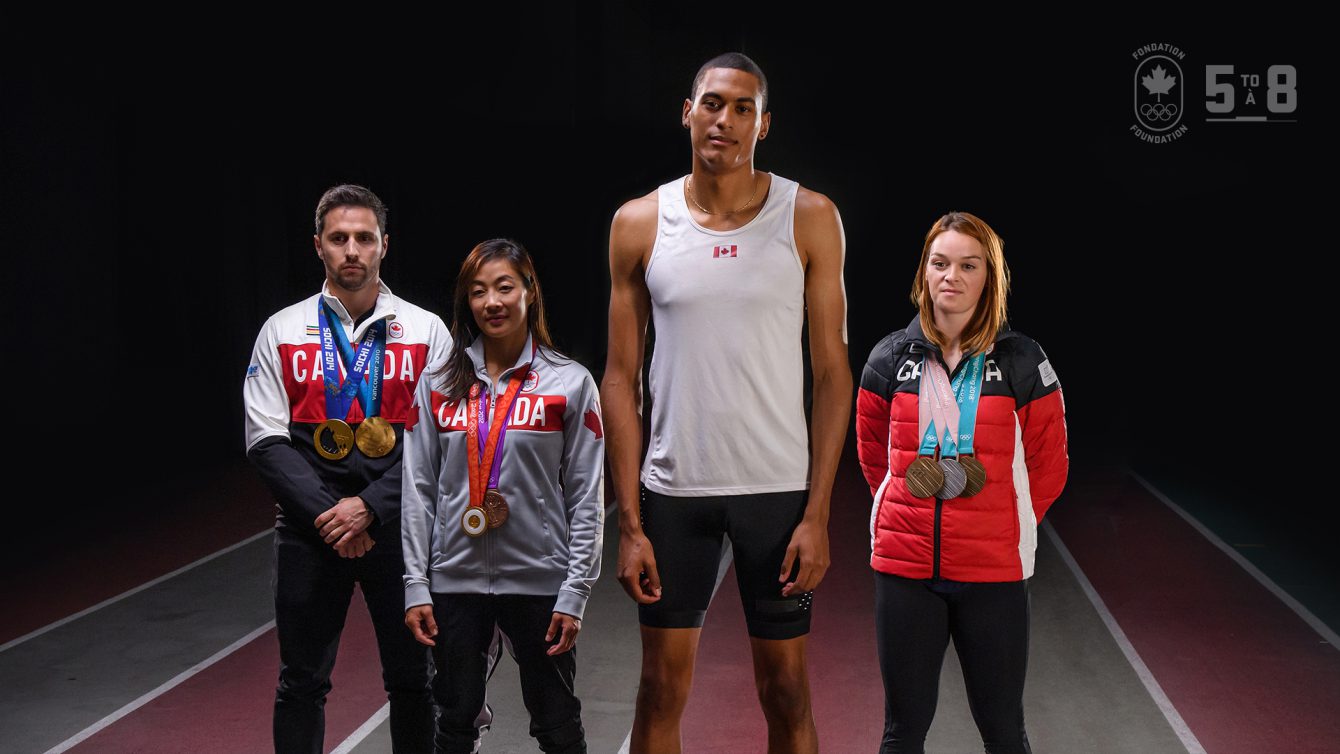 Without more funding, many athletes will go without the essential mental, physical and emotional training they need in order to reach their goals and dreams .
By giving generously to 5to8 you help secure  that all athletes will have access to proper mental, physical and emotional,  training allowing for Team Canada to be the best in the world.
Please give to 5to8. Help the Next Generation of Team Canada achieve their dreams.
Visit 5to8.ca for more info and how you can help the Next Generation of Team Canada.