Four Team Canada tennis stars ready to serve at Tokyo 2020
This article was updated July 12, 2021 after Bianca Andreescu announced that she had made the difficult decision to not compete at Tokyo 2020. It was updated again on July 15, 2021 after Vasek Pospisil announced he was withdrawing from the Olympics due to an aggravated shoulder.
Team Canada will have three women and one man taking to the tennis courts at Tokyo 2020.
The highest-ranked member of the Olympic contingent is 2019 U.S. Open champion Bianca Andreescu, currently number seven in the WTA singles rankings. That victory was a historic one, as it made her Canada's first ever Grand Slam singles champion. She came back from injury earlier this year and made it to the final of the Miami Open in the spring.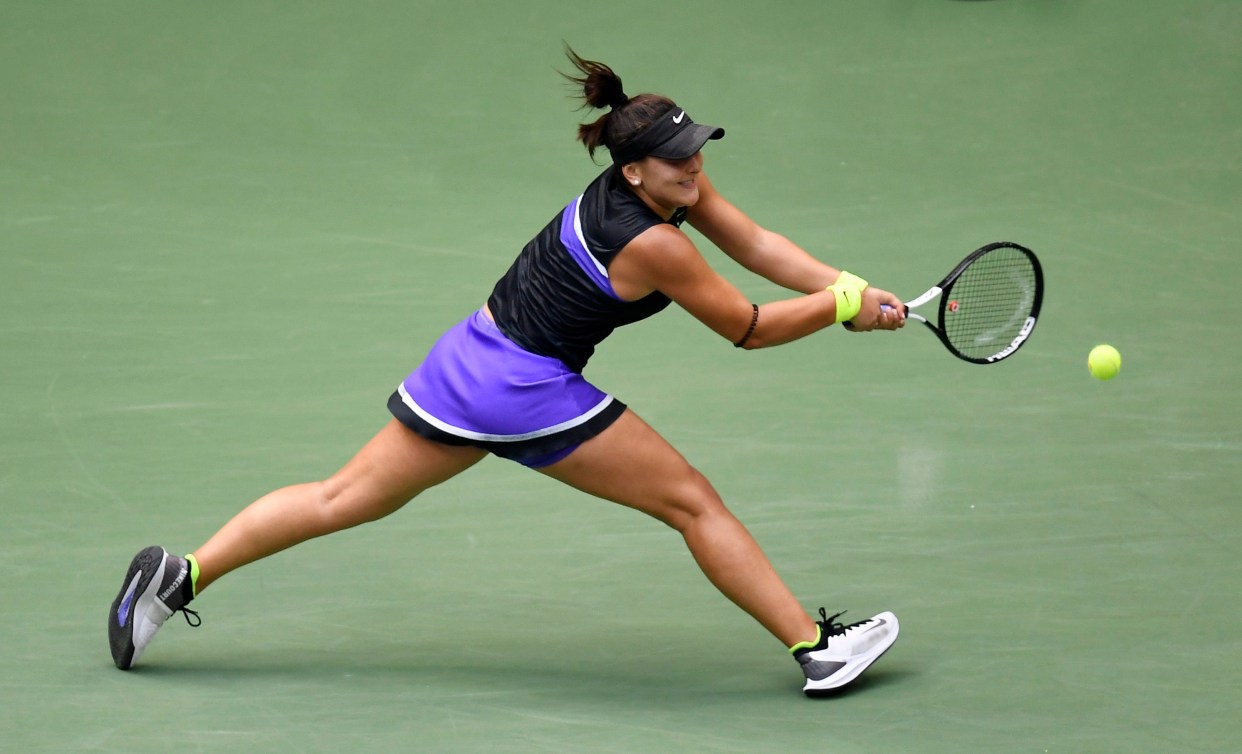 Andreescu is set to make her Olympic debut in the women's singles draw alongside Leylah Fernandez, who has established herself as one of the WTA's most exciting young players. In March, she captured her first WTA title in Monterrey, Mexico. She was also a key performer for Canada at the Billie Jean King Cup Playoffs in April, winning both of her singles matches as Canada defeated Serbia to get back into the Qualifiers round next year.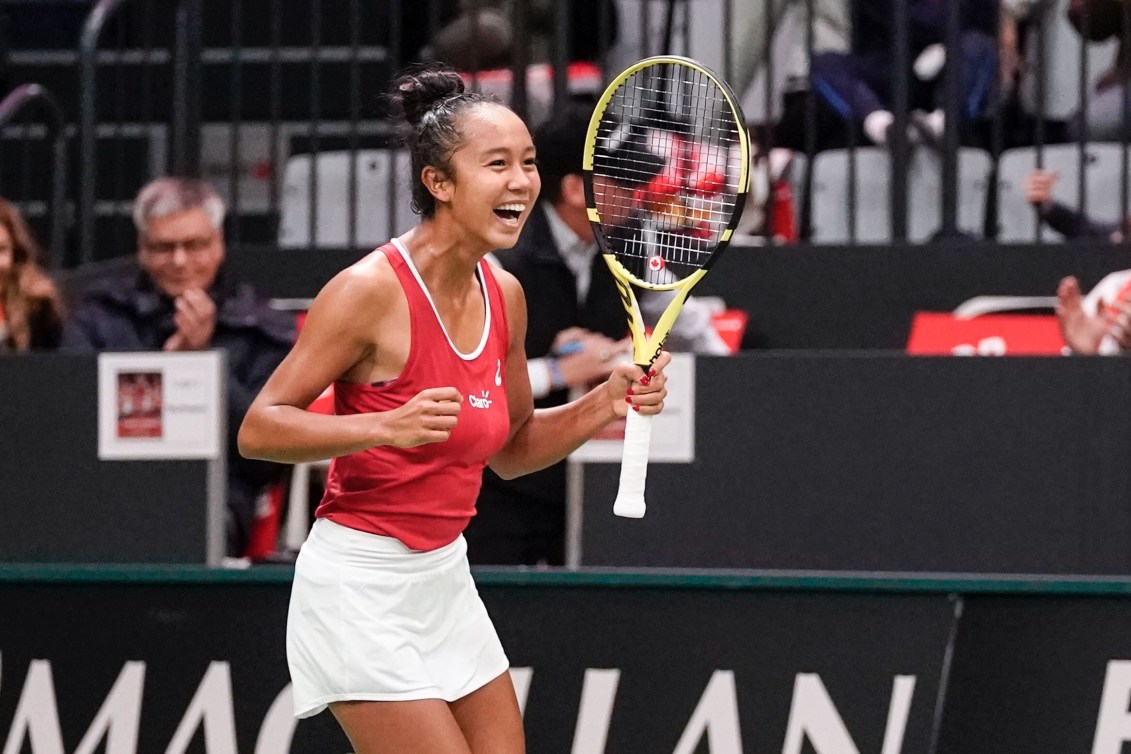 "I am thrilled and proud to represent my country, Canada, at the Tokyo Olympics," said Fernandez. "This has been a dream of mine since I was a little girl and first started playing tennis. It really is such an honour and something I will never forget."
The men's singles draw will include two Canadians: Félix Auger-Aliassime and Vasek Pospisil.
Auger-Aliassime is currently the top-ranked of those men on the ATP Tour at number 19. He'll be making his Olympic debut as part of a season that has seen him reach two singles finals, the Murray River Open and Stuttgart Open.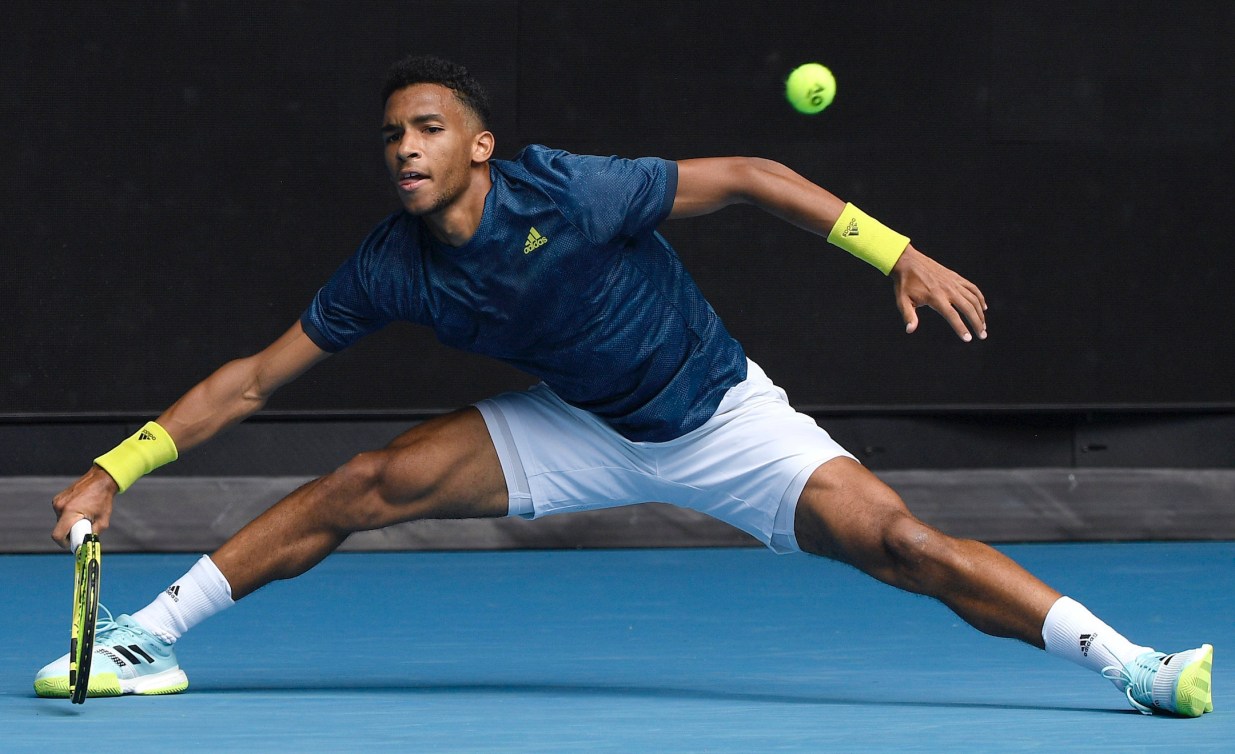 "Representing my country has always been a huge honour for me, but to have the chance to do so at the Olympics is truly a dream come true," said Auger-Aliassime. "I am very much looking forward to participating in the biggest multi-sports event in the world for the first time in my career."
Pospisil is headed to his third straight Olympic Games after winning the ATP Comeback Player of the Year award for 2020. At Rio 2016, he came close to the podium in men's doubles as he and Daniel Nestor finished fourth. He'll compete in singles and doubles in Tokyo, teaming with Auger-Aliassime in the men's event.
"I'm really excited to be representing Canada at my third Olympic Games," said Pospisil. "I take a lot of pride in representing my country and it was a big goal of mine over the last few years to qualify for the Olympic Games in Tokyo. I'm excited for the challenge and to do my best to get a medal this year."
Canada will be represented in women's doubles by Gabriela Dabrowski and Sharon Fichman, currently ranked 11th and 28th, respectively, in the WTA doubles rankings. This will be the second straight Olympic Games for Dabrowski while Fichman is making her debut. Both have enjoyed success this season with international partners. Dabrowski was a finalist at the Madrid Open in May while Fichman won the Italian Open that same month to help boost her to her current career-high ranking.
Ariake Tennis Park will be the site of all Olympic tennis competition that will take place from July 24 to August 1. In addition to the singles and doubles events for men and women, mixed doubles will also be contested. The entry list for that event will be determined on-site in Tokyo and will comprise athletes who are already competing in one of the other four events.
Canada's lone Olympic medal in tennis is the men's doubles gold won by Daniel Nestor and Sébastien Lareau at Sydney 2000. You have to go all the way to London 1908 for Canada's best ever Olympic singles result when Claude Russell-Brown was a quarterfinalist.
Team Canada Tennis Athletes at Tokyo 2020:
Félix Auger-Aliassime (Montreal, QC) – Men's Singles
Gabriela Dabrowski (Ottawa, ON) – Women's Doubles
Leylah Fernandez (Laval, QC) – Women's Singles
Sharon Fichman (Toronto, ON) – Women's Doubles