International Bobsleigh and Skeleton Federation
Mirela Rahneva claims skeleton bronze medal at IBSF World Championships
Mirela Rahneva has won her first career individual medal at the IBSF World Championships, taking bronze in women's skeleton on Friday in St. Moritz, Switzerland.
The Canadian clocked a total time of 4:34.41 over the four runs, finishing 0.84 of a second behind gold medallist Susanne Kreher of Germany (4:33.57). She took the victory by only one hundredth of a second ahead of Dutch slider Kimberly Bos, the silver medallist of the event.
"The two world championship days were such a roller coaster. Right now, all I feel is sweet, sweet relief," said Rahneva. "I actually love racing here, but I've never been so nervous. It helped me to focus on the fun of sliding. And it worked out in the end."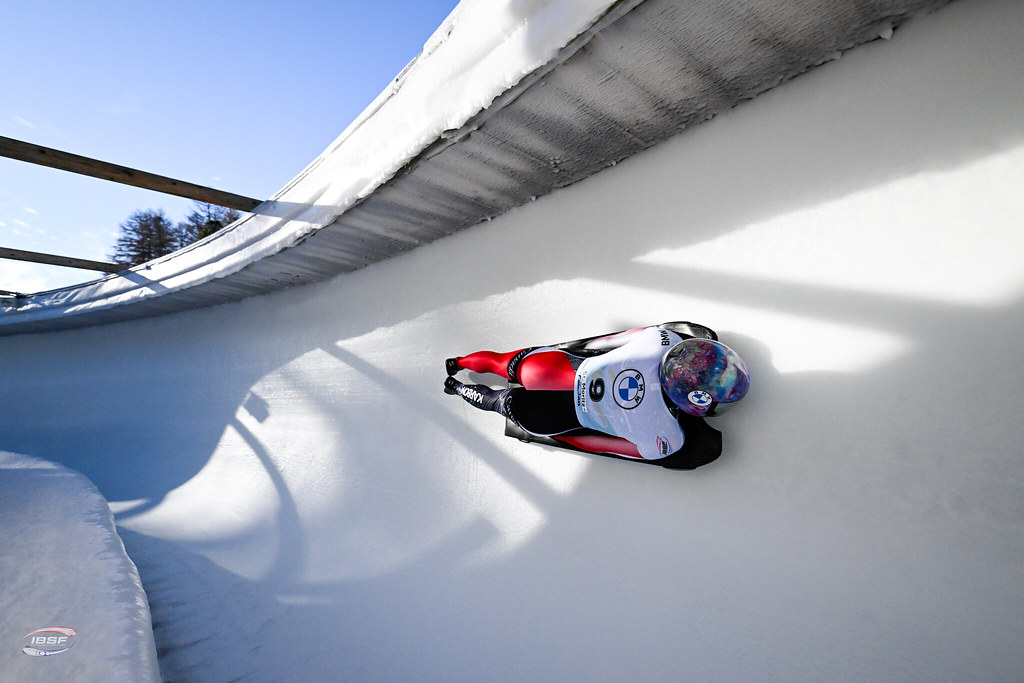 Rahneva was sitting in second on Thursday after the first two runs of the competition. However, she had some difficulties in the third run on Friday and settled for the ninth-fastest time of that heat. She posted the third fastest time of the final run to climb onto the podium. Rahneva is the first Canadian to win a world championship medal in skeleton since Elisabeth Maier who won bronze in 2015.
The Olympia Bobrun in St. Moritz has been very good to Rahneva over the years. Two of her four career World Cup wins came on the world's last remaining natural ice track in 2017 and 2019.
Rahneva previously won silver in a team competition (comprising both skeleton and bobsleigh athletes) at the 2019 IBSF World Championships in Whistler.
Another Canadian was a strong contender for the podium. Jane Channell was in third place after the first two heats, but had a tougher day on Friday, finishing the competition in sixth place.
The IBSF World Championships will continue until February 5 in St. Moritz. There is a skeleton mixed team event on Sunday, which will offer a look at an addition to the Olympic program for Milano Cortina 2026. The women's monobob event as well as the two-man bobsleigh event will begin on Saturday.