Cycling – BMX
Sport Overview
BMX at Tokyo 2020
Venue: Ariake Urban Sports Park
Competition Dates: July 29-August 1, 2021 (Days 6-9)
Events: 4 (2 men, 2 women)
Trivia: Test your knowledge!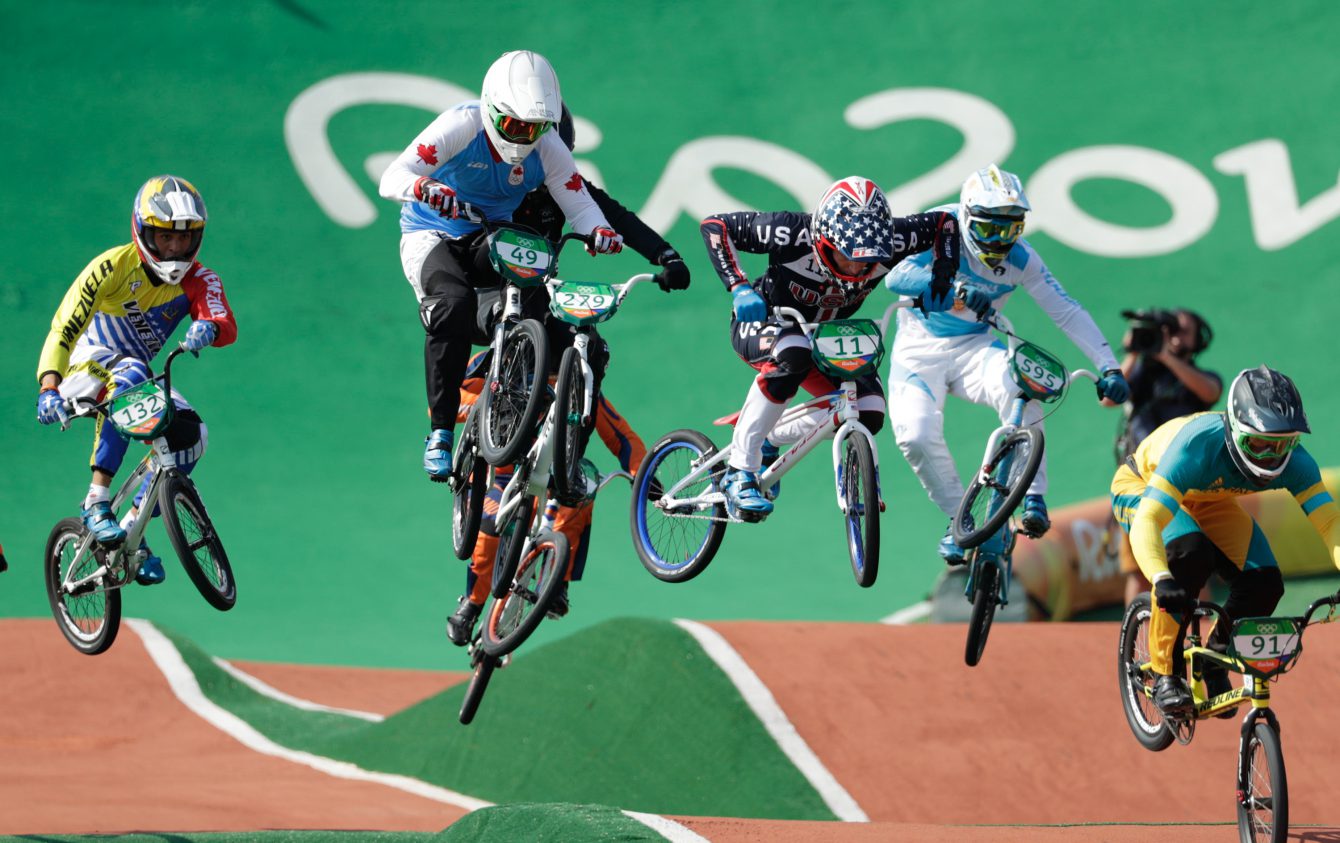 There will be two forms of BMX contested at Tokyo 2020 – racing and freestyle.
BMX racing has been included on the Olympic program since Beijing 2008. Riders compete on short tracks that include jumps, bumps and tight, banked corners.
The men's and women's racing events begin with solo timed runs for the 24 riders to determine seedings and groupings for the elimination rounds in which eight riders compete side-by-side, shoulder-to-shoulder to the finish.
In the quarterfinals and semifinals, each grouping races three times and riders are awarded points according to their placements. The top four riders from each group, based on cumulative scores, advance to the next round. The final is a one-run, winner-take-all race.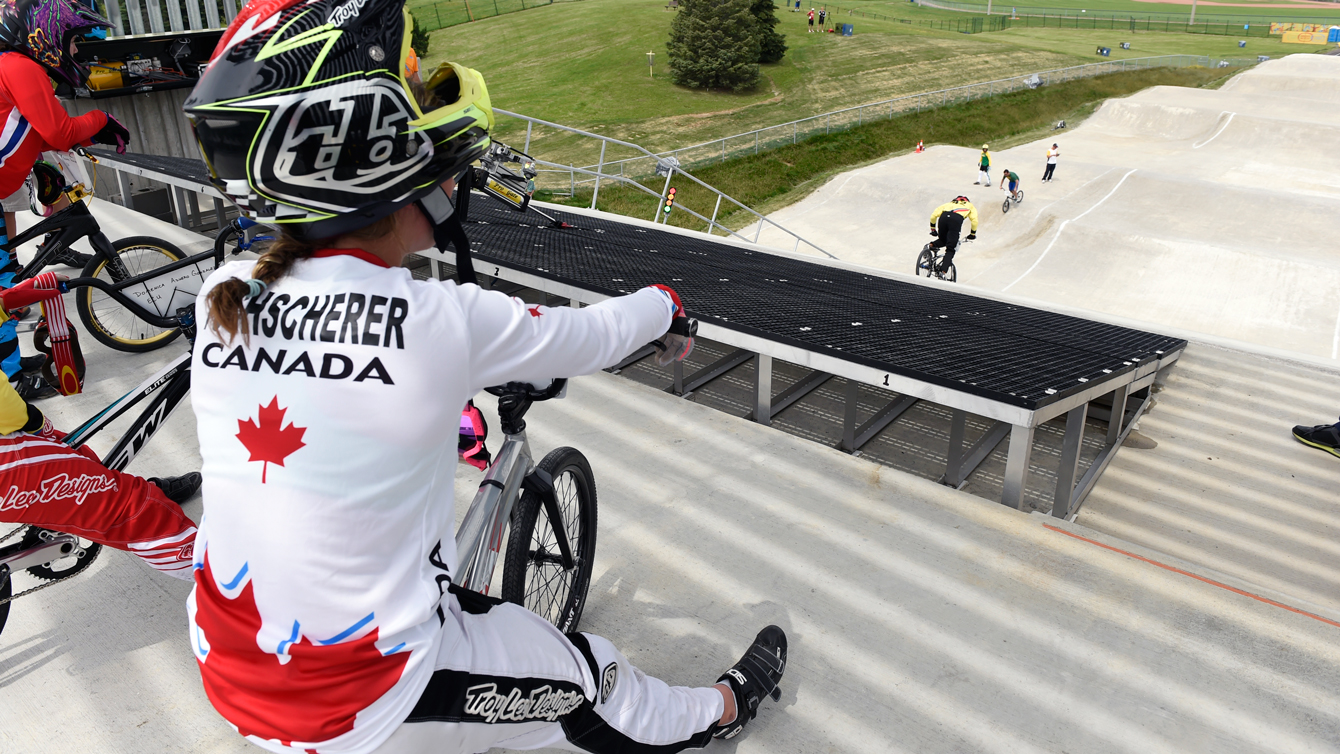 BMX freestyle will make its Olympic debut at Tokyo 2020 with men's and women's park events. Each event will feature nine competitors performing a series of figures on different obstacles (such as inclined surfaces, walls, and platforms) within a skate park.
Each rider will perform two one-minute runs. A panel of judges will give each rider a score between 0.00 and 99.99, which takes into account their entire performance from both runs. The judges' scores are averaged to arrive at a rider's official score.
Judges will evaluate a rider's sequence of tricks and how they use the course along with the amount of risk included in their runs. Among the things they'll keep a close eye on are the difficulty of tricks (including their placement and combination), the height achieved on tricks, and the overall flow, originality, style, consistency, variety, and control. Points are deducted for errors such as poor landings (minor error), full stops (medium error) and crashing or throwing away the bike (major errors).
Canada's Olympic History (Pre-Tokyo 2020)
Three athletes have competed for Canada in BMX racing since the sport made its Olympic debut. The country's best result came at Rio 2016 when Tory Nyhaug placed fifth in the men's race. The only Canadian woman to compete in Olympic BMX is Sam Cools, who made it to the final of the women's race at Beijing 2008.
BMX freestyle was first included on the Youth Olympic Games program at Buenos Aires 2018.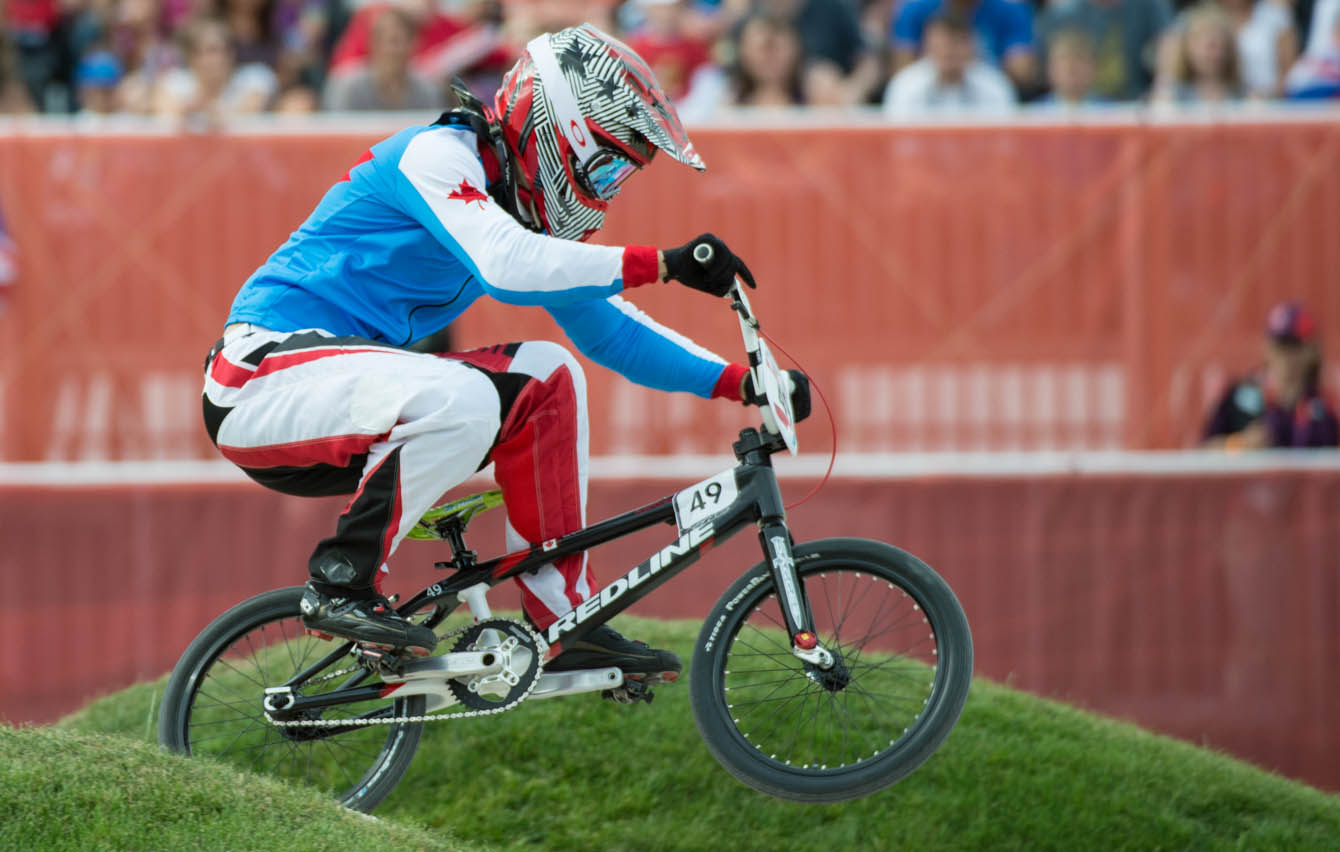 Teams