Biography: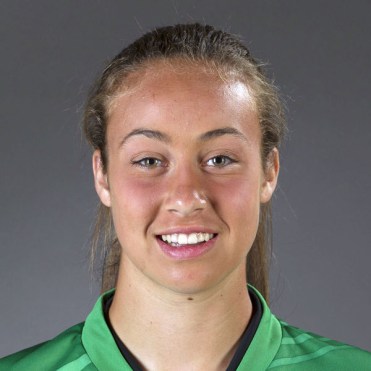 Kailen Sheridan was 15 years old when she made her debut in the Canadian youth program in 2010. She won a silver medal at the 2012 CONCACAF U-17 Championship, qualifying the team for the 2012 FIFA U-17 World Cup, at which she also competed. Sheridan was also part of the team at the 2014 FIFA U-20 World Cup. In her freshman year at Clemson, she was named to Soccer America's All-Freshman Second Team, All-ACC Third Team, and ACC All-Freshman Team. She was a co-recipient of Clemson's Defensive Player of the Year and was a major reason for team's goals-against dropping from 1.98 per game in 2012 to 0.90 in 2013. Sheridan was even better in her sophomore year, playing in 18 games with a record of 12-3-3 and a 0.56 GAA, while being named to the All-ACC First Team and Academic Team.
PERSONAL
Family: Parents Matthew and Angela Sheridan… Younger sister Marina… Getting into the Sport: Started playing soccer at age 5… Was a shy child so her parents signed her up to be more social; loved it as soon as she stepped on the field… Grew up competing in soccer, basketball, volleyball, swimming, triathlon…
Outside Interests: Junior at Clemson University, majoring in Psychology… Enjoys writing, watching movies… Boxes during the offseason… Odds and Ends: Favourite motto: "When you're not working, someone out there is training to be better than you"… Favourite players are Erin McLeod and Joe Hart, both amazing goalkeepers… Game day routine includes listening to music, dancing around with team, writing a message to herself on her arm, watching a video that is saved on her phone… Always travels with her teddy bear… Collects coins from her travels… Nickname: Kay Kay..
NOTABLE INTERNATIONAL RESULTS
Cyprus Cup: 2015 – SILVER; 2014 – 5th
FIFA U20 WCup: 2014 – QF
FIFA U17 WCup: 2012 – QF
CONCACAF U17: 2012 – SILVER