How to follow Team Canada at TO2015
With close to 7000 athletes, 36 Pan Am sports, and 365 medal events, you might find it tough to keep up. Luckily, we've compiled a few key ways for you to stay in the know for all things Team Canada. Look no further than the go-to-guide below.
Daily Lookahead
Each day Olympic.ca will post a preview of what events and medal highlights to expect in the day to follow.
Live Blog
Hot off the field of play and right to your news feed, we're pulling in the best updates and social content to keep you up to the minute on results, media, and fan reactions.
Daily Recap
Here you can find the complete summary of Team Canada's performance for the day, including official results and medals.
Toronto 2015 Team Canada Media Guide
Team Canada's official media resource for the TORONTO 2015 Pan American Games, including athlete biographies as well as sport, historical and statistical background.
[Download for Apple] | [Download for Android] | [View Mobile Web]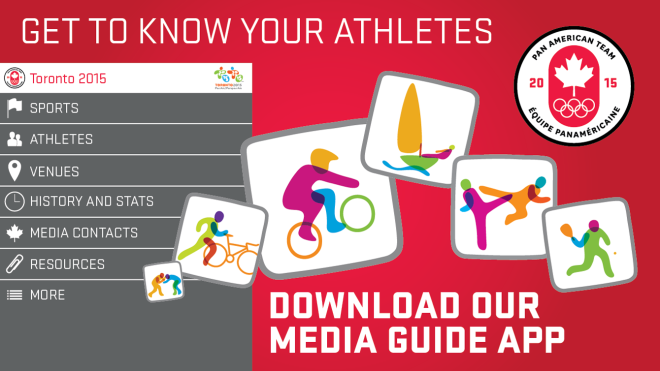 Team Canada on Facebook
Official Facebook page of the Canadian Olympic Team. View and interact with all of the latest stories, videos, and contests, etc.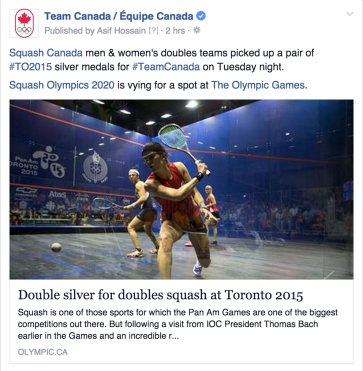 @TeamCanada on Twitter and Periscope
Official Twitter account of the Canadian Olympic Team. Following this account on Periscope as well will give you access to live broadcasts, including athlete interviews and takeovers.
@TeamCanada on Instagram
Official Canadian Olympic Team photos.
@Team-Canada on Snapchat
The stories are there for 24 hours at a time, catch them while you can! Add us on Snapchat now to get a behind the scenes and up close and personal look at Team Canada.
Join the Canadian Olympic Club
Now put your wealth of knowledge to use! Sign up for the Canadian Olympic Committee to gather points, complete challenges, earn rewards and vie for the title of Team Canada's Top Fan.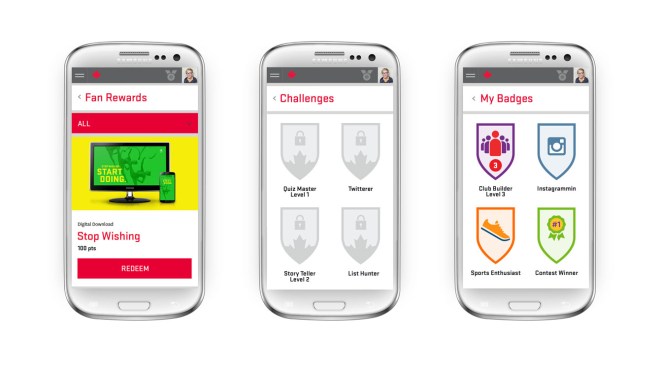 Feature Image: Waneek Horn-Miller cheering on Team Canada at TO2015