Sweetland leads young triathlon team to Rio
The third time is definitely the charm for triathlete Kirsten Sweetland.
The 27-year-old from Victoria is among the five first-time Olympians that Triathlon Canada has selected to compete in Rio. For Sweetland, the accomplishment comes as redemption after she came agonizingly close twice before.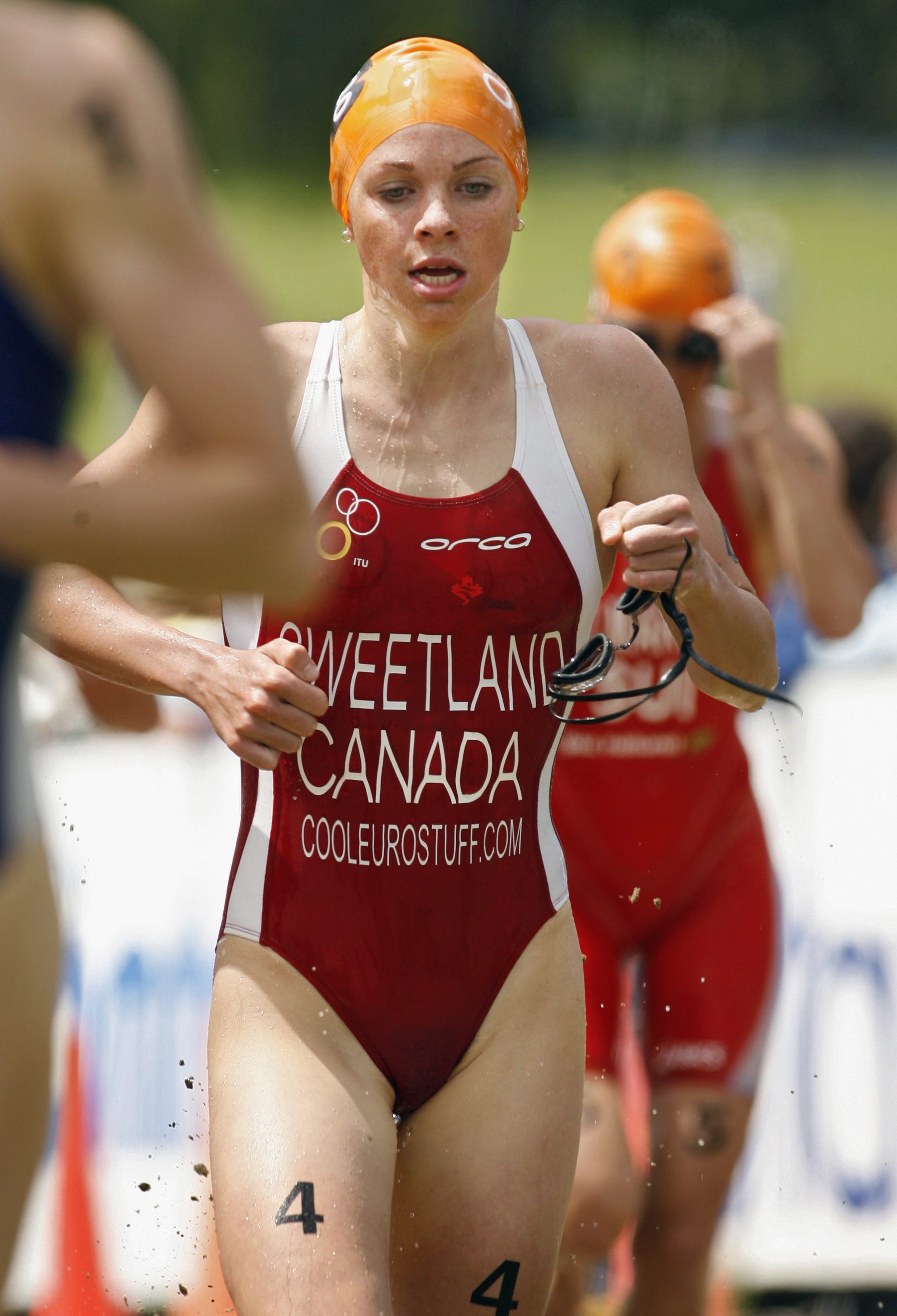 She was in the mix for both Beijing 2008 and London 2012, until injuries ruled her out. A silver medal showing at the 2014 Commonwealth Games got her Rio qualification efforts off to a great start, until a serious bacterial infection threatened to derail her dreams yet again.
But thanks to a novel training approach—working with skiers and snowboarders in Whistler, B.C. during the winter—and some good recent results, a healthy Sweetland is finally ready to show what she can do on the Olympic stage.
"This means everything to me," said Sweetland. "It's so much sweeter than the struggle I have had over the last 10 years to get here."
She'll be looked to as a leader of a young team that also includes 23-year-old Amelie Kretz (Blainville, Que.), 26-year-old Sarah-Anne Brault (Quebec City, Que.), 24-year-old Andrew Yorke (Caledon East, Ont.) and 21-year-old Tyler Mislawchuk (Oak Bluff, Man.)
All of them have turned in impressive performances at big events such as the World Triathlon Series, World Cup or Commonwealth Games, and they're part of a new generation that Triathlon Canada hopes will put the country back on the Olympic podium in the not-too-distant future.
Of course, one of Canada's most iconic Summer Games moments came in triathlon, when Simon Whitfield won the first-ever Olympic gold medal in men's triathlon back at Sydney 2000. He'd go on to compete in three more Games, winning silver in Beijing and serving as Canada's flag-bearer in London.
Though the since-retired Whitfield has left big shoes to fill, overcoming adversity is all part of the game for competitors in one of the Games' most grueling events, a race that includes 1.5 km of swimming, 40 km of cycling and 10 km of running.
Sweetland will continue her Olympic preparations in Canada, including a World Cup event in Montreal on Aug. 7, while Canada's other four Olympians plan to compete in European-based World Triathlon Series events in July.
The men's Olympic triathlon event takes place on Aug. 18, while the women's event goes on Aug. 20.