Rio 2016 Day 14: Results and fan reactions
Day 14 of the Rio2016 Olympic Games brings the bronze medal match between Canada and Brazil. Fans and athletes have taken to social media to support #TeamCanada
Day 14 look to propel itself off the momentum gained by Team Canada's four medals the day before.
Athletics – Bronze for men's 4x100m relay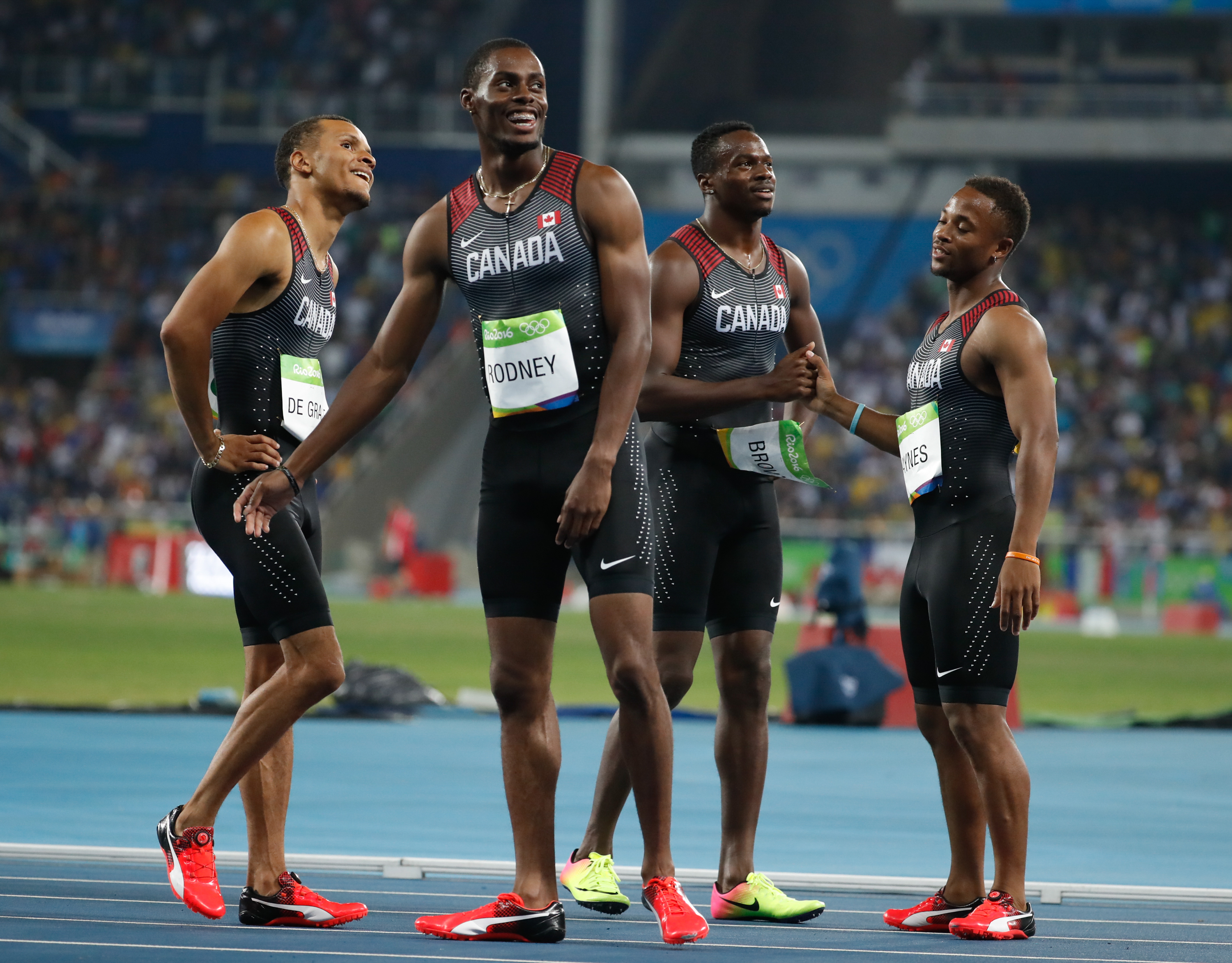 Akeem Haynes, Brendon Rodney, Aaron Brown and Andre De Grasse have won bronze after USA has been disqualified in the 4x100m race.
Soccer – BRONZE for Canada
Canada has defeated Brazil in soccer and has won the bronze medal.
Equestrian – BRONZE for Eric Lamaze
Eric Lamaze has won bronze after a jump-off in individual jumping.
Athletics
Women's 4x100m have placed 7th in the relay.
Women's 4x400m relay has qualified for the finals tomorrow night.
BMX
Tory Nyhaug advanced through the semifinals into the final where be placed 5th overall.
Athletics
Evan Dunfee placed fourth in the 50km race walk.
Canoe/Kayak Sprint
Canada has qualified a K-4 boat to the finals.
Mark De Jonge qualified for the K1 200m sprint final.
Golf