Photo: THE CANADIAN PRESS/Paul Chiasson
Canada's Olympic swimmers claim five Mare Nostrum medals in France
Rio 2016 swimmers Taylor Ruck, Erika Seltenreich- Hodgson and Penny Oleksiak, capped off the Mare Nostrum circuit, with a total of five medals in Canet-en-Rousillon, France.
Two-time Olympic medallist Taylor Ruck was able to add a silver in the 100m backstroke (1:00.46) to her bronze from Saturday. The Canadian finished between the event's reigning world champion Emily Seebohm from Australia (59.57s) and Russia's Daria Ustinova (1:00.55s).
Related: Oleksiak's record headlines Mare Nostrum success in Barcelona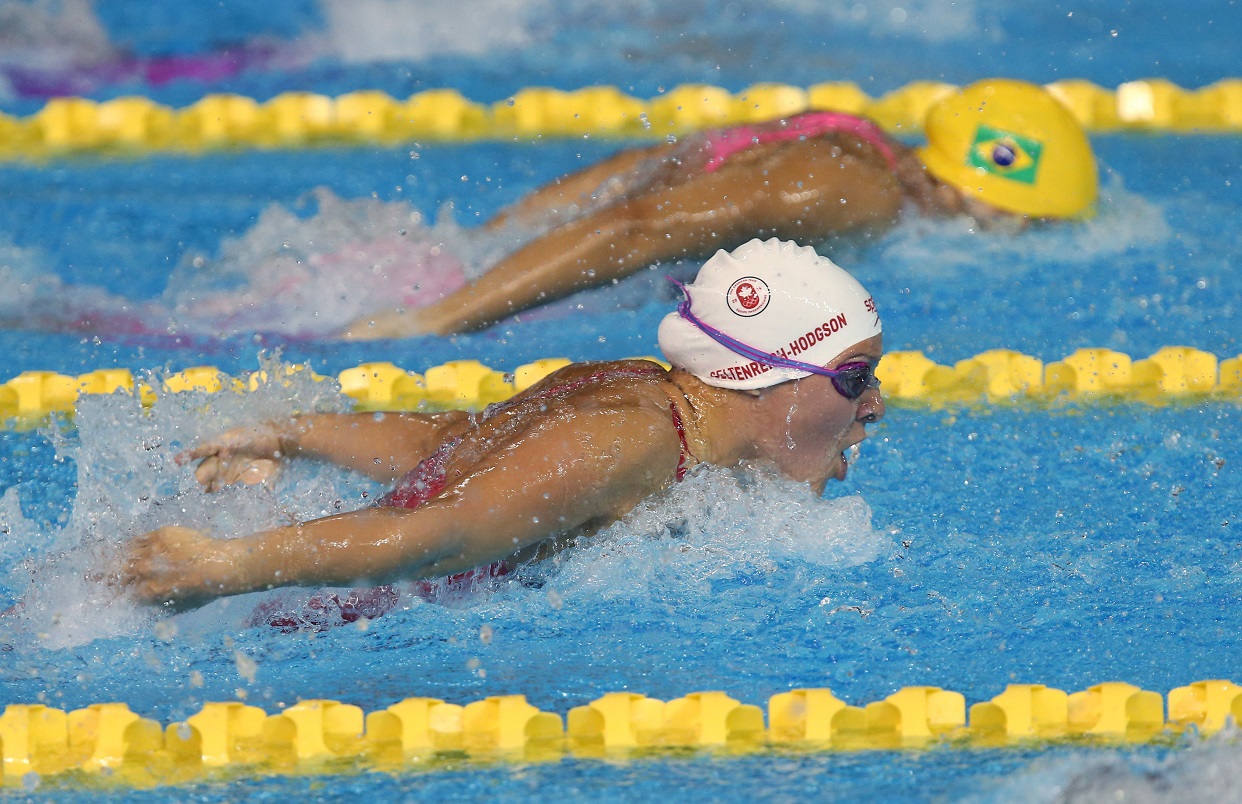 Seltenreich- Hodgson also claimed silver on Sunday, after she touched the wall in four minutes 39.64s. Seltenreich- Hodgson was only beat by three-time Olympic champion Katinka Hosszu of Hungary who won in 4: 37.73s. Viktoria Gunes of Turkey went home with bronze (4:40.33).
Saturday
Quadruple Olympic medallist Oleksiak one of Canada's three bronze medals on Saturday. The 17-year-old finished third in 100m butterfly, touching the wall in 57.32s. Swedish Olympic champion Sarah Sjostrom won the event in 55.76s, while South Korea's An Sehyeon came second in 57.28.
Ruck – who was on both of Canada's medal winning relay teams in Rio – finished third in the women's 200m backstroke in a time of 2:09.54. Emily Seebohm, the defending world champion  from Australia won in 2:06.66, while Daria Ustinova of Russia was second in 2:08.7.
Related: Oleksiak peaks twice to become swimming superstar 
Seltenreich- Hodgson's bronze medal came from the 200m IM and with a time of 2:13.07. Once again the gold went to an Olympic champion, after Hungary's Katinka Hosszu won in 2:11.16. The silver went to Japan's Hiroko Makino in 2:12.34.
With the final stop on the three event Mare Nostrum circuit in the books, Canada's top swimmers will prepare for the FINA world championships next month in Budapest.