Gough slides to bronze for Canada's first ever Olympic luge medal
Alex Gough had an historic night at the Olympic Sliding Centre, winning Canada's first ever Olympic medal in luge.
Four years after her heart-breaking fourth place finish at Sochi 2014, Gough captured bronze in the women's singles event at PyeongChang 2018, finishing the four runs in a total time of 3:05.644.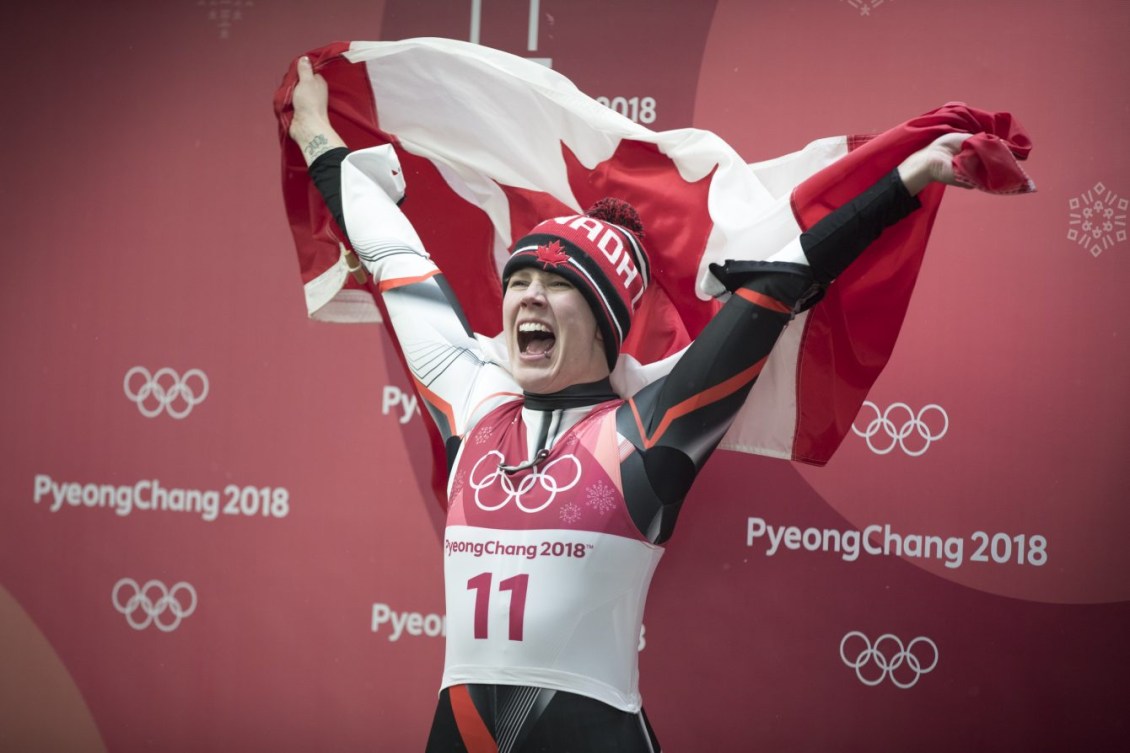 RELATED: Gough glides for that elusive Olympic luge medal
Sitting in third place after the first three runs, Gough was the third-last woman to go down the track in the final heat. But when she crossed the finish line, she had dropped behind German Dajana Eitberger by 0.045 of a second. The disappointment was evident on her face, as it appeared her hopes of standing on the podium were gone, with only the two leaders remaining.
But then another German, 2010 Olympic champion Tatjana Huefner, also lost time near the end of the track and ended up falling behind Gough, ensuring that the Canadian would get the medal she had long dreamed of. She immediately began celebrating with teammate Kimberley McRae, who matched her Sochi 2014 result with a fifth place finish. Natalie Geisenberger of Germany successfully defended her gold medal from four years ago, finishing in 3:05.232.