Deloitte continues to prepare athletes for life after sport with first Game Plan Day
Since 2015, Deloitte has powered Game Plan – Team Canada's total wellness program aimed at helping athletes succeed in their competitive careers and beyond.
On Tuesday June 5th, Deloitte took its support of Canadian athletes one step further, bringing more valuable experiences to them with its inaugural Game Plan Day in Canada. The event brought athletes from around the country into five Canadian Deloitte offices for a half-day of skill building, including networking, career shadowing and interview preparation.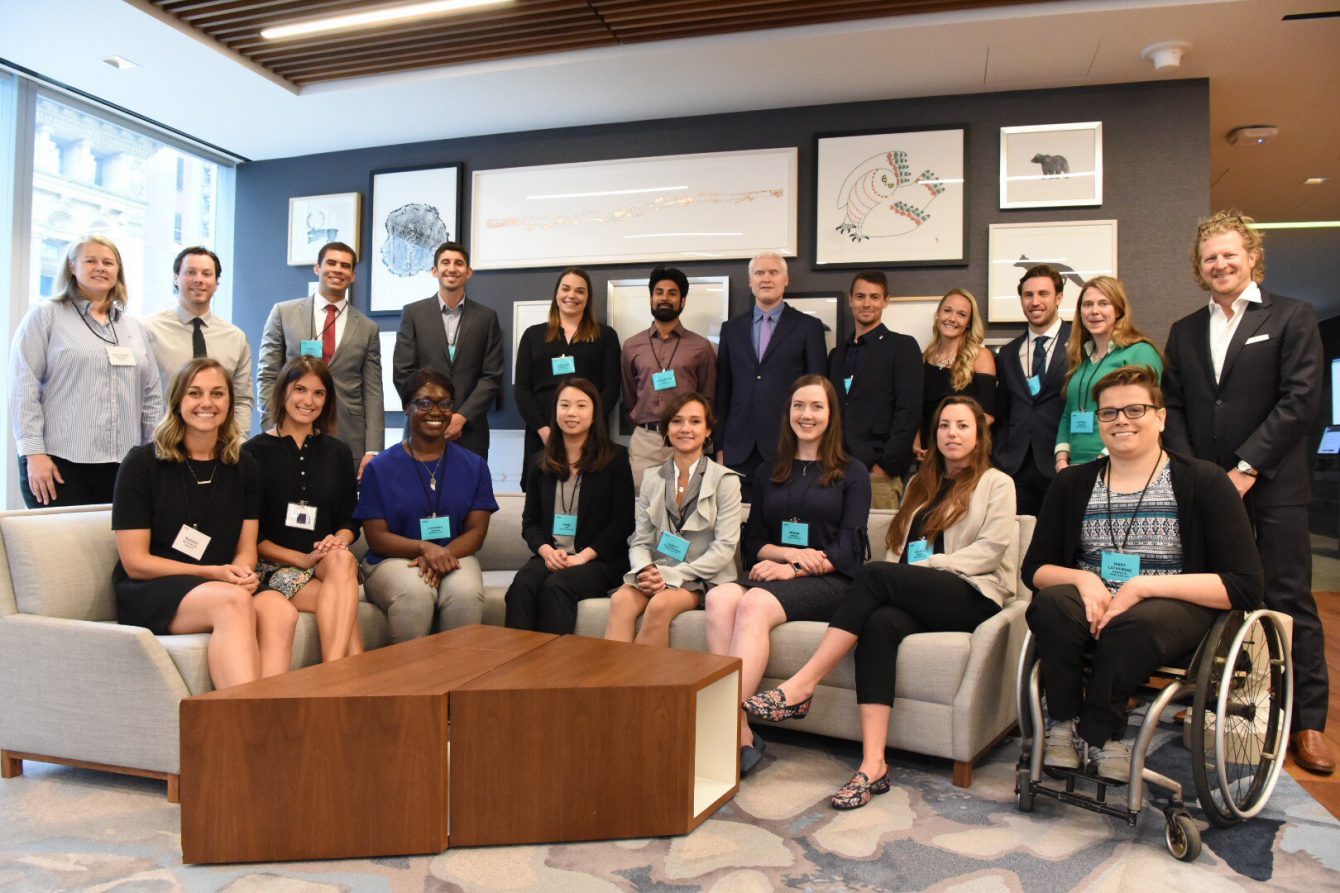 Related: Game Plan makes mental health services accessible to athletes
"It's hard personally for someone like me who is 33-years-old," shared three-time Olympic ice hockey medallist Meaghan Mikkelson. "Yes, I'm training for another quad and going for another Olympics, but by the time I retire I'll be 37. So to have a plan, to step into what life after sport will look like is invaluable.
Throughout the day, 60 athletes in Vancouver, Calgary, Toronto, Ottawa and Montreal took part in concrete skills-based training, in an immersive in-office experience. Among this group was Mikkelson, who was looking for an opportunity to grow as an individual and expand her network as she trains for Beijing 2022. 
Related: Game Plan helps athletes go back to school
"After having my first child in September 2015, I have spent a lot of time thinking about what I want to do once I retire and, with the help of events such as this, I hope to soon discover what that may be," Mikkelson shared with Olympic.ca.
We caught up with Mikkleson and Olympic speed skater Denny Morrison after Game Plan Day, to learn more about the highlights from their time at Deloitte.
Job shadowing
Four-time Olympic medallist Morrison got to experience the corporate world, particularly at Deloitte. "I got some really good insights about what the company is all about, the culture and how much teamwork goes into every project."
Interview Preparation
Morrison also enhanced his skill set through Game Plan Day's interview preparation module. "Another highlight was doing the mock interview and receiving feedback. I learned some really important tips on how to improve the interview process for myself and on delivery. I know I can use that in any aspect of my life moving forward."
Networking
On Game Plan Day, Mikkelson wanted to expand her professional network. "Being able to step into a corporate setting and get to network and chat with people from Deloitte, a company that is super supportive of Olympic athletes and would allow us to train, work and pursue our dreams and goals while getting some very valuable work experience."
Deloitte's Game Plan Day is an extension of the program Game Plan – which supports athletes year-round, by offering national team athletes support in five main areas: health, skill development, education, network and careers. Focusing on these pillars not only helps athletes achieve success in their athletic careers, but gives them valuable tools for their lives after sport.