McBean: Chaos and change can provide the greatest opportunities
When I was named Team Canada's Chef de Mission for Tokyo 2020, I honestly thought my biggest challenge was going to be to come up with a good team cheer.
(I think I've got one by the way!)
These high performance athletes don't need a motivator; I know they are motivated, but sometimes, when you're so focused on getting your work done, it helps to be reminded that you chose the work you're doing.
I began sending emails to Team Canada athletes, coaches, and support staff in October. At that time, the goal was simply to connect with the athletes, to provide some insight on Olympic preparation and give everyone a sense of being part of a bigger team. Who knew that being part of an even BIGGER team – 37+ million – would become our focus?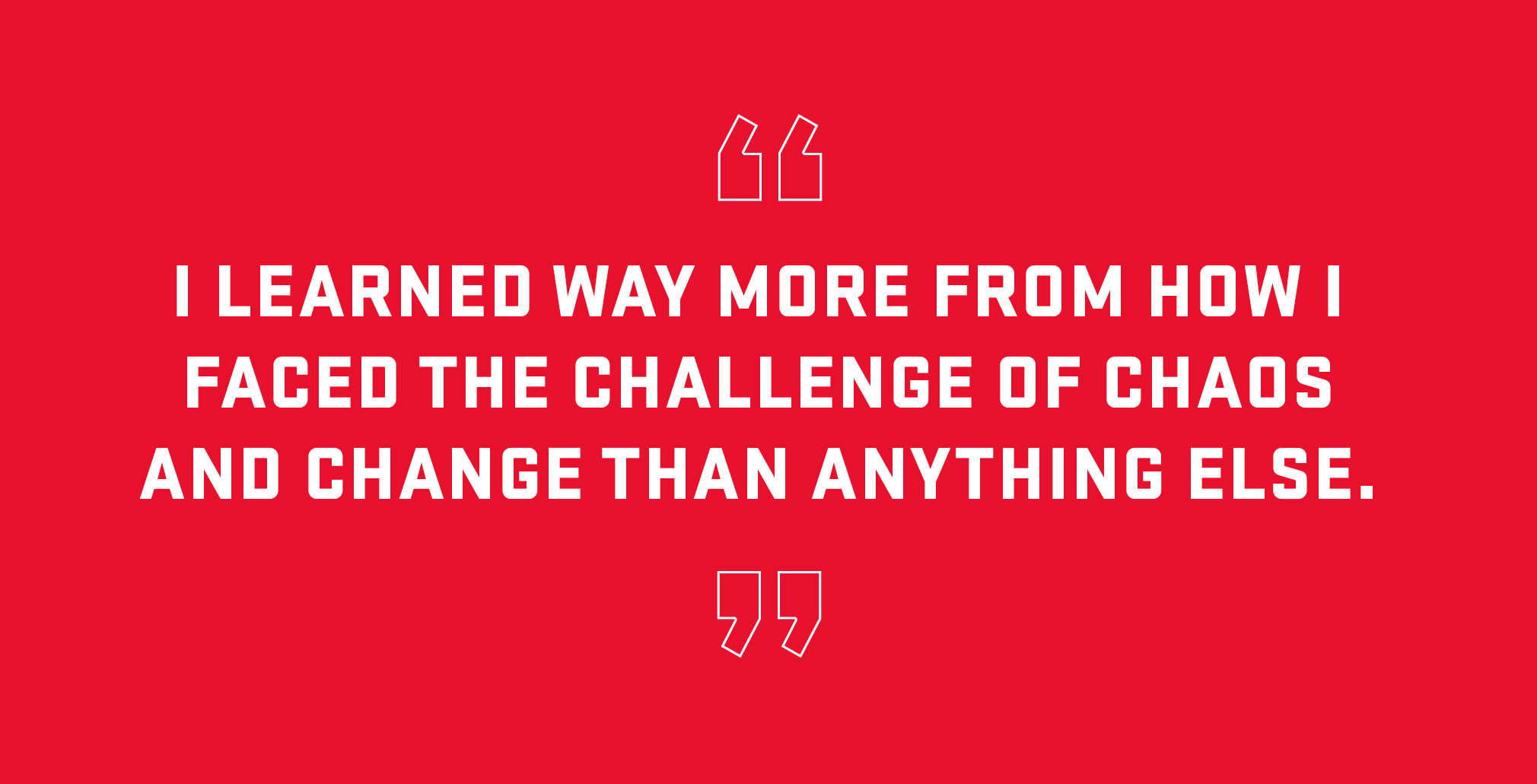 During this pandemic, my messaging has had to change and I'm tapping into a different vein of my competitive past. My rowing career was marked as much by chaos and change as it was by success. I'm proud of my highlight results, and while being introduced as a three-time Olympic champion, a 12-time World and Olympic medallist is accurate, it oversimplifies my journey.
As an athlete, the equipment that I used went from being technically standard to archaic. I raced an Olympic final the day after a bomb tragically went off in Centennial Olympic Park in Atlanta.
I once took a year off and had to climb my way back. I had stepped off a hyper-focused conveyor belt and then had to catch up. No, it's not the same as being told to stay home, but while getting back into high performance shape after a year away isn't easy, it is doable.
And as an athlete, after regaining my world-class speed, I trained for another three years and then, with just 23 days' notice, had my last Olympic opportunity destroyed by a blown disc in my back.
Perhaps it's a cliché, but it's true: I learned way more from how I faced the challenge of chaos and change than anything else, and now, instead of Olympic prep, I'm talking about maintaining focus when the plan you had has gone out the window.
Since February, I've been sharing ideas for managing the frustrations that arise from not training and competing versus the importance of staying home as we flatten the curve of COVID-19 infections. I know it's not just Olympic athletes who have had to put their goals on hold. We all have plans and ambitions. It's so frustrating. And there is a domino effect to it; stalling our 2020 goals complicates our 2021 and beyond goals.
RELATED: Advice from an Olympic champion: Embrace your fears
Last year, when I was first named as Chef de Mission, I shared some of my perspective on Olympic.ca. In that message I wrote "The presence of fear doesn't make us weak; it shows us that we have assigned great value to our goal, that we care. I want us to be comfortable caring more, not less. Capable of doing more, not less." I wasn't talking about our management of the coronavirus pandemic then, but it seems to apply. Things have changed and change is often scary.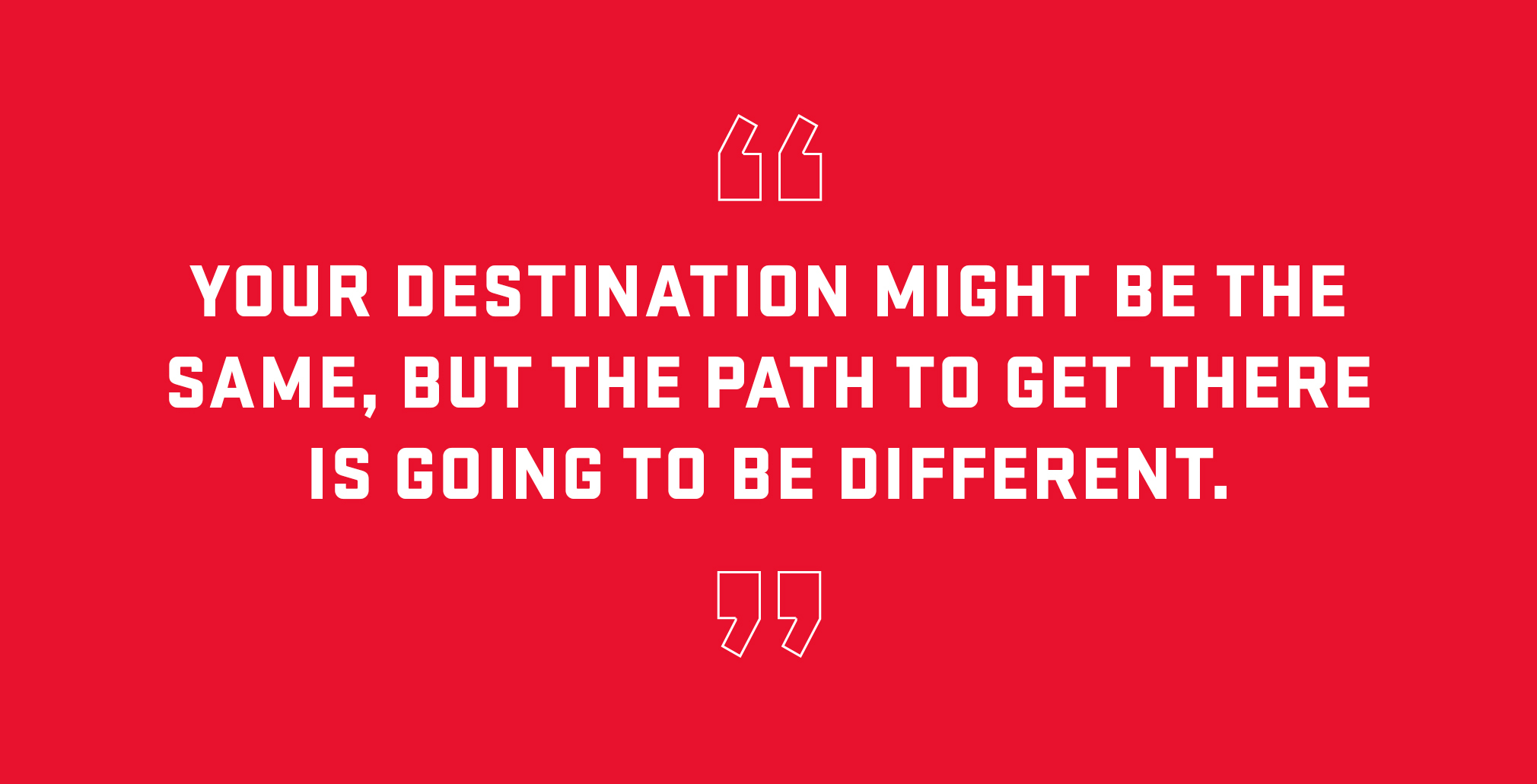 As we impatiently wait for our back-to-life (and back-to-sport) opportunities there are two questions bouncing around our heads:
1) When is this going to get back to normal?
For our own protection, everything has changed; how we work, live, interact, shop, and travel. We have flattened the curve and in many provinces the infection rate is declining or even reversing – but I don't think the normal we knew is coming back. Going forward, things are going to be different. We are going to approach many of our daily routines differently. And that is okay.
In a video conference, astronaut Chris Hadfield spoke to Team Canada about managing uncertainty. As part of his presentation, he talked about letting our old plans go and creating a new plan that fits this new situation.  In this "new plan" we should have a new to-do list, easy and hard items that you can check off. Building our awareness of these checks – I call it our DONE List – gives us positive momentum.
2) How am I going to get where I want to go?
I have said in the past that having a dream is easy. It's any image you have of the thing you want. Turning it into a goal is harder, but is as simple as envisioning a path that bridges the gap between the image of you now and your goal. This is your goal-achieving path, your plan. When you began it was naively simple, maybe three or four connected images, then dozens, and then hundreds.  But you've been acting on your plan, you've been closing the gap… and then the coronavirus.
"Change or be changed." IOC President Thomas Bach said this, originally referring to Agenda 2020 which addresses the IOC's need to be open to new sports and new ways of presenting, communicating, and distributing the Olympic Movement and Olympism. To me, Change or Be Changed seems as accurate an Olympic motto as Faster, Higher, Stronger.
Your destination might be the same, but the path to get there is going to be different. Don't just accept the changes, begin anticipating them.
The resiliency that you have for this will surprise you. Don't worry about your worry. Focus on this day that you're in. Envision your new path. Let it be simple at first, fill it out as things progress and off you go.
Light at the end of the tunnel is only found once you enter the tunnel and begin to move through it.
Marnie McBean is a four-time Olympic medallist in rowing. Three of those medals are gold, the most ever for a Canadian summer Olympian, which she won at Barcelona 1992 and Atlanta 1996 alongside racing partner Kathleen Heddle. McBean will lead Team Canada to Tokyo 2020 as the Chef de Mission.