Photos by Kyle Cooper for Team Canada
This and That: Marathoner Marchant on her comeback, Elle Woods and burgers
Lanni Marchant is no stranger to facing adversity.
So, when the COVID-19 pandemic rocked her world as a high-performance athlete, Marchant simply added it to the list of personal challenges she will conquer.
"That's been my story my entire life," said Marchant. "(My dad) had addiction issues and mental health issues, so I grew up as a kid around that and then I was the first person in my family to go to university and the first person to get a post-graduate education, so yes, it's kind of been my theme for most of my life."
The 36-year old runner and attorney – who is currently living and training in Boulder, Colorado – has accomplished a lot in her career. At Rio 2016 she became the first Canadian woman to compete in the 10,000m and marathon in one Olympic Games.
But there have also been years riddled with injuries and illness. Since 2013, she has battled hip and leg injuries, leading to multiple surgeries. More recently, she fought through kidney infections and pneumonia, resulting in more time spent at the hospital.
What was originally planned to be the road to Tokyo has been more of a road to recovery.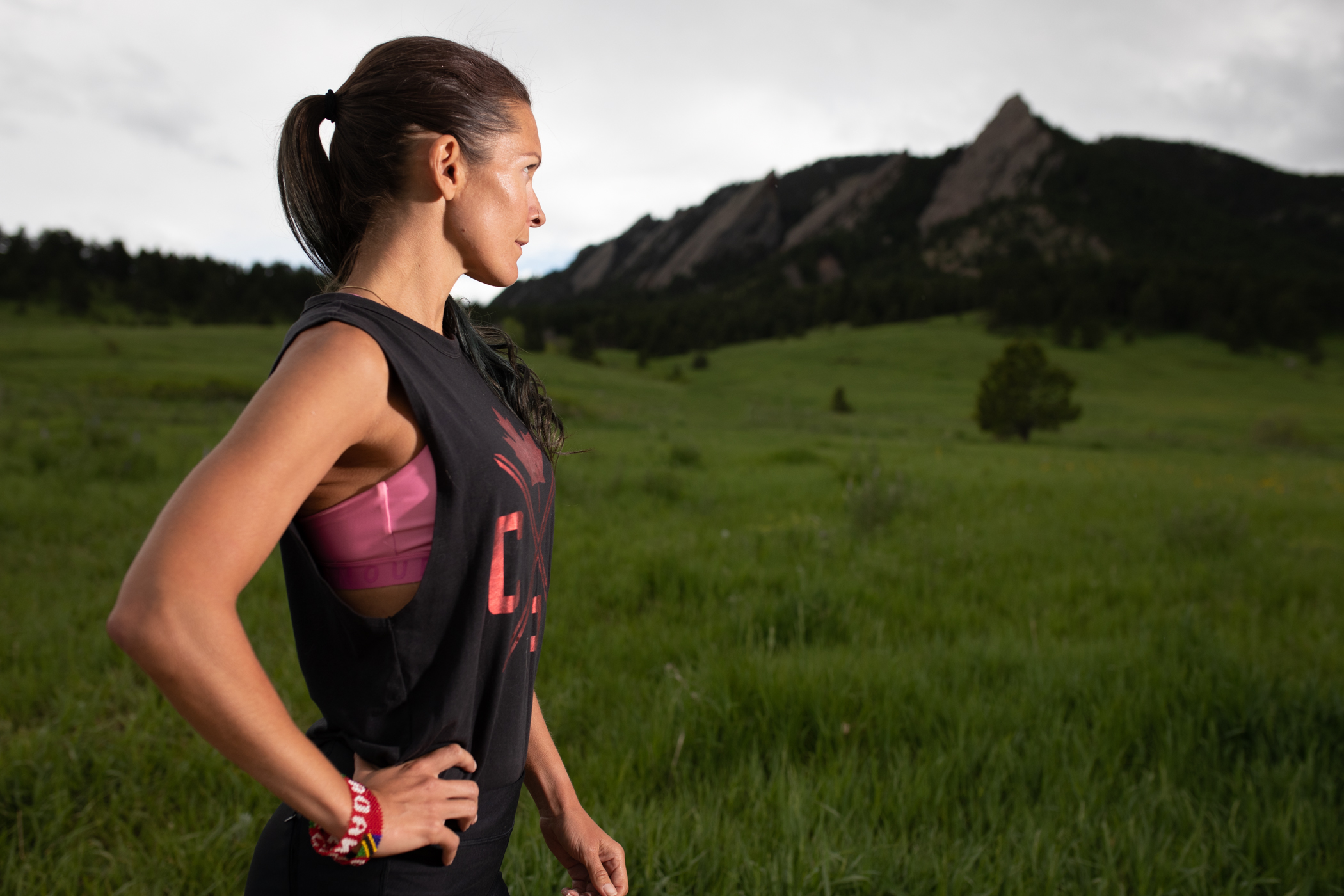 "The last three years have been really difficult but I'm such a better human because of that. Obviously, I would like to forego major surgeries and near-death experiences, but I am very grateful for the hold that has kept me still in my human life.
My athlete life got sidelined quite a bit, but I feel like I'm a much more rounded person and my perspective on things is a lot healthier and a lot better. I don't know if I would trade in and be stuck as the old model of Lanni. I like this model better."
Marchant will soon be an athlete mentor for Team Canada Champion Chats, a nationwide program of the Canadian Olympic Committee, Canadian Paralympic Committee and Classroom Champions. The chats empower millions of Canadian students to embrace and take on challenges, prioritize mental health, and achieve goals.
On Friday May 29, she will join host Tessa Virtue and other Canadian athletes who will speak live to students across Canada about the experiences and lessons that have helped them.
"It just seemed like a really cool concept and again with what I've been through myself the last few years with injuries and health it just seemed like a good fit to try and have positive influence on kids and teach them some of the lessons that I had to learn over the last three years and have a way to give back to the community after receiving so much support during the last Olympics."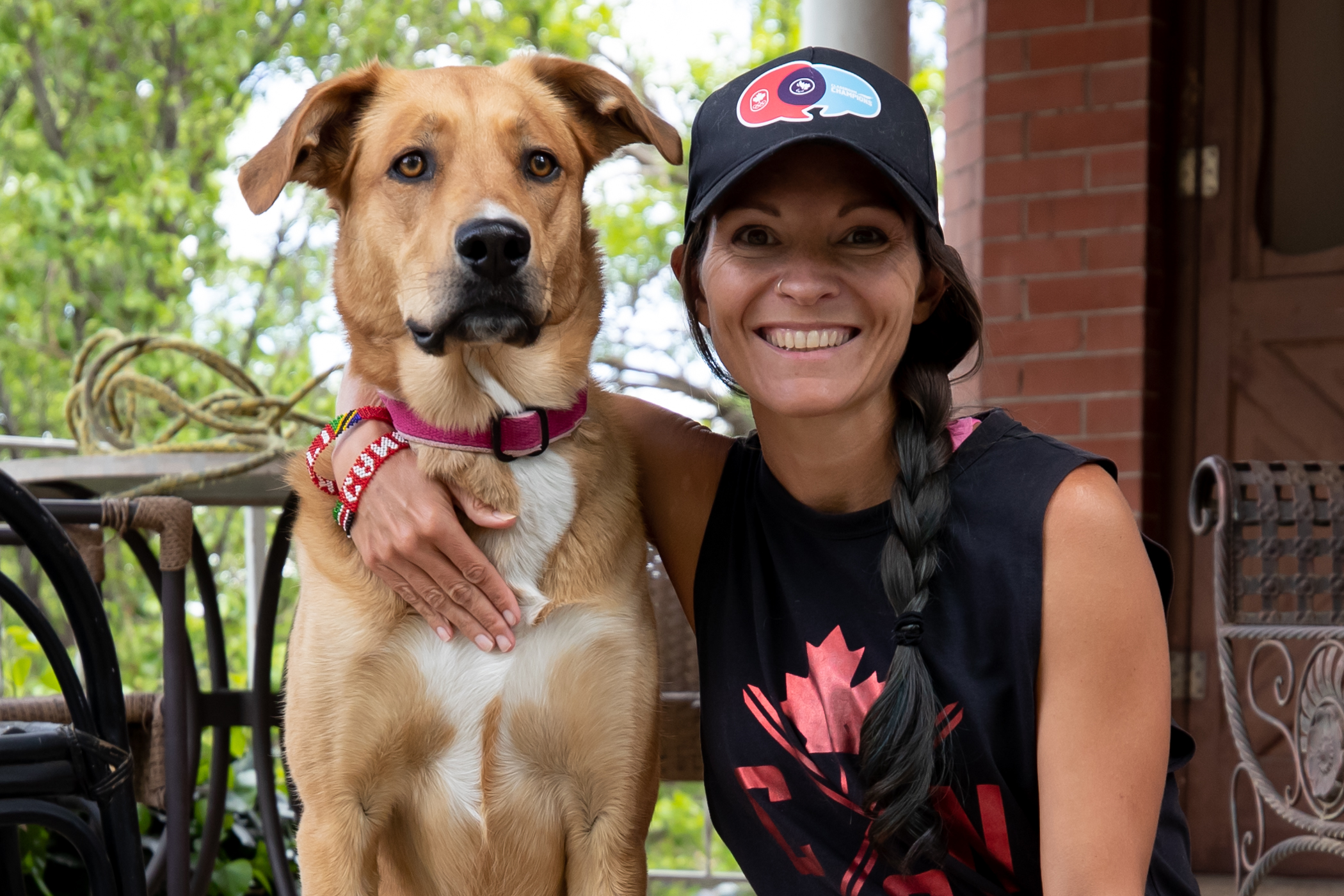 Ahead of the livestreamed Team Canada Champions Chat, Marchant chatted with Team Canada about everything from running towards Tokyo to her furry best friend to burgers:
How did you react when you found out about the postponement of the Olympic Games?
I was really proud actually of Team Canada's decision to forego the Games if it were going to go on as planned… I worked really hard the last couple of years to overcome obstacles, but it was the right decision and once the IOC announced the postponement everyone breathed a collective sigh of relief.
For me, because of the last three years of illness, injuries and multiple surgeries, I didn't take the blow as badly as some other people because I basically got in shape to have surgery. That was the main goal, to be fit for surgery so now I'm kind of like 'alright, I'll just be fit for next year now.'… I'm playing it by ear and trying to stay fit so that when the world does open up I'm ready to go versus sitting around and drinking beer all day and realizing, 'uh oh, you're not in shape at all (laughs).'
Can you tell me about your dog Elle? 
(Laughs) Her name is Elle after Elle Woods [from the movie Legally Blonde] which was also my nickname in law school because my first name starts with an 'L.' I was the girl that would show up to class with one notebook and a bunch of different coloured pens because I would remember my notes better if I knew what colour pen I used.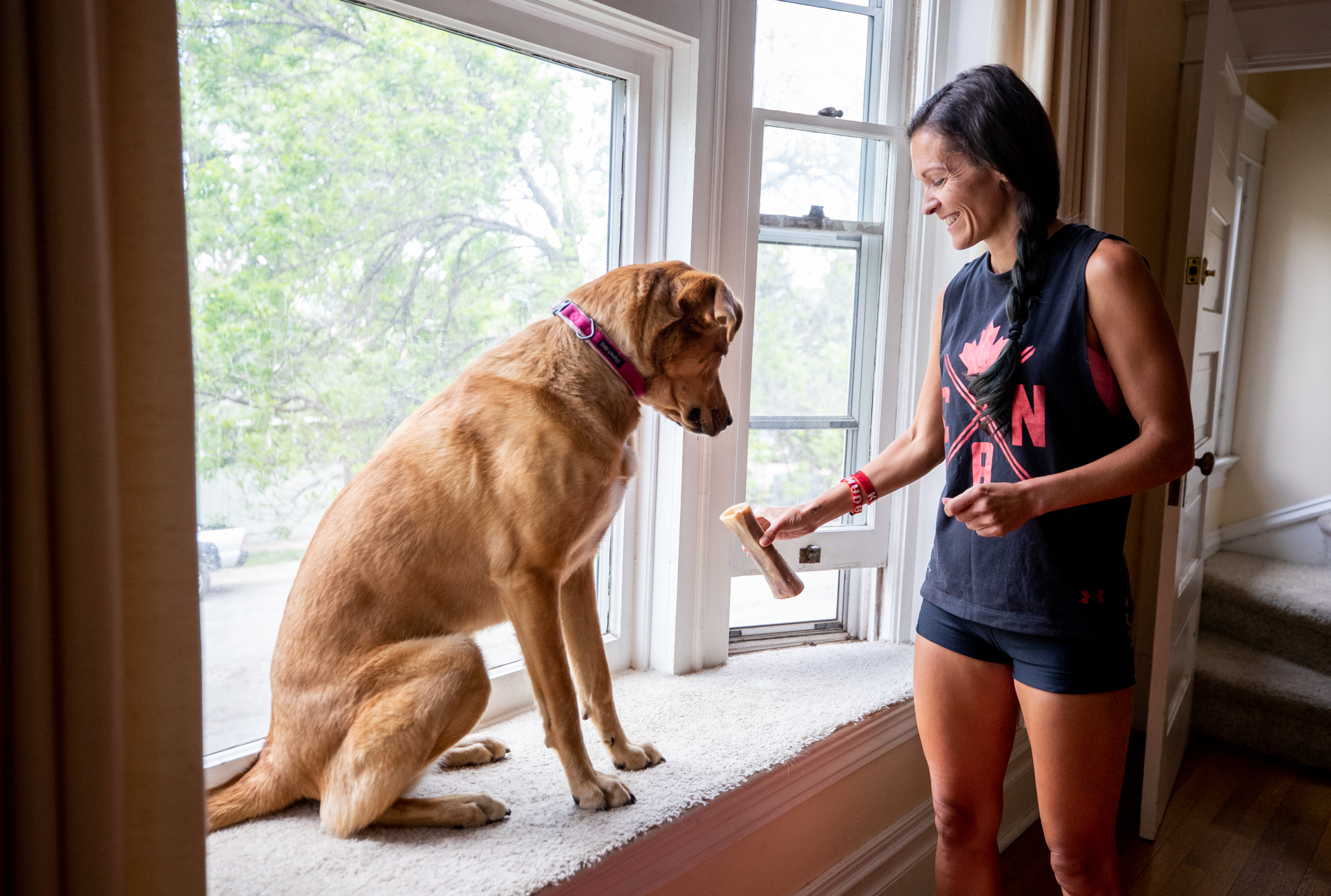 I'm assuming she has been a great companion for you, especially in Colorado.
She's been great to have. It was one of the least thought-out decisions I made in my life but definitely the best decision… I think during quarantine I would have lost my mind by now if I didn't have her to talk to. You don't realize how much you talk to your pet (laughs). 'Do you want to go for a walk? Let's go for a walk!' and I'm like why am I talking to you, you don't know the difference.
There's an Audrey Hepburn quote that says "People, even more than things, have to be restored, renewed, revived, reclaimed, and redeemed; never throw out anyone." And that's kind of what I felt with the rescue animals. They might not have been right for someone's home, but they will be right for someone else's. In the last three years with injuries and illness I was always hopeful that people wouldn't write me off and turn me away, so I felt like I needed to do my part and rescue some creature out there.
Do you feel that you are in a position now to train at an Olympic level for a shot at Tokyo?
I was but we backed off in mid-April when we realized that this COVID thing was going to last for a minute. We wanted to take advantage of the fact that for the first time in three years I am healthy to train hard, so we are kind of doing three or four weeks of really solid training and a week to ten days of doing what I want.
I don't have a solid base that I once had where I could just close my eyes and go run a marathon because it was a lot easier (laughs). So we are trying to be cognizant of that and making sure we keep the training level high enough that I can build and take an extra year but not do so much, especially because body work clinics and physio clinics have been closed, making sure I don't do anything too aggressive and sidelining myself again just on pure stupidity.
Canada has nominated one athlete (Dayna Pidhoresky) for the Tokyo 2020 women's marathon, which leaves two spots up for grabs and three women already with the entry standard. How does that affect your motivation or approach to the challenge ahead?
I think it will really mean a lot more knowing that there is so much depth in Canada. Even if I didn't have the last three years of continuous downfalling, this would be a really hard team to make… It was great being one of the women at the top, but it took a lot of pressure being up there, so I like that I have these fantastic women to look up to now and chase. Being in my thirties, it's also very helpful that a few of them are still a few years older than me so it gives me some excitement and enthusiasm knowing that I didn't miss and age out of sport.
What are you looking forward to most in Tokyo? What is your favourite thing to do?
The food. You can just get sushi everywhere (laughs). And the people. Everything is just so clean and everyone is so polite and welcoming and excited to watch athletics happen. Japan is one of the biggest places for marathoning so it's a really cool place to be.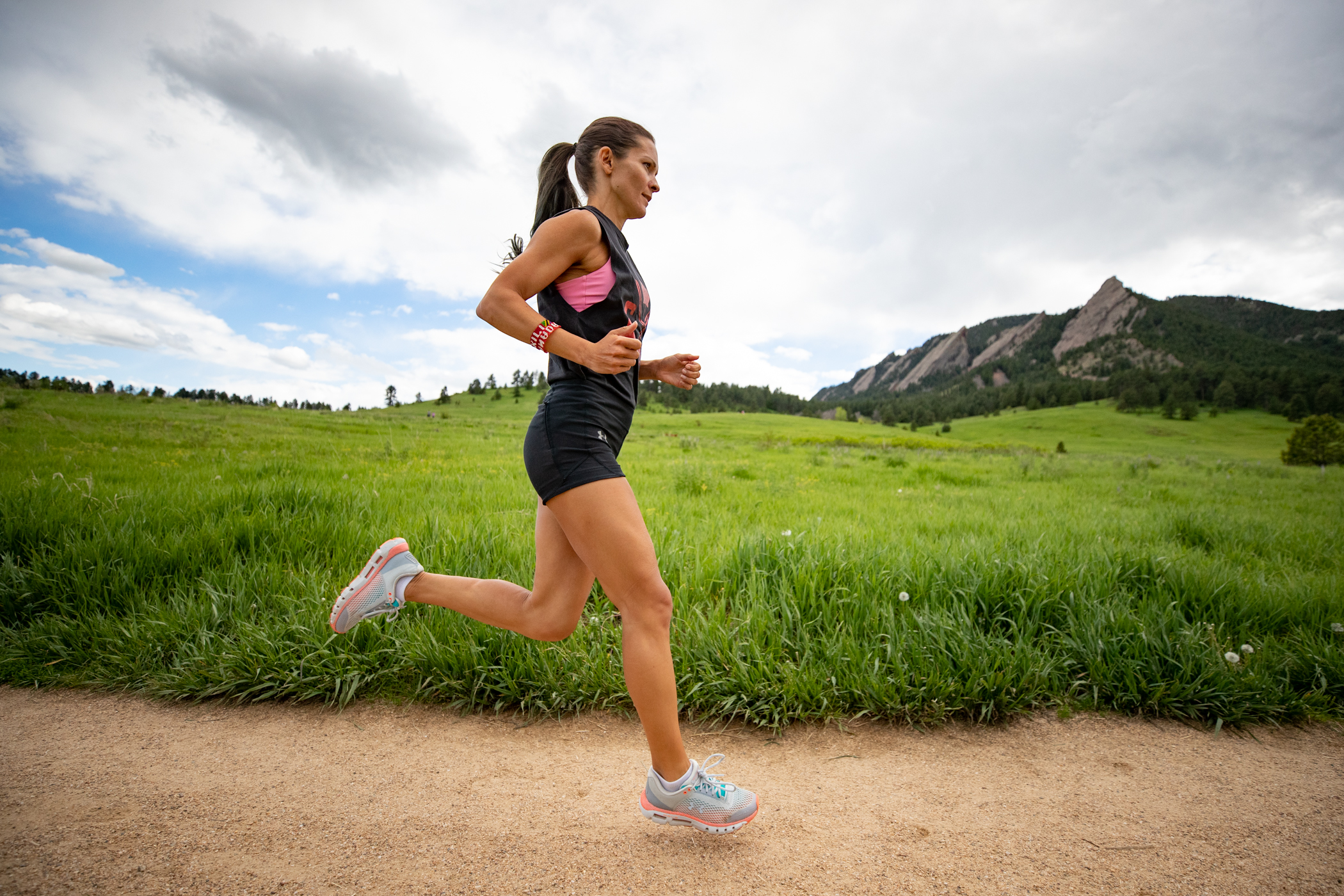 Are there similarities between an Olympic marathon runner and a lawyer? 
You have to be very tenacious in both fields (laughs). For lawyering, it's a long game; to prepare for a case it's a lot of leg work and a lot of prep work. It takes patience, building, learning and understanding and that's exactly what marathoning is – 100% they are the same thing.
Many people have started to run a lot more during the pandemic. What advice can you give to beginners?
Less is more. You don't need to jump off your couch and run for an hour. Start with walk running. There is no shame in that. I still do it on days that I'm super tired. You're making a decision to do it because it's something you want to do and just make sure you keep it fun and you will understand the excitement with running, regardless of what level you are at, the more consistently you do it, the better you do get at it and you see these huge gains in short times. I call it the two-week hump. If you stick to it and you run more than you don't in two weeks, it gets exponentially easier after that two-week mark.
Running a marathon means a lot of time alone and self-isolation is something we are all experiencing right now. Has your experience as a runner helped you self-isolate?
Yes. Most of my distance running friends and I have joked that our lives haven't really changed all that much during quarantine (laughs). In my day to day I don't really notice it other than no sports to watch on TV and that I have to wear a mask when I go to grocery stores but I think being in an individual sport as opposed to a team sport like basketball or hockey, has kind of made this period less traumatic than I imagine it could be for some of our other athletes who are used to seeing their teammates everyday.
You are a self-proclaimed burger connoisseur, what makes a good burger?
It needs to be one of those ones that gets messy and difficult to eat and you have grease dripping down your elbows. To me that's a good burger. Some people like them more plain or some like crazy toppings. I can get behind both sides but it needs to be good, juicy and messy. There shouldn't be a polite way to eat that burger. That's what makes a good burger.
What does 'We Are All Team Canada' mean to you?
We are all part of one great community. Whether you are an athlete or you know an athlete, we are a nation of one and we are all Canadian. It doesn't matter where you are in the world there's a sense of unity and pride that comes with that and especially during this pandemic, people have been really reminded of that.