(AP Photo//Michel Euler)
What is an Olympic test event? 
"Practice makes perfect" isn't only a mantra for athletes when it comes to the Olympics, but also for organizers. This is why organizing committees hold Olympic test events.
Olympic test events offer organizers the opportunity to test out sporting, medical, logistical, and technological systems that will be in place for upcoming Olympic Games. It's a dress rehearsal, of sorts, for the big show.
Test events are also important for athletes preparing for the Games. They have a chance to get used to a competition venue or course, including possible weather conditions, altitude, elevation profile, and more. These events also provide athletes the opportunity to scope out some of their international competitors that they're likely to face off with at the Games.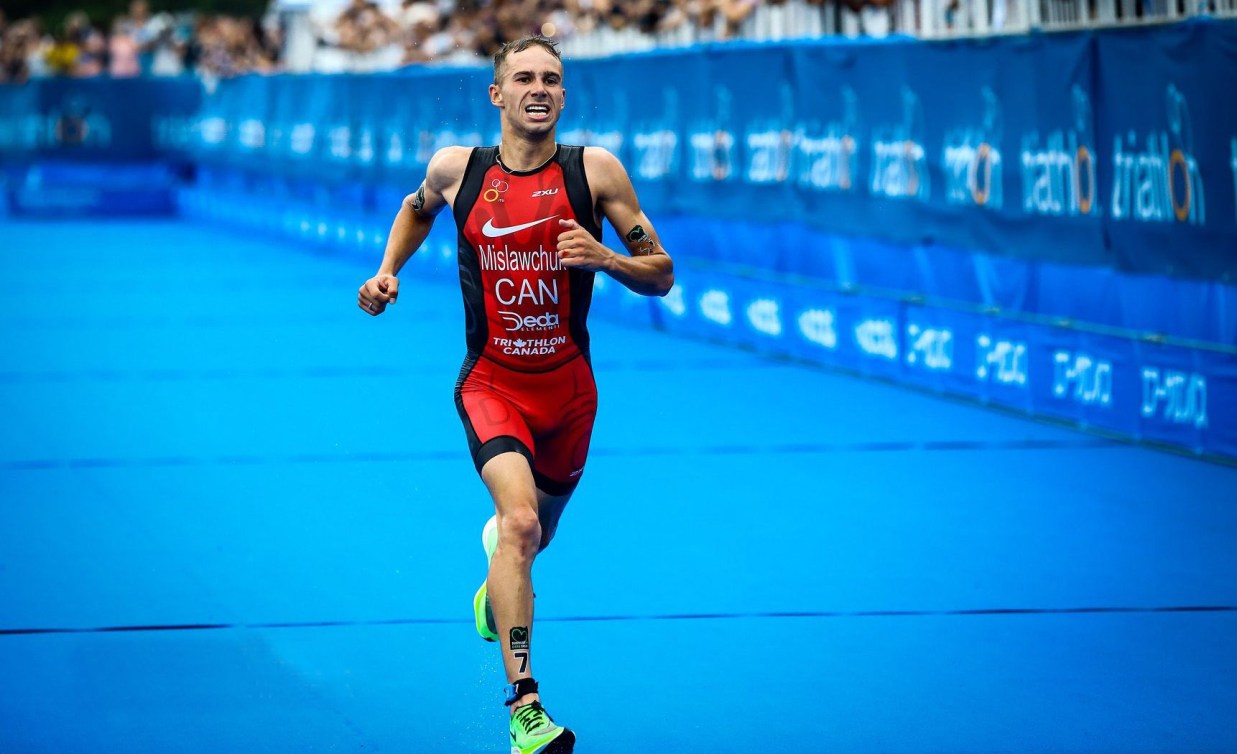 While test events are not exact replicas of the Olympic day-of, they do ensure the general readiness of the venue and staff and allow for the identification of any issues that may require adaptation prior to the Games.
Paris 2024's Chief Operating Officer, Edouard Donnelly, sees the test events as most crucial for those who will be working at the Games: "The idea is to train the teams because we cannot fail at the Games, so we need to train a lot, we need to test all the decision-making processes and all operational decisions."
After all, when the world's eyes are on the Olympics, no one wants to make a mistake, let alone a preventable one.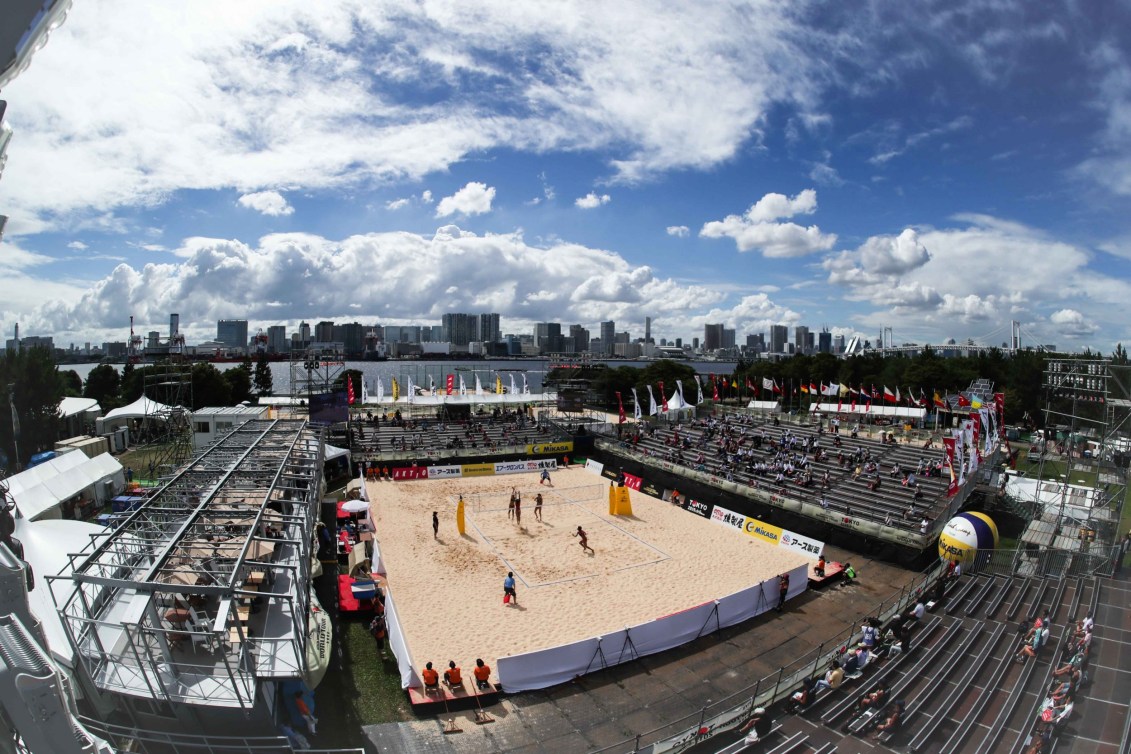 There will be three different types of test events leading into Paris 2024.
The first type of test events are those operated by Paris 2024 for the purpose of identifying issues for future Olympic Games competition layout, venue, or human processes.
The second type of test events are those operated by International or National Federations. Though they are carried out by an entity other than the Paris 2024 organizing committee, they have the consistent purpose of identifying necessary changes for Olympic competition.
The third type of test events are purely operational ones. These are organized by Paris 2024, but will have limited accessibility to the broader public and will take place mostly behind closed doors with a limited number of invited athletes. This type of test event will take place at some of Paris 2024's most historic venues, such as the Grand Palais, Versailles, and Roland-Garros.
The first test event for Paris 2024 is taking place July 9-16, 2023, with sailors checking out the wind conditions and course off the coast of Marseille, while organizers test out adjudication, medical, and other technological systems. Seven Canadians are taking part, including Tokyo Olympians Justin Barnes, William Jones, Mariah Millen, Alexandra ten Hove, and Sarah Douglas.
The final test event for Paris 2024 will take place in June 2024 in the month just prior to the opening of the Games.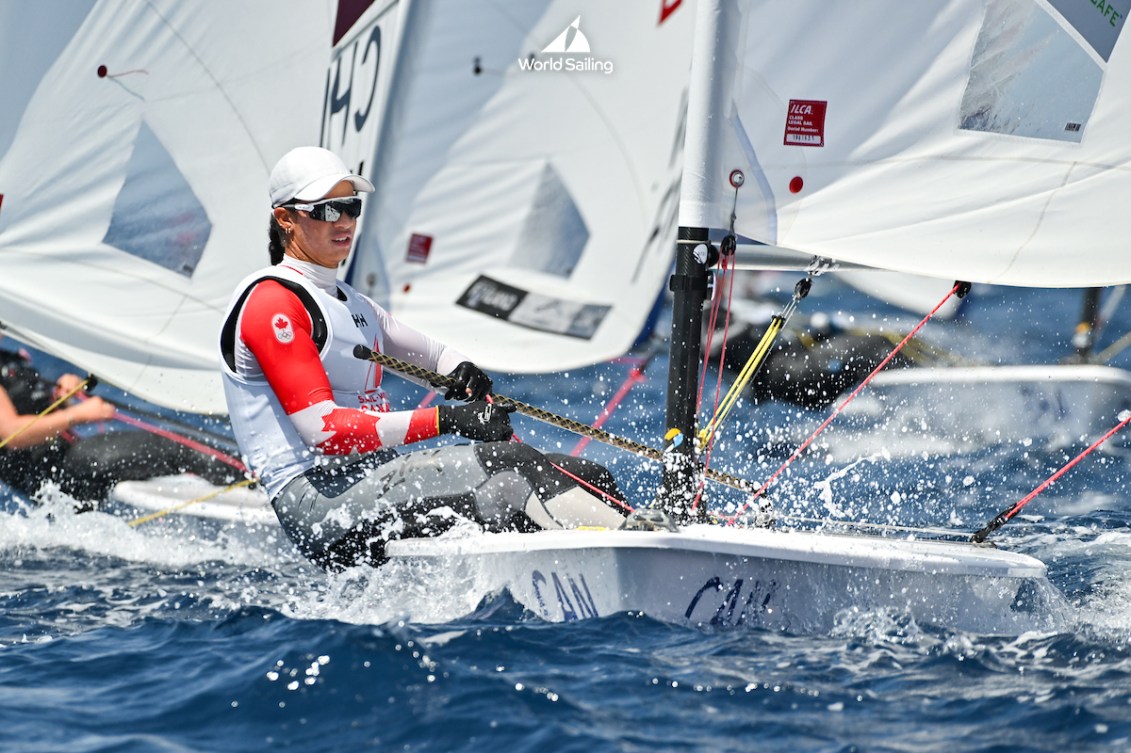 Here is the list of Paris 2024 test events, divided into those three categories:
Test events operated by Paris 2024:
International sailing competition, Marseille: July 9-16, 2023
International triathlon competition, Paris: August 17-20, 2023
International mountain bike competition, Élancourt Hill: September 24, 2023
Field hockey competition, Yves du Manoir Stadium, Colombes : May 4-5, 2024
Test events operated by International/National Federations:
French Youth Championships, Golf National, Saint-Quentin-en-Yvelines: July 26-27, 2023
World Rowing Junior Championships, Vaires-sur-Marne Nautical Stadium: August 2-6, 2023
World Aquatics Open Water Swimming World Cup 2023: August 5-6, 2023
WSL Tahiti Pro, Teahupo'o, Tahiti: August 11-20, 2023
World Archery World Cup, Invalides, Paris: August 19-20, 2023
ICF Canoe Sprint and Para Canoe Sprint World Cup, Vaires-sur-Marne Nautical Stadium: August 30 – September 1, 2023
ICF Canoe Slalom World Cup Final, Vaires-sur-Marne Nautical Stadium: October 5-8, 2023
Shooting Test Event, National Shooting Centre, Châteauroux: April 8–14, 2024
Artistic Swimming, Diving, Water Polo Test Event, Olympic Aquatics Centre: April 29 – May 8, 2024
Operational tests:
Site Test, Roland-Garros Stadium, Paris: July 2023
Table Tennis, Handball, Weightlifting Test Events, South Paris Arena 4 and 6, Paris: August 2023
Fencing and Taekwondo Test Events, Grand Palais, Paris: August 2023
Site Test, La Concorde, Paris: August 2023
Archery Test Event, Invalides, Paris: August 19, 2023
Equestrian Test Event, Château de Versailles: August 2023
Judo and Wrestling Test Events, Champs de Mars Arena, Paris: August – September 2023
Site Test, Bercy Arena, Paris: September 2023
Rhythmic Gymnastics Test Event, Port de La Chapelle Arena, Paris: March 2024
BMX Racing Test Event, Saint-Quentin-en-Yvelines National Velodrome: April 2024
Modern Pentathlon Test Event, Château de Versailles: May 2024
Sport Climbing Test Event, Le Bourget: June 24, 2024
Swimming and Water Polo Test Events, Paris La Défense Arena, Nanterre: June, 2024
Athletics Test Event, Stade de France, Saint Denis: June 2024