Indigenous History Resource Page
The Canadian Olympic Committee (COC) is founded on the values and ideals of access, equity and sport for all – we recognize and celebrate our unique heritage, diverse culture and contributions made by everyone, and that includes the Indigenous peoples.
Organizations Supporting Indigenous Peoples
To discover whose territory you are on, how to pronounce a Nation's name, and watch samples of territorial land acknowledgements please visiting www.whose.land/en or native-land.ca.
Team Canada National Indigenous Peoples Day Resources – The Canadian Olympic Committee (COC) is founded on the values and ideals of access, equity and sport for all – we recognize and celebrate our unique heritage, diverse culture and contributions made by everyone, and that includes the Indigenous peoples. This website gives an explanation of National Indigenous Peoples Day, tells the stories of several Team Canada athletes who are proud members of Indigenous communities, and resources for supporting Indigenous communities.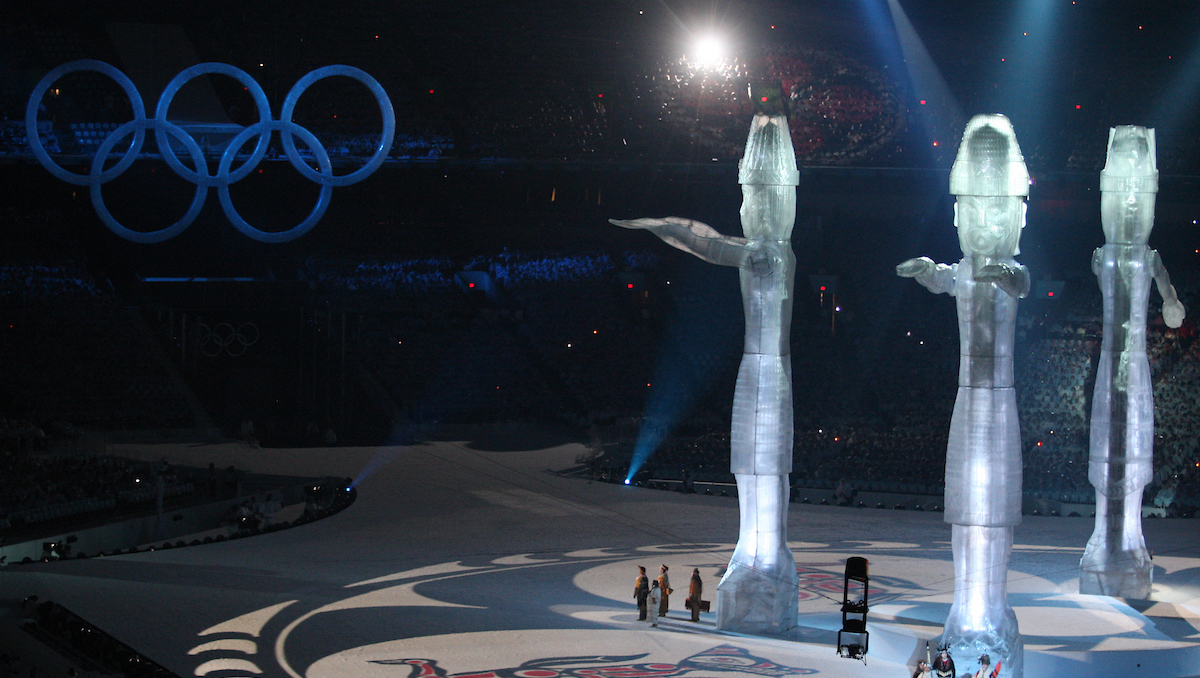 Assembly of the First Nations – The Assembly of First Nations (AFN) is a national advocacy organization that works to advance the collective aspirations of First Nations individuals and communities across Canada which includes more than 900,000 people living in more than 600 First Nation communities in cities and towns across the country.
Inuit Tapiriit Kanatami – The National Representational Organization Protecting and Advancing the Rights and Interests of Inuit in Canada. They are the National Voice Of 65,000 Inuit In Canada. Most Inuit live in 51 communities spread across the Inuvialuit Settlement Region (Northwest Territories), Nunavut, Nunavik (Northern Quebec), and Nunatsiavut (Northern Labrador). This vast region is called Inuit Nunangat. It encompasses 40% of Canada's land area and 72% of its coastline.
Métis National Council – The advent of the fur trade in the historic Northwest during the 18th century was accompanied by a growing number of children from Indigenous women and European fur traders. As this population established distinct communities separate from those of Indigenous and Europeans and married among themselves, a new Indigenous people emerged – the Métis people – with their own unique culture, traditions, language (Michif), way of life, collective consciousness, and nationhood. This website gives the rich history and is the voice of the Métis Nation governments.
Ashukan (French training) – Ashukan is a training platform named after the Anishinaabemowin word for a "bridge" between shores.
Ashukan creates these bridges between people and organizations through education about Indigenous Peoples and history.
Mikana (French education) – Mikana is an Indigenous non-profit organization whose mission is to work towards social change by educating different audiences on the realities and perspectives of Indigenous peoples.
National Centre for Truth and Reconciliation – The National Centre for Truth and Reconciliation (NCTR) is a place of learning and dialogue where the truths of Residential School Survivors, families and communities are honoured and kept safe for future generations.
The NCTR was gifted the spirit name bezhig miigwan which, in Anishinaabemowin, the language of the Anishinaabe people, means "one feather." The name's a reminder that every Survivor needs to be shown the same respect and attention that an eagle feather deserves. The name also teaches us that we are vital to the work of reconciliation.
The NCTR is located on original lands of Anishinaabeg, Cree, Oji-Cree, Dakota, and Dene peoples, and on the homeland of the Métis Nation.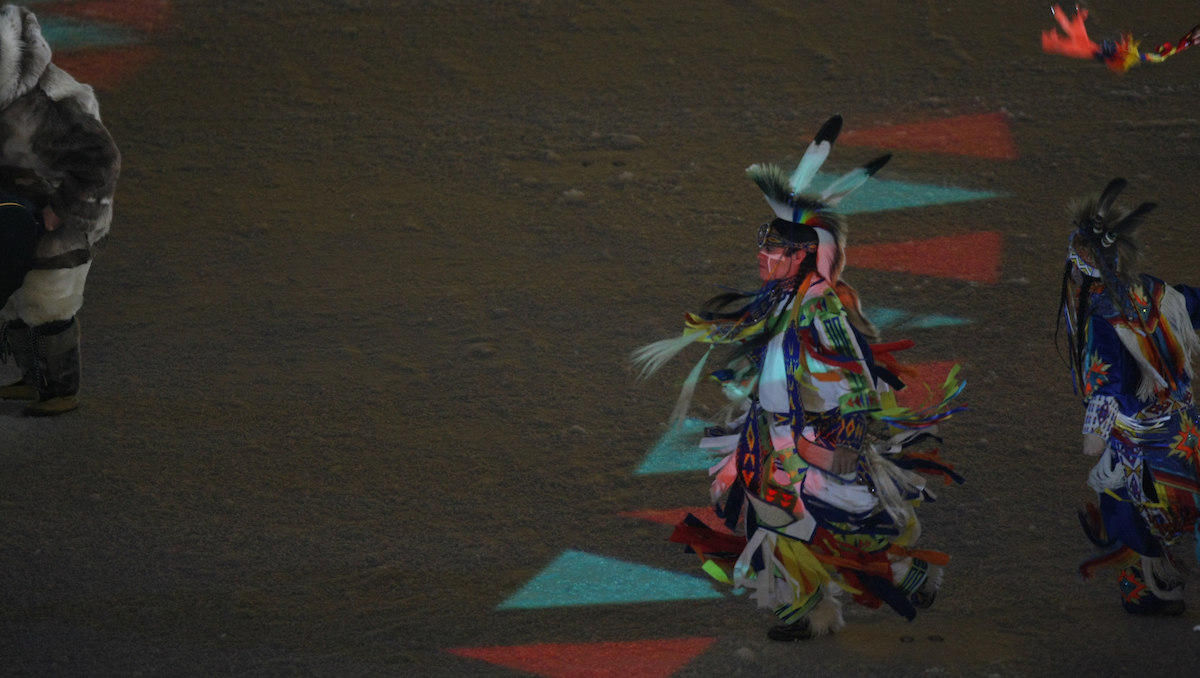 Indigenous People and Sport in Canada
Working under the leadership of Líl̓wat, xʷməθkʷəy̓əm (Musqueam), Sḵwx̱wú7mesh (Squamish), and səlilwətaɬ (Tsleil-Waututh) Nations, the 2030 Feasibility Team, including members of the COC, explored the possibility of hosting the 2030 Olympic and Paralympic Winter Games in British Columbia. While there was disappointment to hear that the Government of British Columbia declined to support the Indigenous-led efforts, we continue to believe in this unprecedented Indigenous-led process, and in the power of sport to transform Canada.
We are committed to continuing to bring all partners together to talk about the vision for sport in their communities, and the lasting impact we can have by working together. We believe that the work done to date and the lessons learned throughout this process can and should set the context for future initiatives in British Columbia and across the country.
To find out more about this amazing Indigenous-led bid please visit: https://www.gamesengagement.ca/learn-more
Indigenous sport in Canada has a parallel sport structure, similar to National Sport Organizations and Provincial Sport Organizations.
Aboriginal Sport Circle – The Aboriginal Sport Circle (ASC) is Canada's national voice for Aboriginal sport, physical activity and recreation bringing together the interests of First Nations, Inuit & Métis peoples.
The ASC is a collective of Provincial/Territorial Aboriginal Sport Bodies (PTASBs) who guide the direction and establish its national priorities. Find them on Instagram HERE
Provincial/Territorial Sport Bodies (PTSB) – Find your Provincial/Territorial Idigenous Provincial/Territorial Sporting Bodies.
Aboriginal Coaching Program (ACP) – Originally founded to provide culturally relevant professional development for coaches of First Nation, Métis or Inuit descent, the ACP now also provides critical training and tools for non-Indigenous coaches working within Indigenous communities or with Indigenous participants.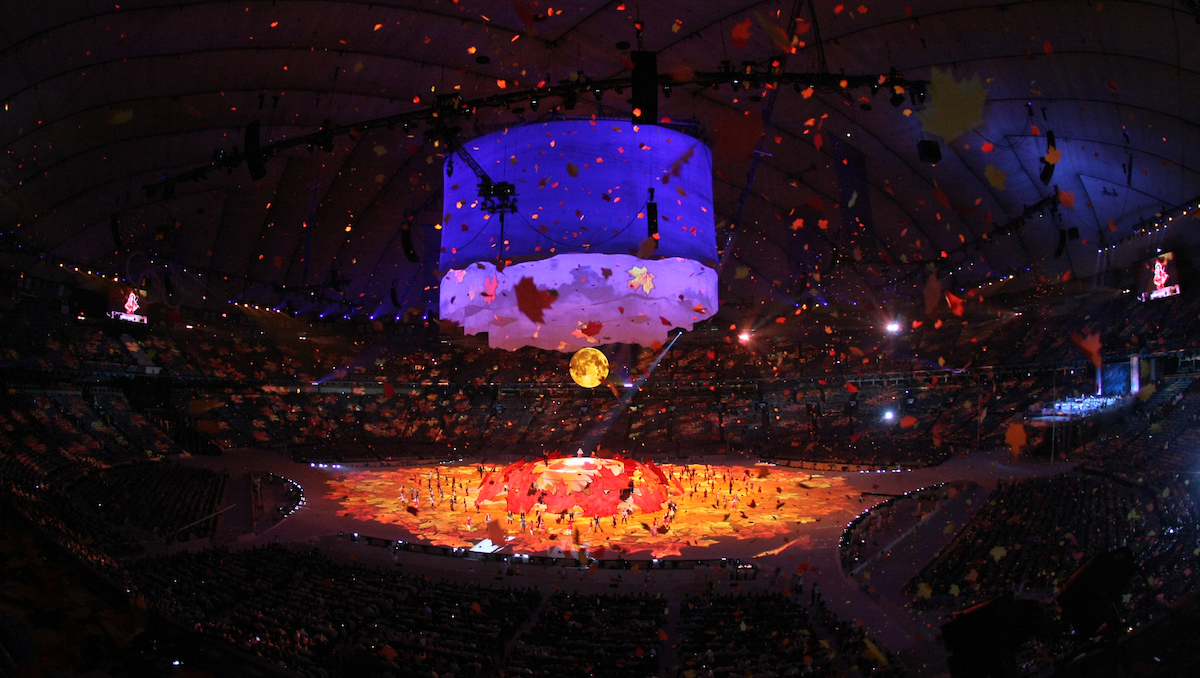 The Aboriginal Coaching Program is built around a cultural platform meant to engage coaches and empower them to make a positive, long-lasting impact in their roles and in their communities.
The ACP is made up of 4 key components:
Aboriginal Coaching Modules (ACM) – A training curriculum for Indigenous and non-Indigenous coaches that reflects unique Indigenous approaches, culture, values, and lifestyles.
ACM Learning Facilitator Training (ACMLFT) – Multi-step training program for First Nations, Metis and Inuit peoples interested in becoming accredited Learning Facilitators who can lead ACMs.
Aboriginal Apprentice Coach Program (AACP) – A professional development program for First Nation, Metis and Inuit coaches.
National Aboriginal Coaching Awards – An annual event providing recognition for First Nation, Metis and Inuit coaches.
Indigenous Sports
Indigenous Sports are unique and challenging, highlighting an athlete's endurance and athletic strength. Here are some examples:
Knuck Hop – Knuckle hop is an Arctic sport where competitors bounce across the floor as far as they can on only their knuckles and toes. The world record has been held since the 1980s at 191 feet.
Two Foot High Kick – Take off from both feet, kick the target with both feet, land on both feet. Seems simple – the world record is 2.9 meters!
Lacrosse – Lacrosse has been played for over 500 years by First Nations people across Canada. Each nation had their own version of the sport, but they all played it to thank the Great Spirit.
North American Indigenous Summer Games 2023 (FR/EN) – The 10th North American Indigenous Games will host competitions in 16 sports within 21 venues across Kjipuktuk (Halifax), Dartmouth and Millbrook First Nation.
The North American Indigenous Games (NAIG) 2023 will bring together more than 5,000 athletes, coaches and team staff from 756+ Indigenous Nations celebrating, sharing and reconnecting through sport and culture with the help of 3,000 volunteers.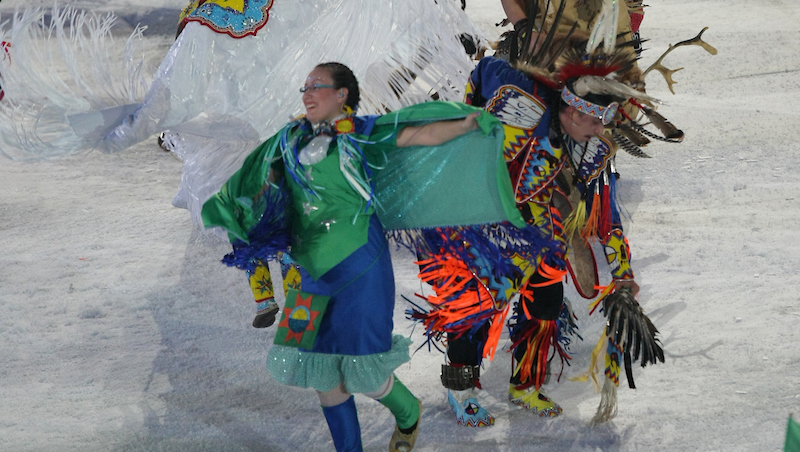 Canadian Olympic Athletes
Team Canada celebrates Indigenous Olympians
Brigette Lacquette is the first First Nations hockey player to be named to Canada's National Women's Team. Lacquette first joined the National Women's U18 Team in August 2008. She went on to win silver and gold at the 2009 and 2010 IIHF U18 Women's World Championships. Her mother hails from the Cote First Nation in Saskatchewan while her father is Métis, making her a role model for many young Indigenous athletes
Kenneth Moore was a Canadian ice hockey player who participated in the Lake Placid Olympic Winter Games in 1932. Moore and his teammates from the Winnipeg Hockey Club were Canada's only athletes during the Games to reach the top of the podium.
The right winger was a member of the Peepeekisis First Nation in Saskatchewan and is Canada's first Indigenous Olympic gold medallist. His accomplishment was not widely recognized until after his passing in 1982 when family members discovered old artifacts in boxes, including his Olympic gold medal.
Carolyn Darbyshire-McRorie is of Métis heritage and began curling at the young age of 11. She went on to win a silver medal at the 2010 Olympic Winter Games as the second for the rink skipped by Cheryl Bernard.
Liam Gill started snowboarding at the age of 4 and was just 18 when he made his Olympic debut at Beijing 2022 as Canada's lone competitor in the men's snowboard halfpipe event. He represented Canada in all three freestyle snowboard disciplines (halfpipe, big air, slopestyle) at the 2020 Winter Youth Olympic Games in Lausanne.
Gill is a proud descendant of a long line of Dene people from the Northwest Territories and represents the Dehcho Dene as a member of the Liidlii Kue First Nation. Following his Olympic appearance, Gill returned to the Northwest Territories for the first time since he was an infant to practice and ride with some young athletes from the region.
Mary Spencer is three-time world champion and five-time Pan American champion. She made her Olympic debut at London 2012 where women's boxing also made its Olympic debut. Heading into those Games, she became a spokesperson for CoverGirl, a unique opportunity for a boxer and Indigenous athlete.
A proud Ojibway athlete from the Cape Croker First Nation, she has contributed to Motivate Canada's GEN 7 role model initiative. In 2019, she received the Randy Starkman Award during the Canadian Olympic Hall of Fame induction ceremony to honour her work with Indigenous youth in northern Ontario.
Shirley Firth and Sharon Firth are twins from Gwich'in First Nation, and members of Team Canada's first Olympic women's cross-country skiing team.
They were among the first Indigenous athletes to represent Canada at the Olympic Games and are still the only female Canadian skiers to compete in four consecutive Winter Games, which included Sapporo 1972, Innsbruck 1976, Lake Placid 1980, and Sarajevo 1984.
Shirley and Sharon Firth developed a natural skill for the sport through a skiing program for Indigenous youth in the Northwest Territories called Territorial Experimental Ski Training Program (TEST). The program was intended to motivate while building leadership and skiing skills. After their retirement, they dedicated their time to various youth programs with the same initiatives in the Northwest Territories.
Check out more amazing Indigenous Athletes here: https://olympic.ca/2019/06/21/team-canada-celebrates-indigenous-day/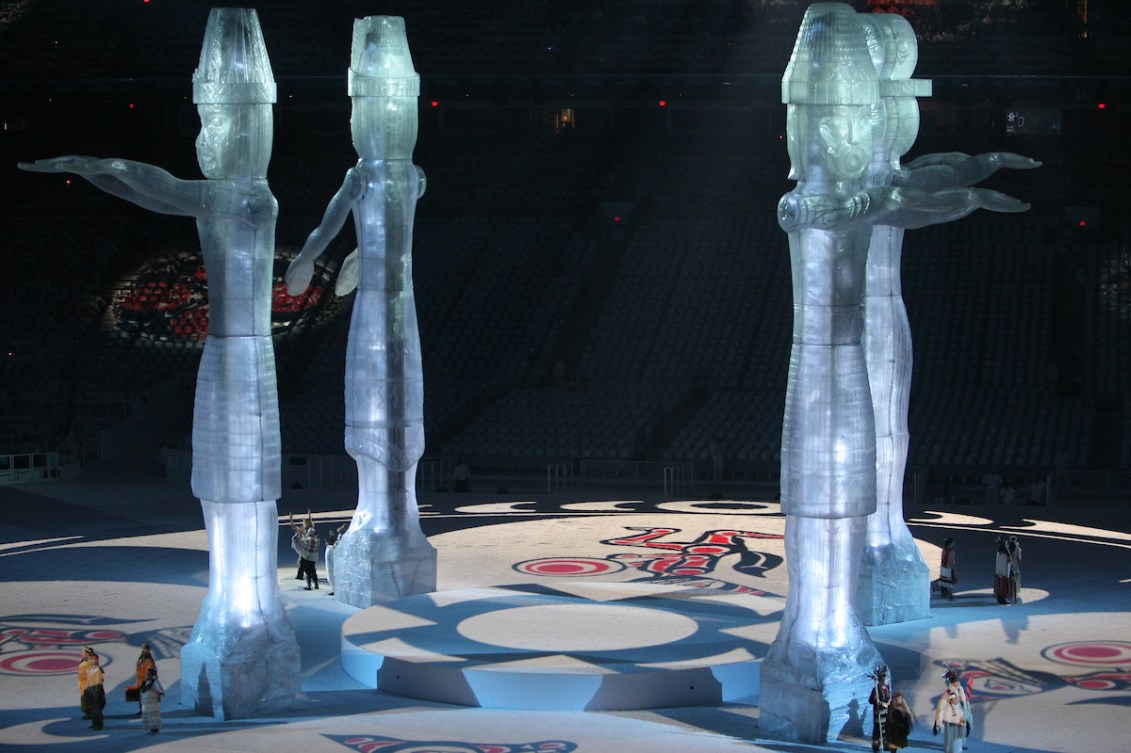 Training
Indigenous Legacies Through Sport – series (Canadian Olympic School Program)
In honour of Truth and Reconciliation Week, 2022, the Canadian Olympic School Program featured the stories of two distinct Indigenous Team Canada athletes, Jesse Cockney and Jillian Weir. Through their personal growth and achievements, they have brought Indigenous voices to the forefront.
Students will explore the themes of gratitude and inclusion, making links between their world, curriculum and stories i.e. Jesse Cockney, Jillian Weir
Scholarships
Helen Betty Osborne Memorial Fund – Recognizes Indigenous students who are making a difference in eliminating the barriers of racism, sexism, violence, and indifference in society. The scholarship fund was established to honour her memory and provide financial support to Indigenous students. The fund is one of hundreds of scholarship funds managed by The Winnipeg Foundation.
Malcolm & Catherine Dewar Truth and Reconciliation Fellowship – Malcolm and Catherine Dewar established a fund at the University of Manitoba to reward the academic achievements of graduate students pursuing research in the area of Truth and Reconciliation in the Faculty of Graduate Studies at the University of Manitoba. Each year, beginning in 2020-2021 and continuing until funds are depleted, one scholarship of $8,000.
Education
Indigenous Community Research Partnerships
Training Resources – Indigenous Community Research Partnerships (ICRP) is an online open education training resource. It is designed to assist researchers who are new to research in partnerships with Inuit, Métis and First Nations ("Indigenous") communities, or who are researchers-in-training.
The ICRP training is available online and on demand, and can be taken as a Queen's Certificate (available to those with a Queen's netID) or as an Open Access educational resource available to the public.
Indigenous Canada – (Free University of Alberta Course) Indigenous Canada is a 12-lesson Massive Open Online Course (MOOC) from the Faculty of Native Studies that explores the different histories and contemporary perspectives of Indigenous peoples living in Canada. From an Indigenous perspective, this course explores complex experiences Indigenous peoples face today from a historical and critical perspective highlighting national and local Indigenous-settler relations.
35 Books to read for National Indigenous History Month – CBC
ReconciliACTION AND ALLYSHIP
What Are the 94 Calls to Action? The 94 Calls to Action (CTAs) are actionable policy recommendations meant to aid the healing process in two ways: acknowledging the full, horrifying history of the residential schools system, and creating systems to prevent these abuses from ever happening again in the future.
Prevention, according to the CTAs, will happen by:
Teaching all Canadians the reality of Indigenous Peoples' treatment
Creating educational and economic opportunities for Indigenous Canadians so they can fully participate in society
The Truth and Reconciliation Commission's CTAs can be broken down into two categories: Legacy (1 to 42) and Reconciliation (43 to 94). Within each are numerous subcategories meant to tackle specific facets of the reconciliation process. Of special interest to the COC are Calls to Action numbers 87 – 91: Sport and Recreation
The Missing and Murdered Indigenous Women and Girls (MMIWG) Calls to Justice has a section called "Calls to All Canadians". These calls to action speak to what Canadians can do as individuals to address the inequity and historical racism found against those within Indigenous communities.
Team Canada Honours The National Day for Truth and Reconciliation & Orange Shirt Day – To support our community and learn more about Canada's history of colonization and the path towards Truth and Reconciliation, the Canadian Olympic Committee has compiled some important resources as well as some suggestions of educational activities on this webpage.
Allyship Tools
Office of Indigenous Initiatives – McGill University
10 Ways to be a genuine ally to first nations communities
Allyship Podcasts:
Unreserved, CBC – Building an ally: non-Indigenous people share their stories of bridge building
What does it mean to support and stand with the Indigenous community? Some non-Indigenous people have been viewed as an ally, but what does it mean to them to be a cross-cultural bridge builder?
His name is synonymous with the environmental movement. David Suzuki has been a long time ally to Indigenous peoples across the country. But it was an encounter with Haida artist and activist Guujaaw, 30 years ago, that changed his view about the environment.
Inappropriate Podcast, CBC – Are you full native?
Many Indigenous people get asked how much Indigenous ancestry they have. But identity isn't all about fractions. Harv and Elena talk to Falen Johnson from The Secret Life of Canada about her identity journey and her "therapy play." Actress Kaniehtiio Horn discusses how she navigates Hollywood stereotypes and what makes her feel connected to her people. Dr. Kim TallBear tells us why DNA alone doesn't make someone Indigenous.