BMX, Diving and Tennis begin competition
Tonight's Opening Ceremony officially kicks off the Toronto 2015 Pan Am Games.
Prior to the ceremony, several Canadian athletes were in action throughout the day. Diving, BMX and Tennis all began their competition schedules, with Canadians achieving some great results.
Men's Cycling BMX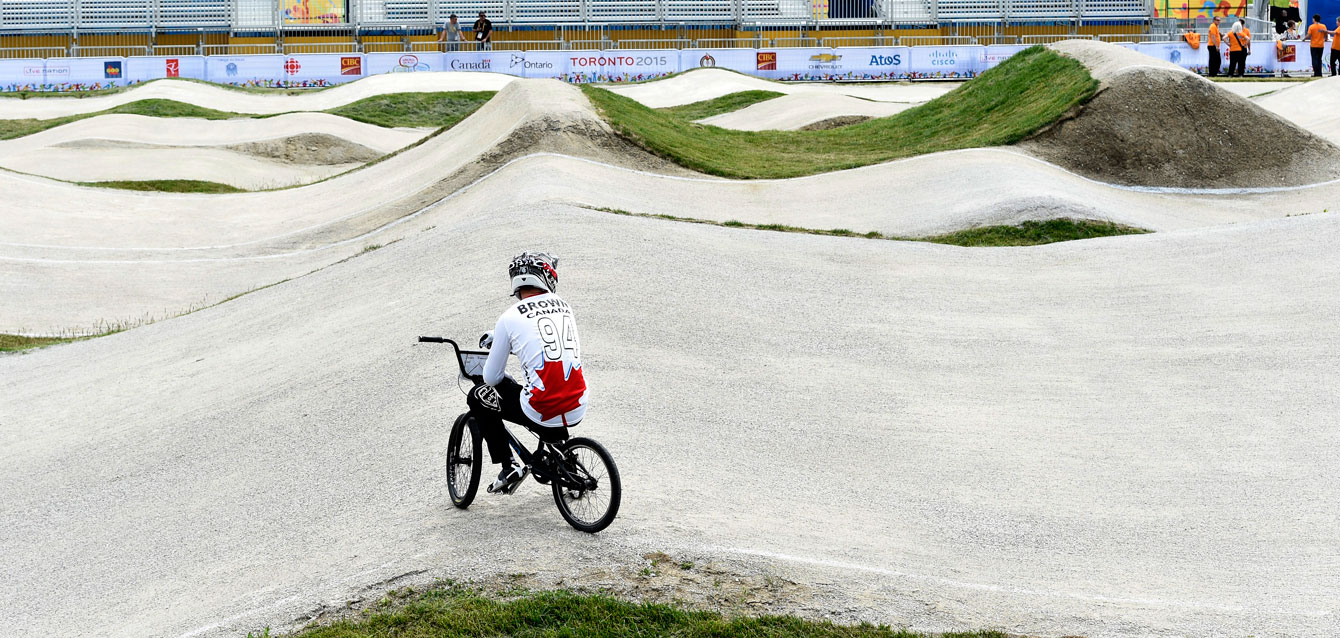 Olympian Tory Nyhaug led the way for Canadian riders on the first day of BMX competition. Tory finished the time trial qualifying in 3rd place, while compatriot James Brown placed 9th. Since both riders finished in the top 16 during qualifying, they each advanced to the Super-Final, which gives those riders a chance to improve on their qualifying position. Nyhaug won the (strangely-named) Super-Final and will be the top qualifier heading into tomorrow's elimination races. Brown improved on his position as well, finishing the Super-Final in 6th.
Women's Cycling BMX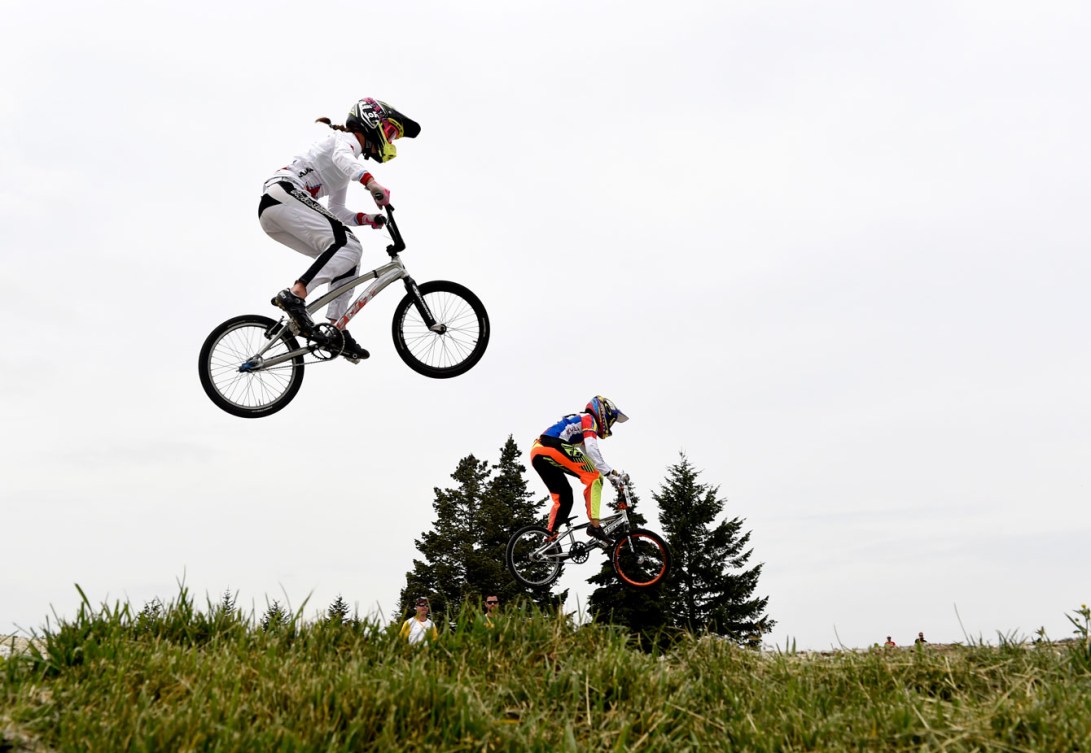 Canadian riders Amelia Walsh and Daina Tuchscherer finished 9th and 10th, respectively, in the women's time trial qualifying. In the women's event, only the top six riders qualified for the Super-Final. As a result, Walsh and Tuchscherer will be seeded 9th and 10th, respectively for tomorrow's elimination races.
Women's Diving – 10m Platform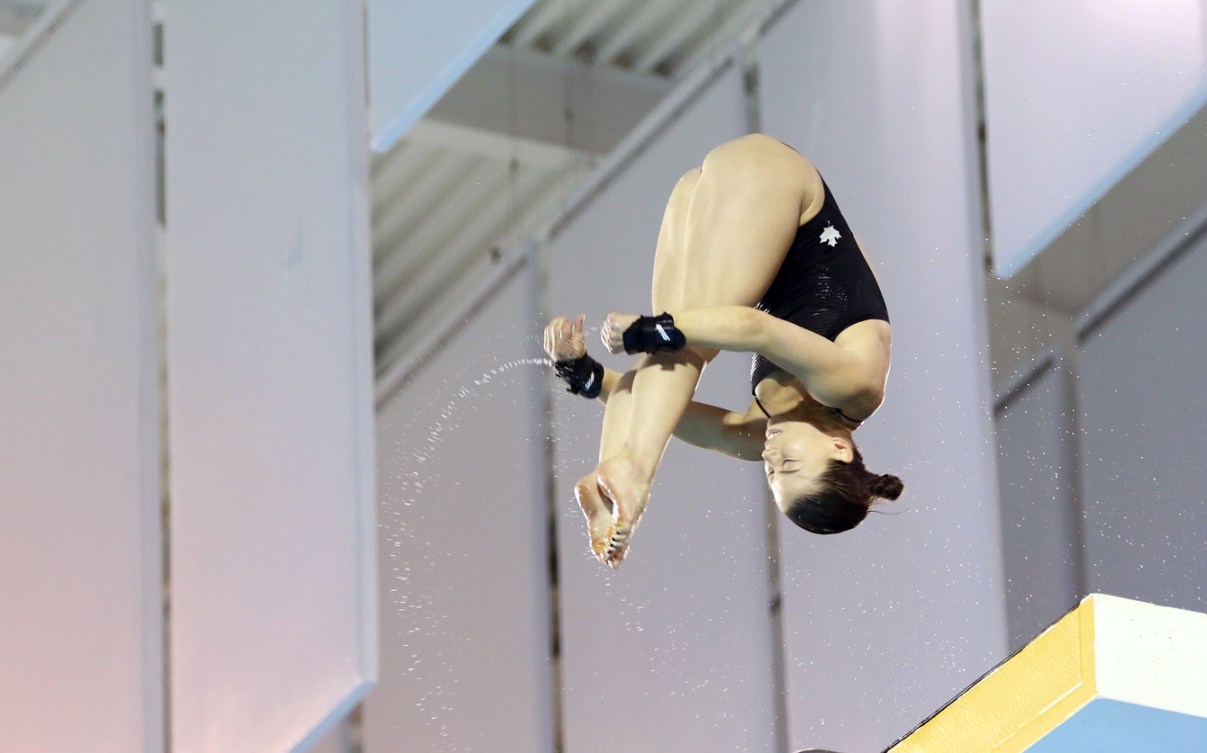 Two members of Canada's "Fab IV" divers kicked off their Pan Am competition today. Roseline Filion dove her way to the top of the preliminary round standings, finishing in first with a score of 353.80. Fellow compatriot and synchronized diving partner Meaghan Benfeito finished the preliminary round in 4th place out of eight divers, scoring 315.10. For tomorrow's final, the divers will compete in reverse order. As a result, Benfeito will be the 5th diver to compete, and Filion will be the 8th and final competitor.
Men's Diving – 3m springboard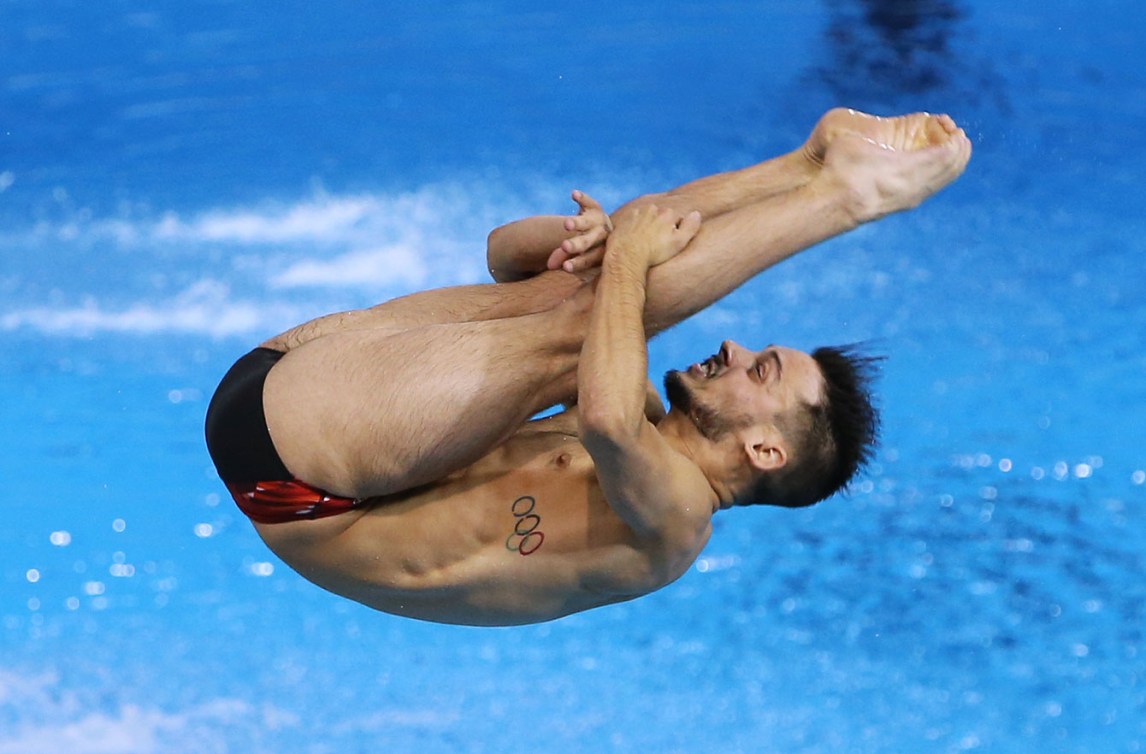 Canada's François Imbeau-Dulac and Philippe Gagné also got their Pan Am competitions started on Friday. Imbeau-Dulac finished 2nd and Gagné finished 8th in the men's 3m springboard, meaning both divers have qualified for tomorrow's Final. Gagné will dive 2nd in the Final and Imbeau-Dulac will be the 11th diver out of 12.
Men's Tennis
Brayden Schnur 2-0 Luis D. Martinez
Brayden Schnur opened his Toronto 2015 competition with a 6-3, 6-4 straight sets victory over Luis D. Martinez. Schnur now advances to the 2nd round of the tournament, where he fill face Darian King of Barbados. Canadians Philip Bester and Peter Polansky each received a bye into the 2nd round.