Future Olympians Fund unites Cochrane family in Rio
A surprise Canadian Olympic berth in men's sprint-kayak was bittersweet for Wendy and Kim Cochrane.
Their son, Ryan, had competed at London 2012 and finished seventh alongside partner Hugues Fournel in their signature race, the K2-200m. Ryan missed out on qualifying for Rio at the Canoe Sprint World Championships in 2015 and again at the Pan American Championships in early 2016. The close-knit family from Windsor, Nova Scotia supported Ryan through his disappointment and carried on with making their own plans for the summer.
Until those plans changed. Less than a week before the Opening Ceremony, Canoe-Kayak Canada nominated Ryan and Hugues to the Olympic Team after a spot opened up due to a doping infraction for a Russian boat.
 RELATED: Team Canada grows by two in canoe/kayak; equestrian change made
"It's been a hard year with missing the second chance qualifier by 0.07 seconds and later on in the summer I lost my grandmother who was a big part of all of our lives," says Ryan. "So this was something very special to us as a family."
Unfortunately due to the short notice and mounting travel costs, Ryan's parents couldn't make it to Rio. They were with him in London four years earlier and had once even spontaneously driven from Halifax to Lake Lanier in Georgia to support him at a competition.
"We were just so happy for Ryan he has worked so hard and has been so professional on the road to going to the Olympics," says Wendy. "But we have never missed any of his competitions and it was breaking our hearts that we would not be there."
Ryan, now a parent himself to two young children, knew how devastated his parents were.
At the same time in Winnipeg, Dayna and Charlie Spiring were experiencing some disappointment of their own. Donors to the Canadian Olympic Foundation since 2013, the Spiring's were supposed to attend the Rio Games as part of the Future Olympians Fund hospitality program but were unable to travel due to work commitments.
RELATED: Canadian Olympic Foundation and Gold Medal Plates launch campaign to raise funds for Canada's next generation of athletes
The Canadian Olympic Foundation's Future Olympians Fund (FOF) was launched in 2013 to support next generation Canadian Olympians. Created in partnership with Gold Medal Plates, the major giving campaign has raised over $2 million through generous donors like the Spiring family.
Not wanting the trip to go to waste, the Spiring's chose to donate their Rio experience to the family of an athlete. The Canadian Olympic Foundation and Canoe-Kayak Canada selected the Cochrane's.
"We're overjoyed that we could help the Cochrane family share this special moment. We hope that having his parents there inspires him to have his best day possible, medal or no medal," says Dayna Spiring. "It feels good to know something good came of our misfortune of missing Rio. It's hard for most of us to understand the sacrifice that parents make to allow the Ryan's of the world to chase their dreams."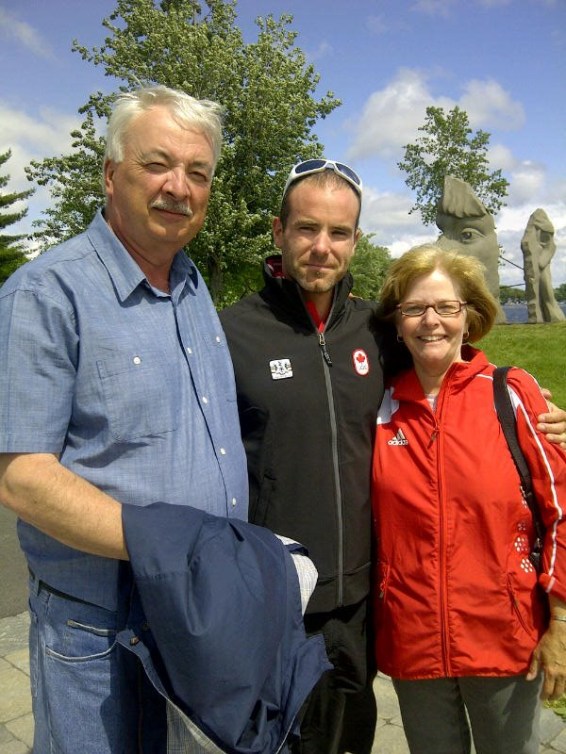 The Cochrane family will be united in Rio when Ryan races on August 17.
"I know it means so much to my parents to be there and support me," says Ryan. "They helped make my dreams come true and now the Canadian Olympic Foundation is making their dream of cheering me on in Rio a reality too."