THE CANADIAN PRESS/Ryan Remiorz
Athletics Olympic Trials: Lovett clears the bar
On the final day of the 2021 Olympic Trials presented by Bell, Canadian track and field athletes looked to earn their ticket to Tokyo 2020. Django Lovett clears Olympic standard, while Charles Philibert-Thiboutot and Julie-Anne Staehli became National Champions.
READ: Athletics Olympic Trials: Brown and Emmanuel secure 200m titles, Warner wins 110m hurdles
Men's High Jump
Django Lovett clears 2.33 metres to hit Olympic qualifying standard in the men's high jump event. The men's event came down to Lovett and Mike Mason, each seeking Olympic standard. In the end, it was Lovett who cleared the 2.33m bar on his final attempt.
"It's been a long time coming. It's a little surreal. I've seen it. I've played it over and over in my head," said Lovett. "I've been doing this for so many years, so to finally have a breakthrough like that at such a crucial point – it's proof that everything is right on track, and timing and everything like that is lining up perfectly."
Men's 1500m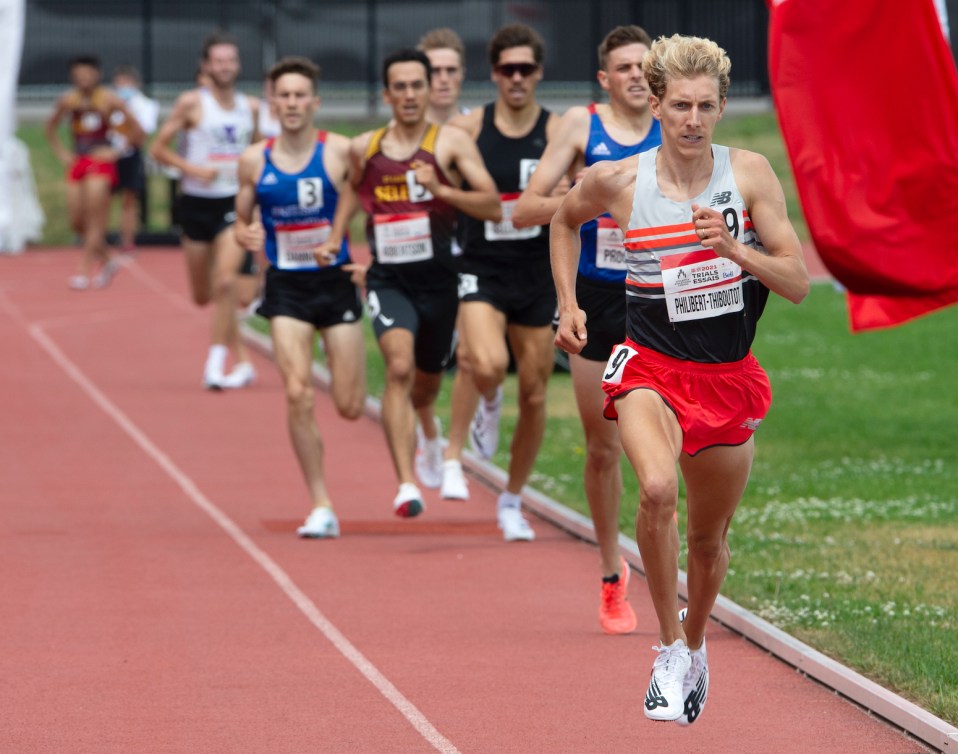 Charles Philibert-Thiboutot won the men's 1500m race on home soil, putting down a time of three minutes 40.78 seconds, well off the Olympic standard of 3:35.00. Philibert-Thiboutot made his Olympic debut at Rio 2016 where he advanced to the 1500m semifinals.
Cameron Proceviat finished with a time of 3:43.37 to take silver just 0.15 seconds ahead of Aaron Ahl, who finished with bronze.
Women's 1500m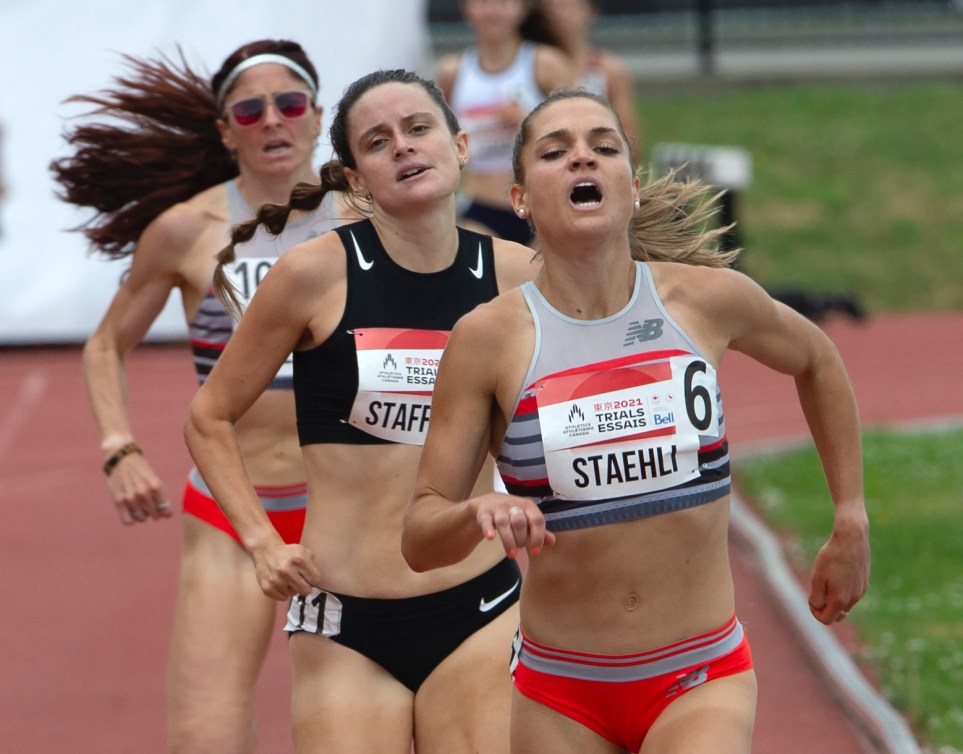 Julie-Anne Staehli won gold in the women's 1500m with a time of 4:08.83, missing the Olympic standard of 4:04.20. Staehli has previously qualified for Tokyo in the 5,000. However, it was a disappointing day for Lucia Stafford who hoped to join her sister Gabriela DeBues-Stafford in Tokyo. She took the silver in 4:09.61, followed by Mariah Kelly (4:10.95) in third.
READ: Athletics Olympic Trials: Brown, Emmanuel defend 100m titles
Overall this weekend, 28 National Champions were crowned, adding many new awards to the resumes of Canadian track and field athletes.
There's one final meet Tuesday in Montreal, which will be the last shot to hit standards and earn valuable world ranking points before the qualifying window closes at the end of that day. World Athletics will release their final rankings, plus the list of relays for Tokyo, on Thursday. Athletics Canada expects to announce its team roster in the upcoming week.