Jason Ransom/COC
Four triathletes ready to swim, bike and run for Team Canada at Tokyo 2020
Two returning Olympians and two Olympic newcomers will make up Canada's triathlon team at Tokyo 2020.
Tyler Mislawchuk and Amélie Kretz are back after making their Olympic debuts at Rio 2016. Joanna Brown and Matt Sharpe will be making their first appearances in Olympic competition.
Mislawchuk had a breakout season in 2019 highlighted by several career firsts. He won his first two World Cup events followed by his first ever World Triathlon Series medal with a bronze in Montreal. He capped the season with a gold medal at the Tokyo 2020 test event, becoming the first Canadian in triathlon's 20-year Olympic history to win the official test of the Olympic course.
Most recently, he won gold at the World Cup in Huatulco in June 2021. Mislawchuk posted a top-15 result at Rio 2016.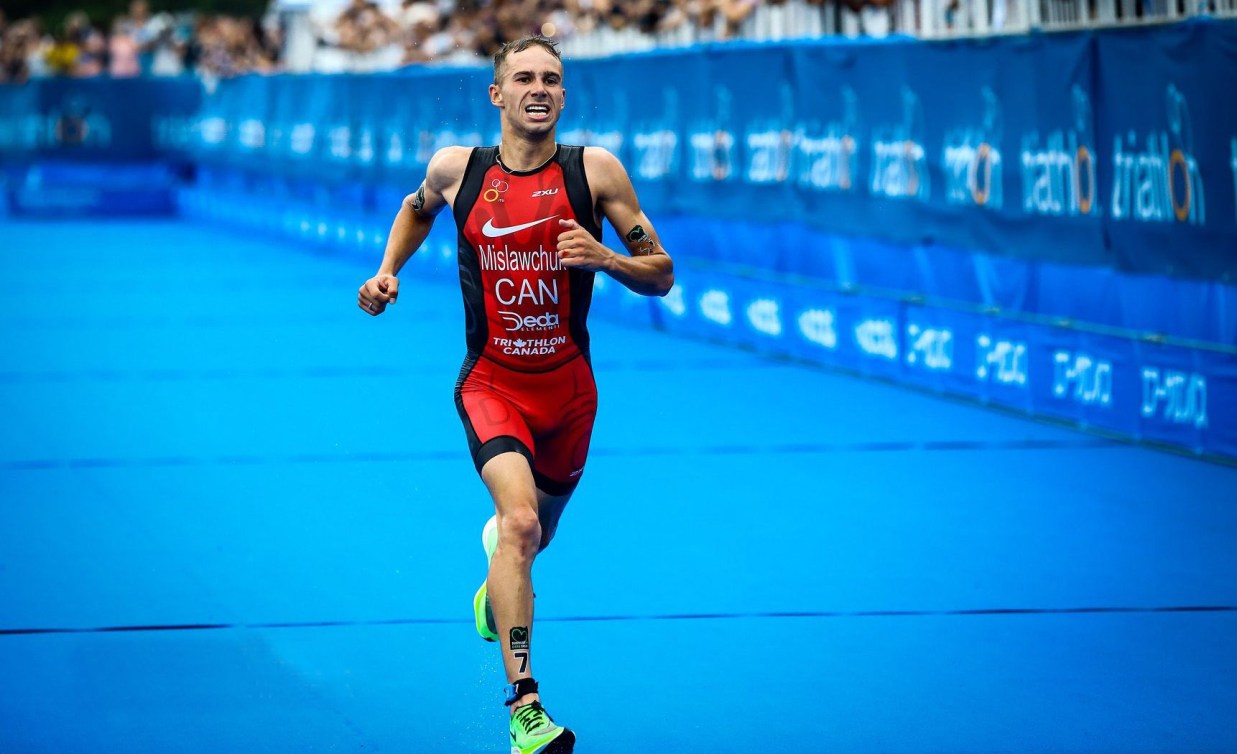 "I am so happy and honoured to be named to Team Canada with three other athletes who I have grown up with and developed alongside in this sport. I've trained with Jo, Matt and Amélie all at different points in my career so it will be awesome for the four of us to represent Canada in Tokyo together," said Mislawchuk. "Tokyo has been on my mind for a long time now. I'm chasing a performance in Tokyo that I can look back at in 20 years and be extremely proud."
He'll be joined on the men's start line by Sharpe, who has a handful of top-10 finishes on the World Cup circuit throughout his career. He was the top Canadian man at the 2018 Commonwealth Games where he finished ninth.
"I am honoured to compete for Canada in Tokyo. Since I was a kid, it has been a dream of mine to wear the maple leaf at the Olympic Games. I look forward to helping Canada bring home a medal and inspiring our nation to move and chase their own dreams in life," said Sharpe.
Sharpe, Mislawchuk and Brown all contributed to Canada's fourth-place finish in the mixed team relay at the 2018 Commonwealth Games. That event will be included on the Olympic program for the first time at Tokyo 2020.
Brown has been on the rise since winning bronze at the 2010 Junior World Championships and the 2012 U23 World Championships. In 2018, she became just the fourth Canadian ever to win a Commonwealth Games medal when she won the bronze in Gold Coast, Australia. In April 2019, she wrote her name in the history books again as the third Canadian ever to stand on a World Triathlon Series podium when she won bronze in Bermuda.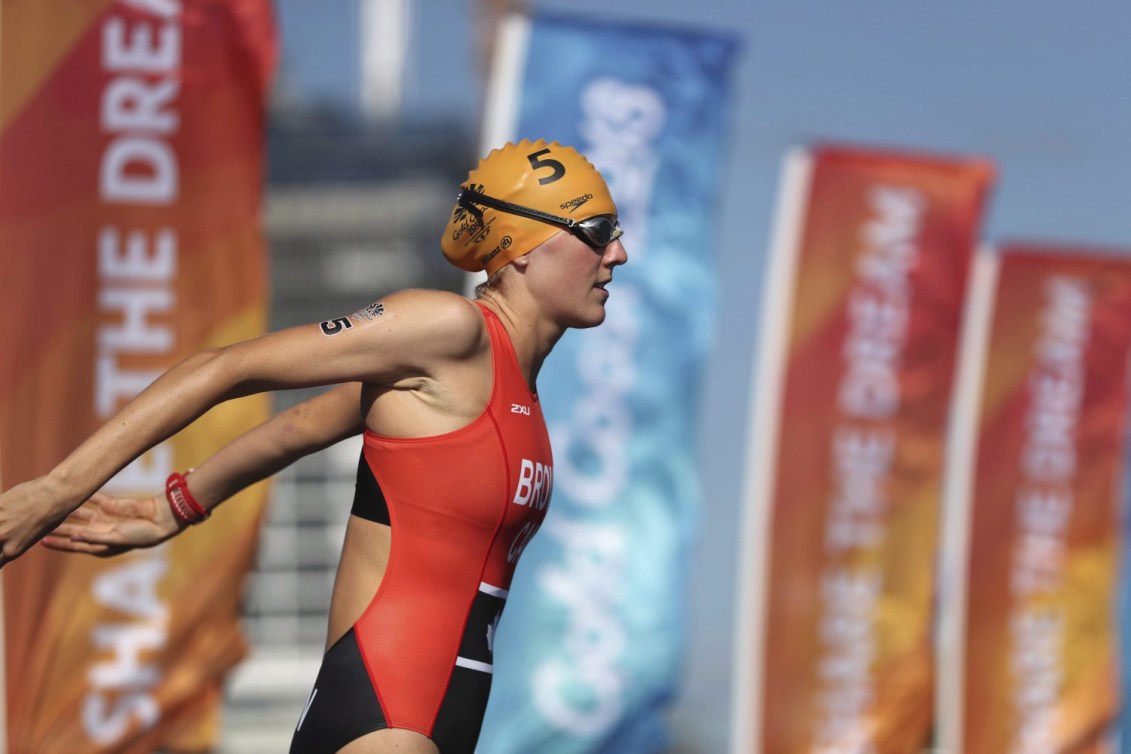 "I have earned this nomination through years of focus and determination, and the support of my family, friends, coach, and sponsors," said Brown. "I am excited to line up against the best in the world and to show my gratitude to those who have supported me by racing with everything I've got for my team and for Canada."
Kretz was the top Canadian in the women's race at Rio 2016 and has been an elite competitor for Canada since 2013 when she won her first World Cup gold medal in Edmonton and won bronze at that year's U23 World Championships. In 2021, she posted two top-six World Cup results to get herself in position to qualify for Tokyo 2020.
"I'm honoured to represent Canada at my second Olympic Games. Not a lot of people can say that they've earned the opportunity to toe the line at two Games. A lot of hard work has gone into this, and it wouldn't have been possible without the incredible support from my coach, physio, sport psych, provincial federation, sponsors, family and friends," said Kretz.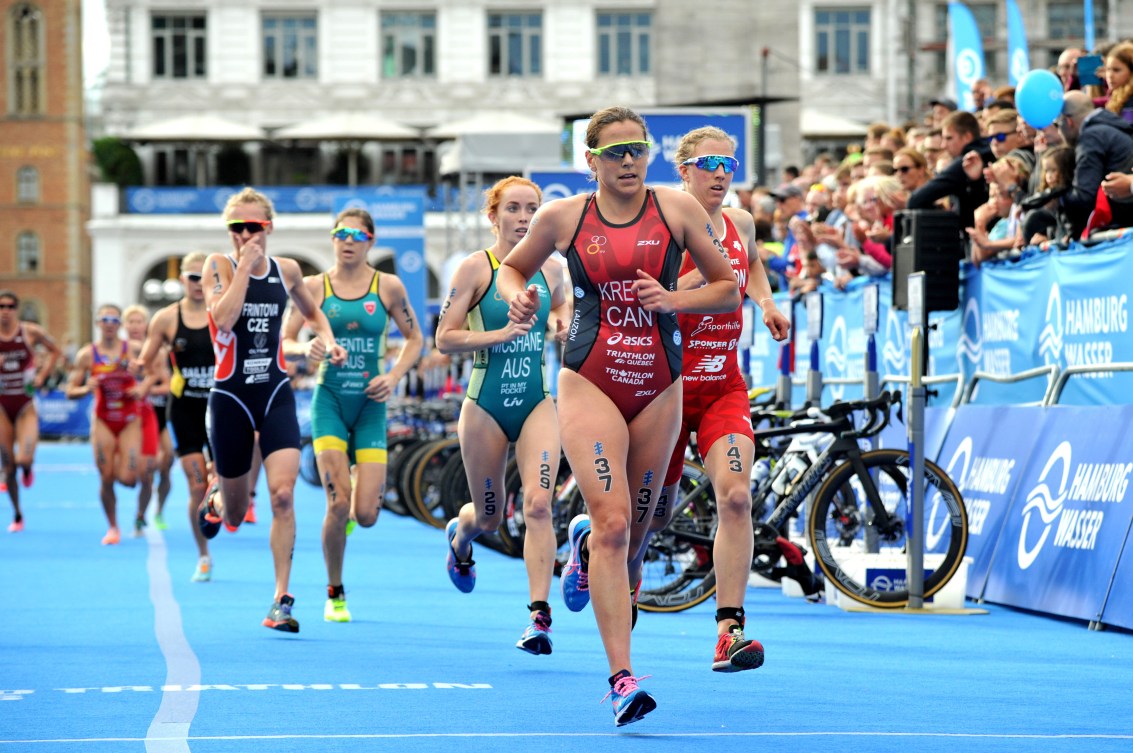 The first triathlon event in Tokyo will be the men's race on July 26, following by the women's race on July 27. The Olympic distance for both is a 1500m swim followed by a 40km bike and ending with a 10km run.
The Olympic debut of the mixed team relay will be on July 31. Each of the four athletes will complete a super-sprint triathlon – 300m swim, 6.8km bike, 2km run – before tagging off to a teammate.
All triathlon events will take place at Odaida Marine Park.
Canada has won two Olympic triathlon medals, both by Simon Whitfield who memorably won gold in the sport's Olympic debut at Sydney 2000 and added a silver at Beijing 2008.
Team Canada Triathletes at Tokyo 2020:
Joanna Brown (Carp, ON)
Amélie Kretz (Blainville, QC)
Tyler Mislawchuk (Oak Bluff, MB)
Matt Sharpe (Victoria, BC)