COC/Stephen Hosier
"I wanted to feel that pride"; Klimkait regroups to claim Olympic bronze
Jessica Klimkait will be adding to her portfolio following her Olympic judo debut, fighting her way onto the podium as the Olympic bronze medallist in the 57kg event as she becomes the first Canadian woman to win a medal in Olympic judo.
It wasn't exactly the way the Whitby, Ontario athlete wanted her day to go, but Klimkait left the contest smiling and holding her head high after representing Canada at her first Olympic Games.
READ: Klimkait becomes Canada's first female Olympic judo medallist
"I came here with gold in mind, coming from the world championships and winning that, but at the end of the day I'm happy I was able to collect myself after that [semifinal] loss and come away with a medal," said Klimkait. "I still wanted to feel that pride even though it wasn't gold so I tried my best to focus and find my confidence for the bronze medal match."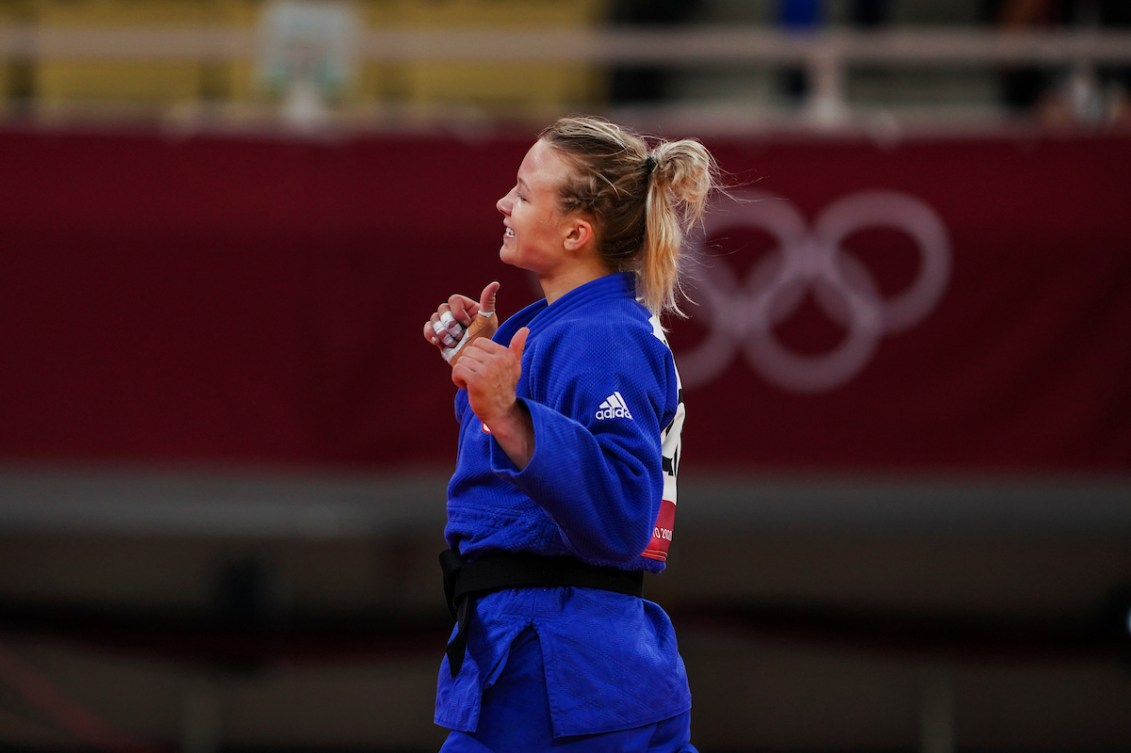 The reigning world champion and world number one, Klimkait captured the bronze medal over Slovenia's Kaja Kajzer by way of waza-ari.
Starting the day off in the Round of 16, Klimkait defeated Bulgarian Ivelina Ilieva by ippon before returning to the mat to defeat Julia Kowalczyk of Poland. With the momentum following her two wins, a gruelling match against Sarah Leonie Cysique of France needed to go into Golden Score to decide the winner of the semifinal. The 24-year-old Canadian fought until the very end, but it was Cysique who earned the victory and a place in the final after a third shido (penalty) was handed to Klimkait after a missed attack.
Following the semifinal match, Klimkait knew that she needed to collect herself if she wanted to leave Tokyo with a medal. With pressure and expectations from herself over the last few years, Klimkait explained that even though she will be emotional right now, she will look back at this moment in her career with pride moving forward.
"I wanted to make my family proud as well as my coaches and training partners who've worked so hard with me every single day," Klimkait said. "I really wanted to come to the Olympics and do the best that I could for them, so right now I'm going to be emotional about missing that gold medal, but looking back I know I'm going to be proud of myself because the last couple of years have been extremely hard, mentally and physically."
Using the 2020 season to recover from a knee injury, Klimkait came back to competition stronger than ever, winning the 2021 World Championships and claiming the world number ranking in the process, ahead of fellow Canadian Christa Deguchi, who she beat out for the one spot Canada could have in the 57kg event.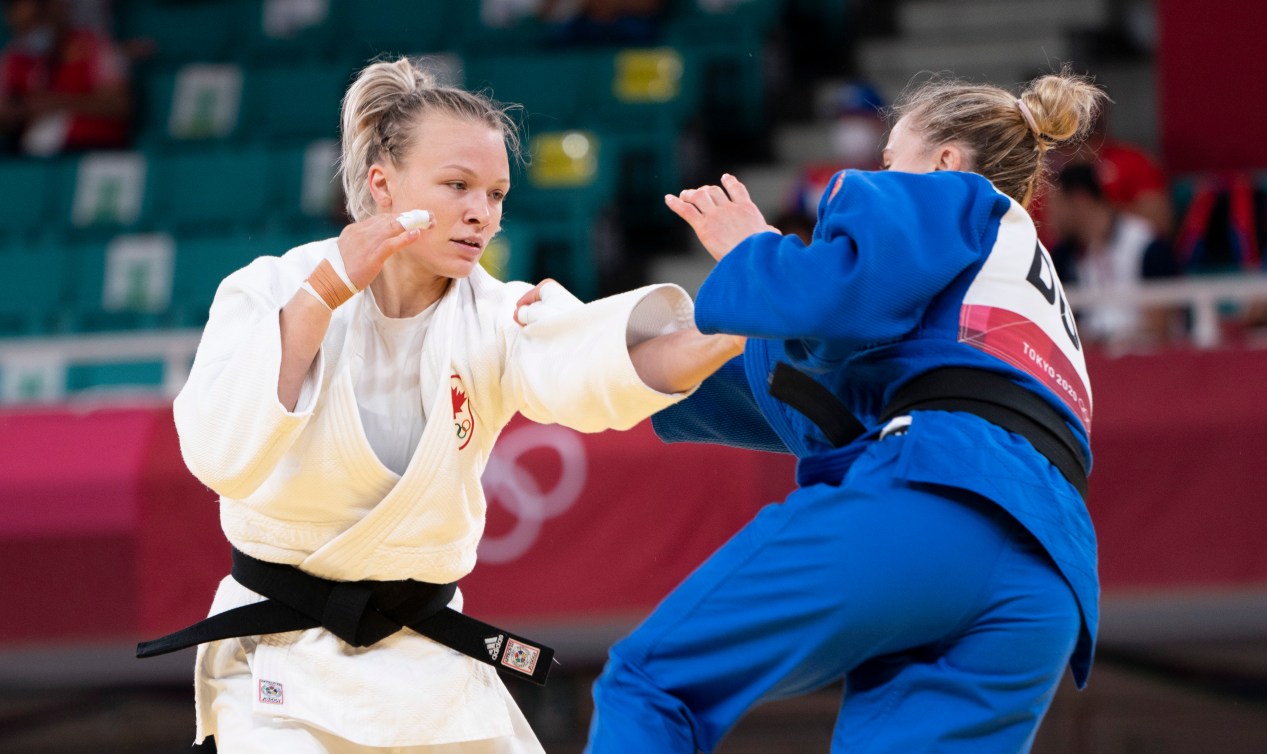 Making history in Nippon Budokan, the same building where Doug Rogers captured Canada's first Olympic medal in the sport in 1964, Klimkait becomes the country's latest Olympic medallist in judo, following 2012 bronze medallist Antoine Valois-Fortier. Canada now has six Olympic medals in the sport.
As to becoming the first Canadian woman to win an Olympic medal in judo, she wants to make sure that it wasn't just her own accomplishment, but a complete effort from her team.
"That's been a dream and goal of mine, not only to attend the Olympic Games but to be on the podium, obviously the highest step on the podium would have been preferred but I know that this is the first medal for women's judo in Canada and I'm happy that it's me and I'm representing my club, all my training partners, my coaches as well, they all deserve a piece of this."