Often in sync, Benfeito relishes Rio's individual Olympic podium
Divers Meaghan Benfeito and Roseline Filion have been in sync for years; but on Thursday, Benfeito had the spotlight to herself.
Benfeito took bronze in the women's 10m platform, the third Olympic medal of her career but first in an individual event. She won bronze in the synchronized 10m platform alongside Filion at both London 2012 and Rio 2016.
RELATED: Benfeito wins individual bronze
RELATED: Benfeito and Filion make synchro podium
The 27-year-old finished ninth in semifinal, meaning she'd need a big effort in the final. She put up a score of 389.20 in the final—one of her best scores of the season—and it was enough to reach the podium.
"My goal today was really to finish with a smile and know that I gave everything that I had," said Benfeito. "If I had finished with that score and I had finished fourth, fifth, sixth, I would have been really pleased knowing that I gave my everything. Winning a medal makes it even better."
She did her best during the final not to look at her ranking on the scoreboard, but accidentally snuck a peek just before her last dive.
"I slightly looked to the right (on the scoreboard) and I was like, 'Oh no, I'm third! Oh no!'" she said. "But I was able to stay calm, just listen to what Arturo (Miranda), my coach, had to say, and I tried to do exactly what he told me to do."
RELATED: Meaghan Benfeito's biography
Benfeito's final dive looked likely to put her on the podium, though she didn't want to celebrate until she saw what Melissa Wu of Australia (who ultimately finished fifth) was able to do.
"It's really never over until the last dive," said Benfeito. "As soon as (Wu) hit the water, that's when Arturo jumped into my arms and was like, 'We got this, we finally got this.'"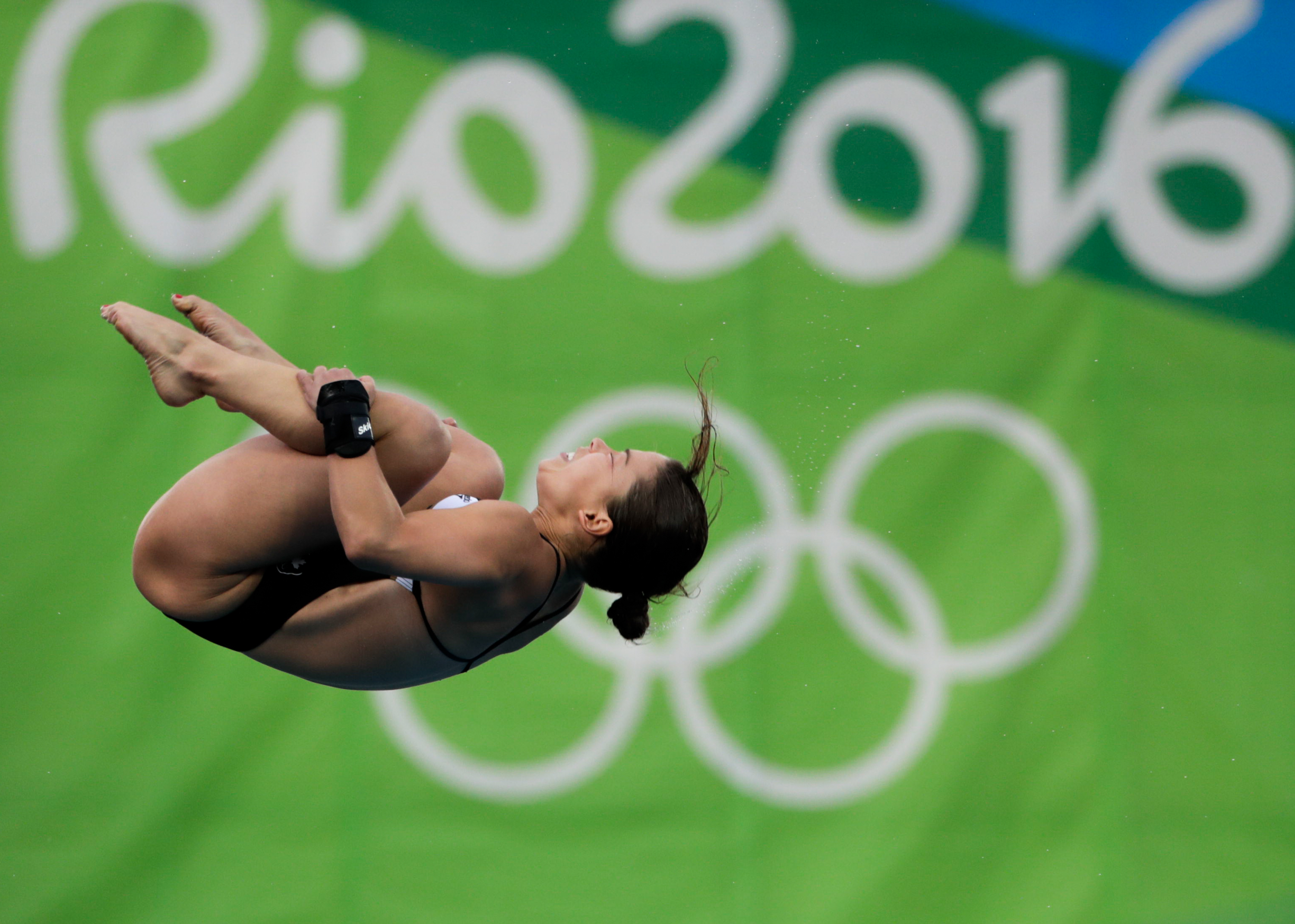 Just behind Wu in the final standings was Filion, whose sixth-place finish was her personal best in an individual Olympic event. Just like Benfeito, she was pleased with her performance in a highly competitive field.
"I just wanted to do my dives really well," said Filion. "In general, I'm extremely proud."
It was an emotional moment for 29-year-old Filion, who is competing in her third and final Olympic Games.
"I had an amazing career," she said, fighting back tears. "I'm really proud of how I managed the strong event today."
Though Benfeito was the one to earn a medal on the day, it's fitting that the sense of pride and happiness in their accomplishments once again left her and long-time diving partner Filion completely in sync.
"It's amazing, it's another medal for diving and for Canada," Filion said of Benfeito's bronze. "She worked so hard for this, she deserves all the success she's having right now."