David Jackson/COC
Shooting
Canadian Olympic Medal Count
4
3
2
Sport Overview
Shooting at Paris 2024
Venue: Châteauroux Shooting Centre
Competition Dates: July 27-August 5 (Days 1-10)
Events: 15 (6 men, 6 women, 3 mixed)
Trivia: Test your knowledge!
There are three types of firearms used in Olympic shooting competitions: rifles, pistols, and shotguns. In the rifle and pistol events, athletes shoot at stationary targets in a range. In shotgun events, they take aim at moving targets.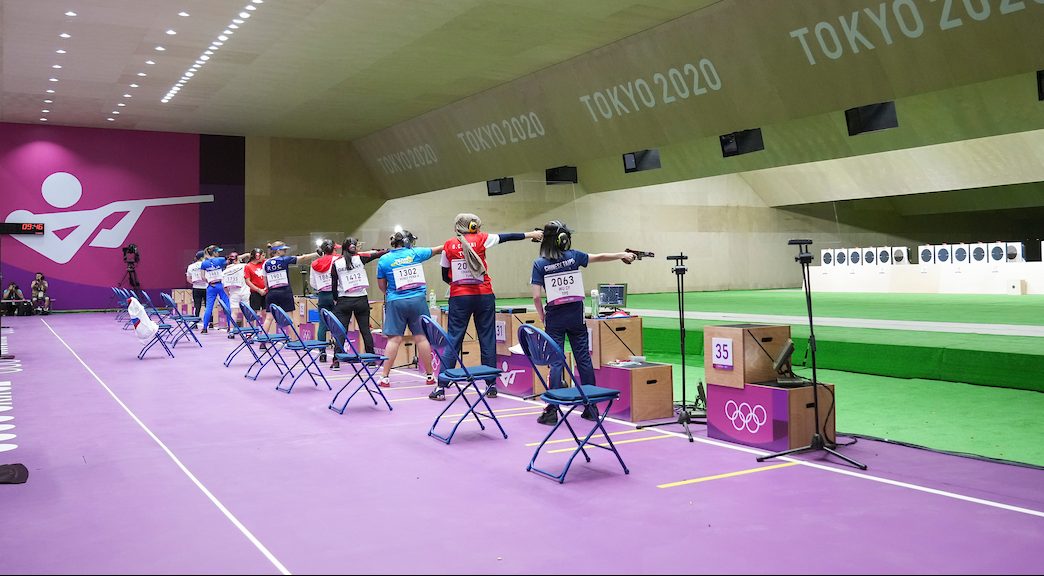 The Olympic program became gender equal for the first time at Tokyo 2020 where team shooting events were included for the first time since Paris 1924. The program for Paris 2024 is also gender equal, as follows:
The rifle events will be men's and women's 50m rifle 3 positions, men's and women's 10m air rifle, and mixed team 10m air rifle;
The pistol events will be men's 25m rapid fire pistol, women's 25m pistol, men's and women's 10m air pistol, and mixed team 10m air pistol;
The shotgun events will be men's and women's trap, men's and women's skeet, and the new mixed team skeet (replacing mixed team trap).
In rifle and pistol shooting, athletes aim at a 10-ring target, with the most points awarded for a shot to the centre. The distances in the event names indicate how far from the target the athletes are positioned.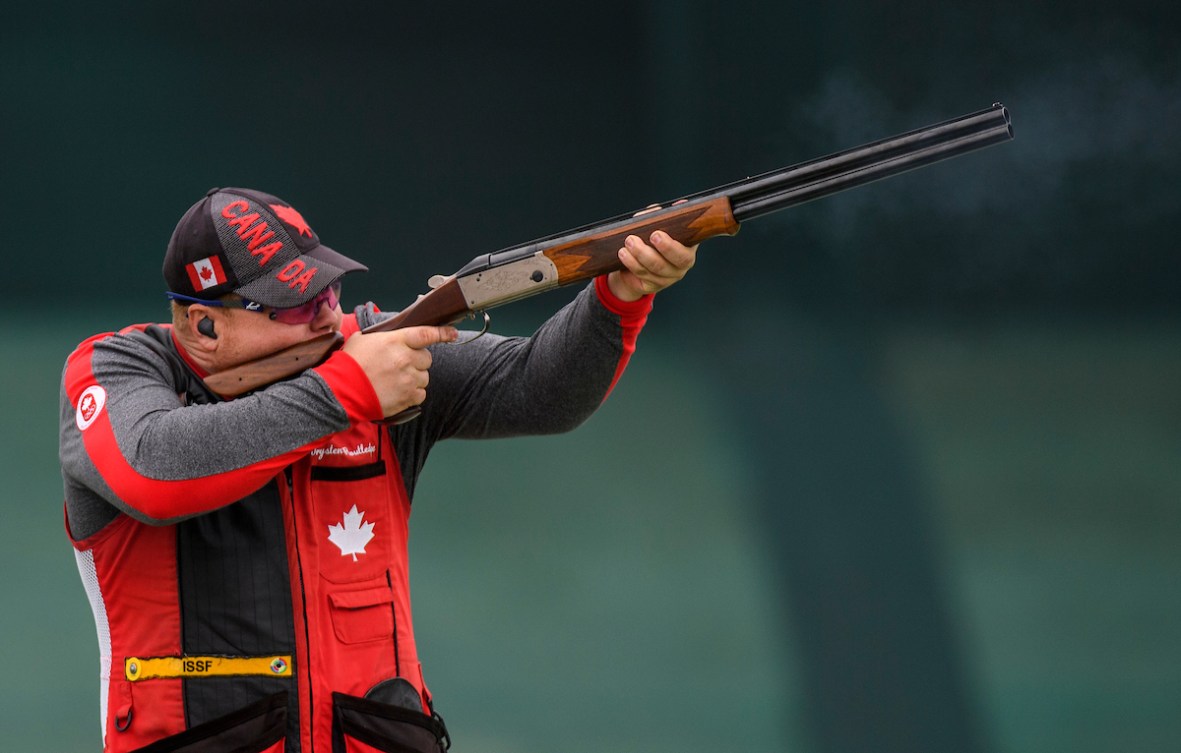 In shotgun events, the target is a flying plate known as a clay. In trap, up to two shots can be fired at each clay as they are released from a bunker to the right, left, and centre of the shooter. In skeet, only one shot is allowed per target as they are released on fixed trajectories from a "high house" and a "low house".
Canada's Olympic Shooting History (Pre-Paris 2024)
Canada's first Olympic shooting medals were won at London 1908. Walter Ewing and George Beattie finished 1-2 in men's trap and won silver in men's team trap. A fourth medal, a bronze, was won in men's team military rifle. Beattie added a third Olympic medal to his resumé at Paris 1924, taking another silver in men's team trap.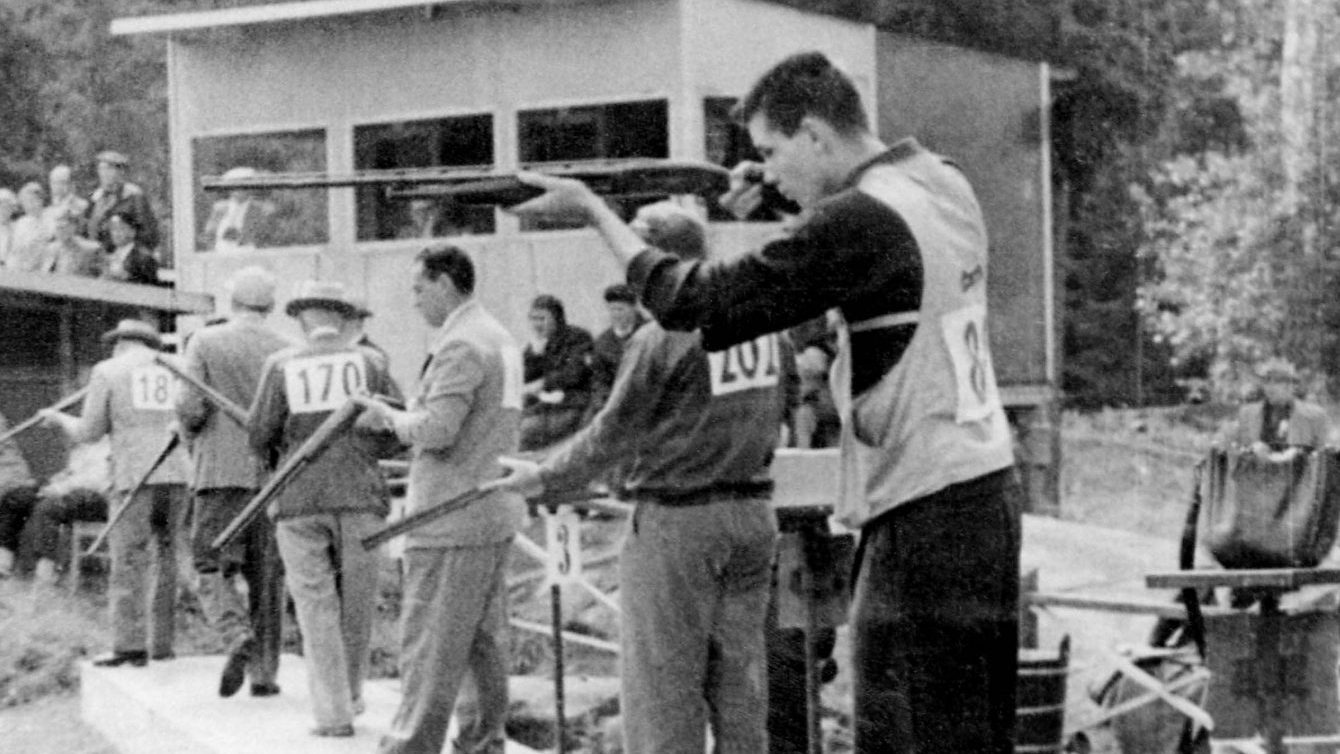 History was made at Helsinki 1952 where George Genereux was crowned Olympic champion in men's trap. At 17, he was the youngest champion ever in the history of the event and remains Canada's youngest male Olympic gold medallist.
A pair of Canadians created a great story of sportsmanship at Melbourne 1956 where Gerald Ouellette and Gilmour Boa won gold and bronze, respectively, in the men's 50m rifle prone event. Both men competed using Boa's rifle after Ouellette had earlier troubles with his own rifle which had been damaged en route to the Games.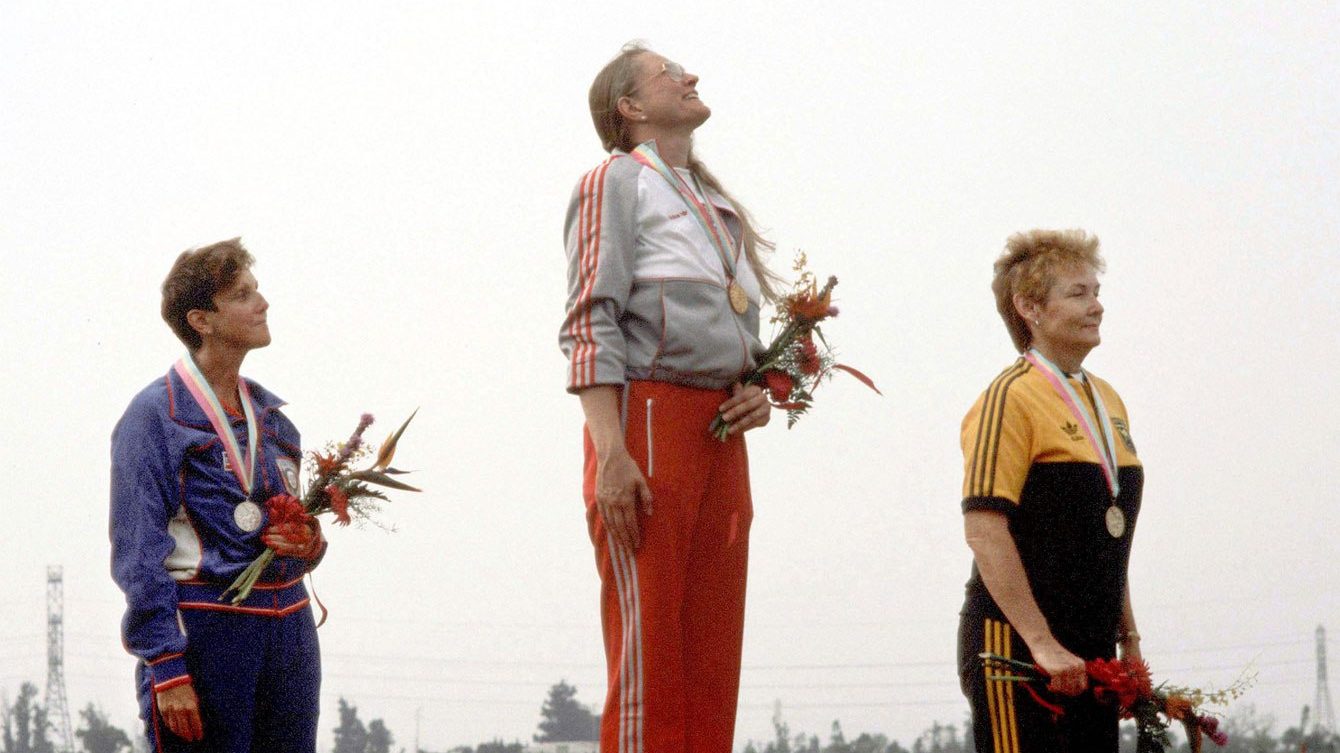 At the first Olympic Games to include separate shooting events for women, Linda Thom won 25m pistol gold at Los Angeles 1984. Eight years earlier at Montreal 1976, Susan Nattrass had become the first woman to compete in Olympic trap shooting, facing off against the men in the first of her six Olympic appearances.
Canadian Medallists
| Event | Athlete | Finish | Games |
| --- | --- | --- | --- |
| Trap - Men | Walter Ewing | Gold | London 1908 |
| Trap - Men | George Genereux | Gold | Helsinki 1952 |
| 50m Rifle Prone - Men | Gerald Ouellette | Gold | Melbourne 1956 |
| 25m Pistol - Women | Linda Thom | Gold | Los Angeles 1984 |
| Trap - Men | George Beattie | Silver | London 1908 |
| Team Trap - Men | Walter Ewing, George Beattie, Arthur Westover, Mylie Fletcher, George Vivian, David McMackon | Silver | London 1908 |
| Team Trap - Men | George Beattie, James Montgomery, Sam Vance, John Black, William Barnes, Samuel Newton | Silver | Paris 1924 |
| Team Military Rifle - Men | William Smith, Charles Crowe, Bruce Williams, Dugald McInnes, William Eastcott, Harry Kerr | Bronze | London 1908 |
| 50m Rifle Prone - Men | Gilmour Boa | Bronze | Melbourne 1956 |
Teams