10 Olympic duos that delighted Team Canada at Rio 2016
As the old saying goes, two heads are better than one.
The Rio 2016 Olympic Games have brought plenty of thrilling and inspiring performances from Canadian athletes, competing either alone or as part of a team.
But there's something special about being part of a pair that reaches grand heights on the Olympic stage. So here's a look at 10 pairings that have contributed to Canada's success this summer.
Benfeito and Filion
RELATED: Benfeito & Filion find bronze
The long-time diving partners not only defended their bronze medal in the synchronized 10m platform, they pushed each other to new heights in the individual 10m platform event—Benfeito took bronze while Filion finished sixth, Olympic bests for both.
De Grasse and Bolt
RELATED: Bolt – De Grasse 'bromance' | Bolt's advice for ADG
Bromance. Big brother and little brother. Fans came up with plenty of ways to describe the relationship between Andre De Grasse—a triple medalist in his first Olympics—and the all-time great from Jamaica, Usain Bolt. But there's no doubt that the friendly rivalry with Bolt helped push the 21-year-old Canadian to excel.
Oleksiak and Ruck
RELATED: First medal of Rio 2016 | Second relay medal
While Penny Oleksiak got the headlines for winning four swimming medals, she and Taylor Ruck made history together in the 4x100m freestyle relay, becoming the first two Olympic medalists born in the 2000s. The pair of 16-year-olds went on to win a second medal together, in the 4x200m freestyle relay.
Lamaze and Fine Lady 5
RELATED: Lamaze wins third Olympic medal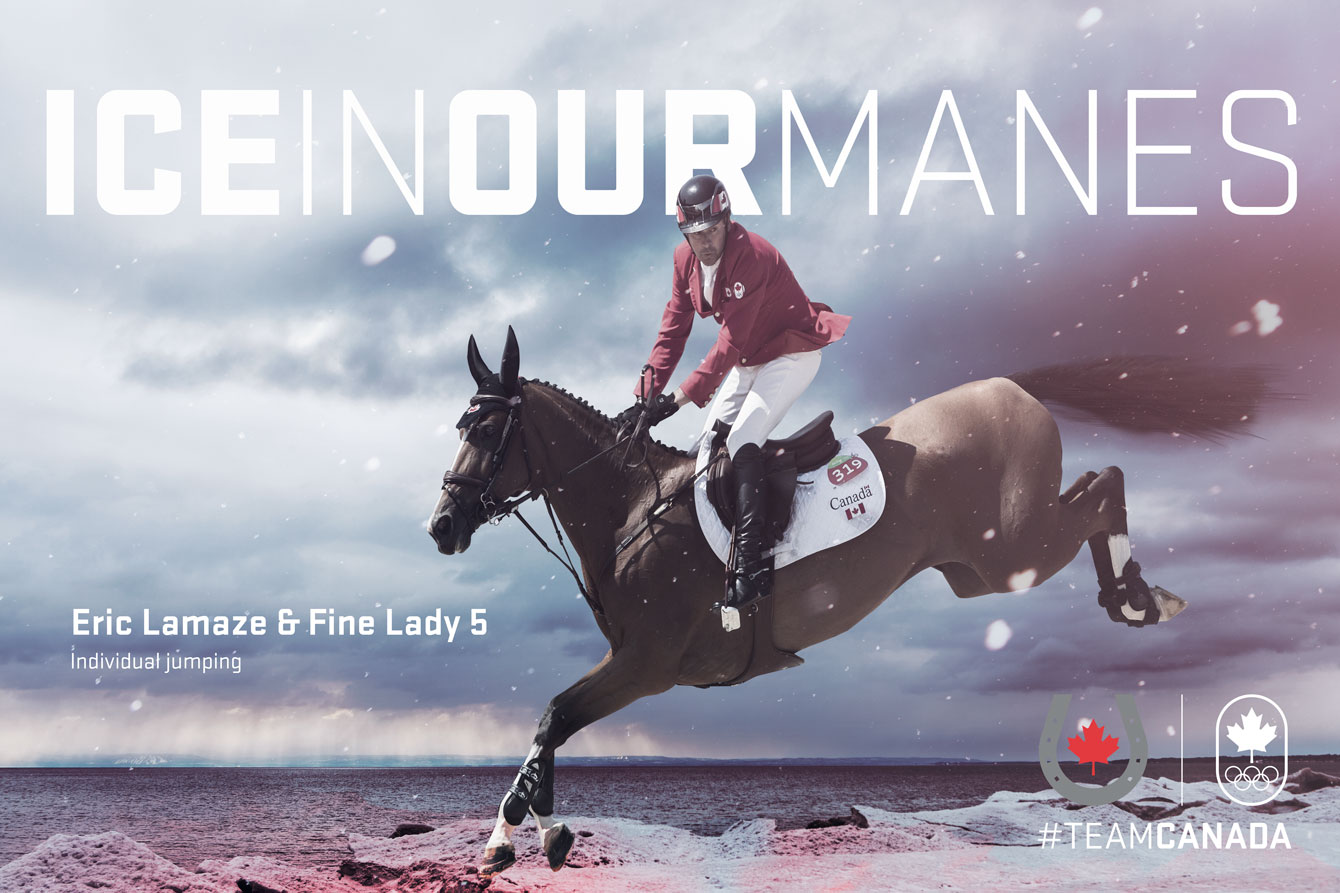 Eric Lamaze rode to an equestrian jumping gold atop Hickstead back at Beijing 2008. Eight years later, in a new partnership with a mare named Fine Lady 5, Lamaze reached the Olympic podium once again, this time a bronze.
Heptathlon and Decathlon
RELATED: Theisen-Eaton's bronze | Warner's bronze
Brianne Theisen-Eaton (Canada's first-ever heptathlon medal) and Damian Warner (Canada's first decathlon medal since Seoul 1988) both came up big in Rio. Between the two was an "honourary Canadian", decathlete Ashton Eaton, who's Warner's biggest rival and Theisen-Eaton's biggest supporter (they're married, after all).
Jennerich and Obee
RELATED: Jennerich and Obee's powerful comeback
"I just felt like a machine," Lindsay Jennerich said after the lightweight women's double sculls final. "And (Patricia) Obee felt like a machine." That well-oiled machine earned the rowers a silver medal, the first Olympic podium of their respective careers.
Nestor and Pospisil
RELATED: Nestor shocked by semifinal calls
The men's doubles tennis tournament didn't end the way the Canadian pair Daniel Nestor and Vasek Pospisil had hoped, with controversy in the semifinal and defeat in the bronze-medal match. But it was still a good final result for 43-year-old Nestor, Olympic champion from Sydney 2000 and one of Canada's all-time greats, and 26-year-old Pospisil.
Pendrel and Batty
RELATED: Pendrel wins mountain bike bronze
The two cross-country mountain bikers, Catharine Pendrel and Emily Batty, waged a tight battle for bronze on the penultimate day of competition in Rio, with 35-year-old Pendrel claiming a medal in her third Olympic Games, while 28-year-old Batty finished just two seconds behind her.
Dunfee's Left Leg and his Right Leg
RELATED: Dunfee accepts his Olympic fate
Evan Dunfee's legs endured a grueling 70 kilometres worth of competition in Rio (the 20km race walk and the 50km race walk), while his heart had to endure a back-and-forth saga concerning his medal status. But Dunfee took it all in stride, winning a wave of new fans in the process.
Wiebe and Ragusa
RELATED: Wiebe wins wrestling gold
Erica Wiebe not only gave Canada a gold medal in wrestling, she provided one of the most enduring images of these Games, hoisting her coach Paul Ragusa above her head for a boisterous celebratory lap around the mat.