Canadian Roundup: Medals, titles, history and more
This weekend winter and summer sport athletes shared the spotlight with podiums finishes and historic performances.
Here's this weekend's roundup.
Figure Skating
Read: Four medals for figure skaters at Cup of China
It was a successful Saturday for Skate Canada at the ISU Grand Prix event in China. Patrick Chan led the way, topping the podium in men's free. Silver medals went to Kaetlyn Osmond in the women's event, as well as Kaitlyn Weaver and Andrew Poje in ice dance. Lubov Ilyushechkina and Dylan Moscovitch wrapped up Canada's four medal haul with a bronze in the pairs event.
Snowboarding
Read: Toutant and Sharpe double podium in Big Air in Beijing
The Air and Style tour kicked off over the weekend, with five Canadians qualifying for the big air final on Saturday. With canucks dominating the final, it's no surprise two Canadians landed on the podium. Sébastien Toutant grabbed silver and Darcy Sharpe took home bronze.
Speed Skating – Long Track
Read: Blondin overcomes illness to win World Cup silver
For the second weekend in a row Ivanie Blondin found herself on a World Cup podium. The reigning world champion finished second in mass start, despite being ill for a week.
Tennis
Related: Raonic into semis for first time at ATP World Tour Finals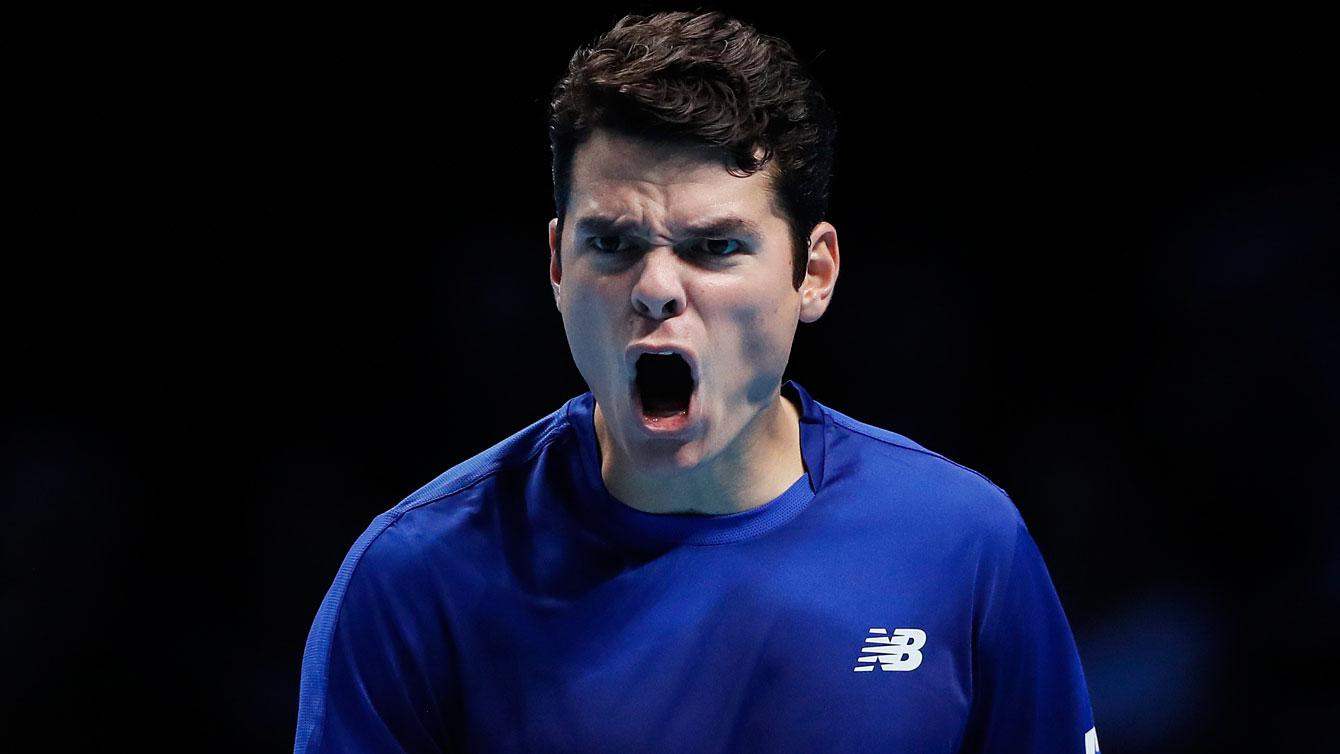 Milos Raonic wrapped up the 2015-16 season, ranked third in the ATP World singles rankings. Raonic's current ranking is not only a career best, but makes him the highest-ranked player in Canadian history. The tennis star's move to third from fourth, came after he qualified for the ATP World Tour semifinals where he fell to world leader Andy Murray.
Golf
Read: Hughes wins Sea Island playoff
Canadian golf rookie Mackenzie Hughes, holed an 18-foot par putt from off the green to win his first PGA Tour title. Hughes's victory made him the first PGA rookie in 20 years to go wire to wire for a tour victory.
Judo
Etienne Briand climbed the Grand Prix podium, after winning bronze in the 81kg category in Quingdao, China. With the final Grand Prix event of 2016 in the books, judokas will end their international season at the Tokyo Grand Slam in December.