Photo: THE CANADIAN PRESS/AP-Randy Vazquez
Canadian Roundup: Athletes shine on the international stage
Canadians picked up medals around the world, from synchro swimming on Canadian soil to BMX in the Netherlands.
Here are the details.
Cycling – BMX
Read: Nyhaug wins silver at BMX World Cup
Tory Nyhaug kicked of the 2017 World Cup season at the circuit's opener in Papendal, Netherlands. The double header featured two back-to-back competitions where Nyhaug left with a silver medal and a sixth place finish.
Synchronized Swimming
Read: Simoneau and Thomas grab World Series silver at home
Jacqueline Simoneau and Karine Thomas found their second straight World Series podium in front of Canadian fans in Toronto. The pair finished second in duet ahead of New Zealand and behind the Ukraine.
Tennis
Milos Raonic made his first clay court final at the Istanbul Open on Sunday. Raonic fell to Croatia's Marin Cilic 7-6(3), 6-3. This was the Canadian's first competition since March when a hamstring injury forced him to pull out of the Miami Open.
Wrestling
Read: Canadians wrestle to Pan Am medals 
It was a big weekend for Team Canada wrestlers who returned to the city of the last Olympic Games to grapple for medals at the Pan Am championships. Canada's squad brought home a total of 12 medals, including a gold and bronze from Rio 2016 Olympians Michelle Fazzari (58kg) and Korey Jarvis (125kg).
Swimming
Read: Canadian swimmers medal at Pro Swim Series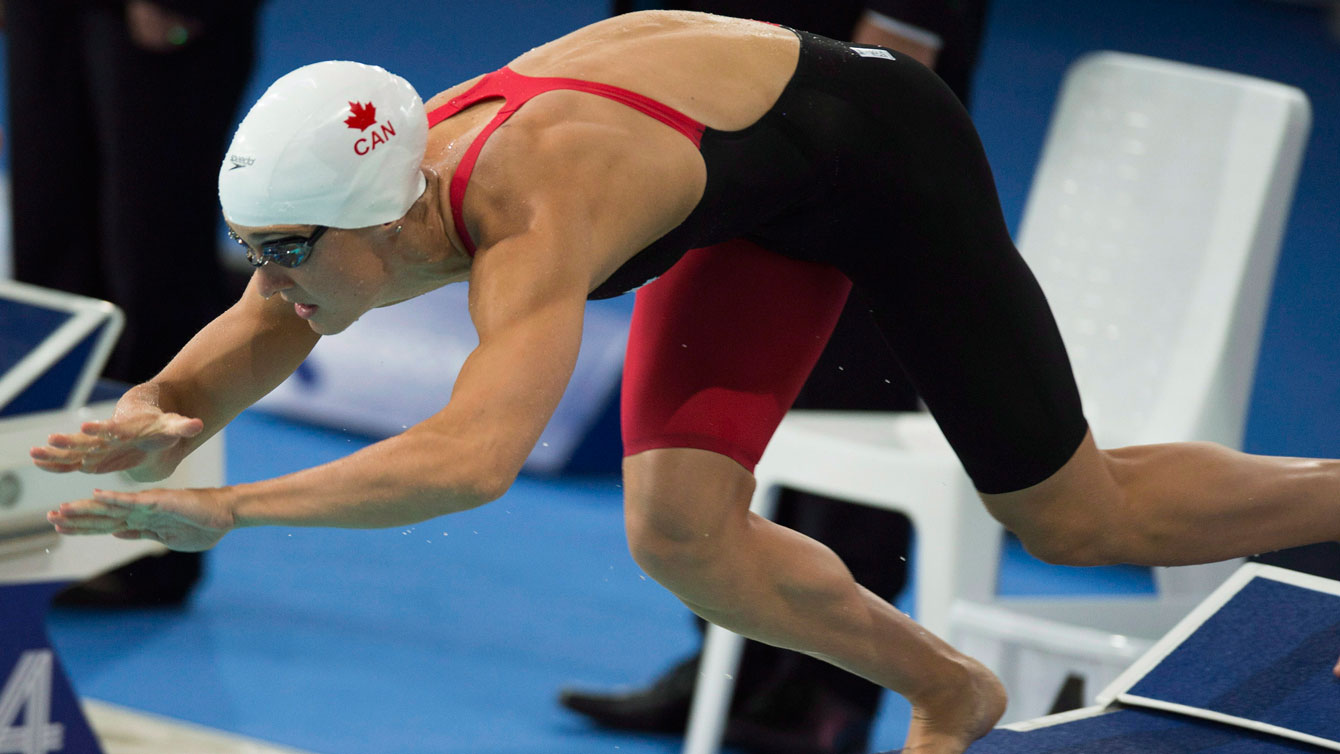 Canadian swimmers picked up a total of four bronze medals at the Pro Swim Series stop in Atlanta. The women's team started Canada's haul on Saturday, with Sandrine Mainville (100m free), Kierra Smith (200m breaststroke) and Rebecca Smith (100m butterfly) each earned a spot on the podium. Richard Funk closed out the competition with a third place finish on Sunday in 100m breaststroke.
Hockey
Read: Canada dominates Slovenia for second win at worlds
The men's ice hockey world championship is underway and Team Canada is off to a winning start. The Canadians won their first three games and will look for more success as round-robin play continues.