How to Follow Team Canada at PyeongChang 2018
Want to keep updated with our Canadian athletes but worried about the time difference? Here are a few ways to follow Team Canada during PyeongChang 2018!
Social Media
Can't make it PyeongChang? Team Canada will be live onsite at competition venues throughout the Games bringing the experience to you. Here's where to find us:
Facebook (Team Canada / Équipe Canada): We'll be hosting a Facebook Live studio in Canada Olympic House with exclusive content and fun games being played by our athletes. Turn on your notifications so you'll know exactly when they'll be joining us. Miss the Live broadcast? Don't worry, each Facebook Live will be archived so you can watch your favourite clips over and over again.
Instagram (@teamcanada): The place to go for the best photos of Canadian athletes in action.
Twitter (@TeamCanada): Up-to-the minute updates of all Canadian medals won.
YouTube (Team Canada / Équipe Canada): Get to know Team Canada's athletes via video and catch up on what they did through daily recaps.
Snapchat (@team-canada): Follow along for an insider's look at the Games.
Don't forget to engage in our conversations and cheer on our #TeamCanada athletes and #BeOlympic!
Canadian Olympic Club, presented by Bell
The Canadian Olympic Club, presented by Bell, is Team Canada's official fan club. Sign up by following this link to gain access to fun, exclusive content such as our new curling game, Hammer Time. Earn points by reading articles, looking up athletes, and following our social media accounts listed above. You can redeem these points to enter contests and download special desktop and mobile backgrounds.
Email Newsletter
When you sign up for the Canadian Olympic Club presented by Bell, you're automatically signed up for our newsletter. Throughout the Games, we'll be sending newsletters twice a day packed with content about what our athletes have been up to in PyeongChang, as well as some additional emails about different contests you'll be able to enter.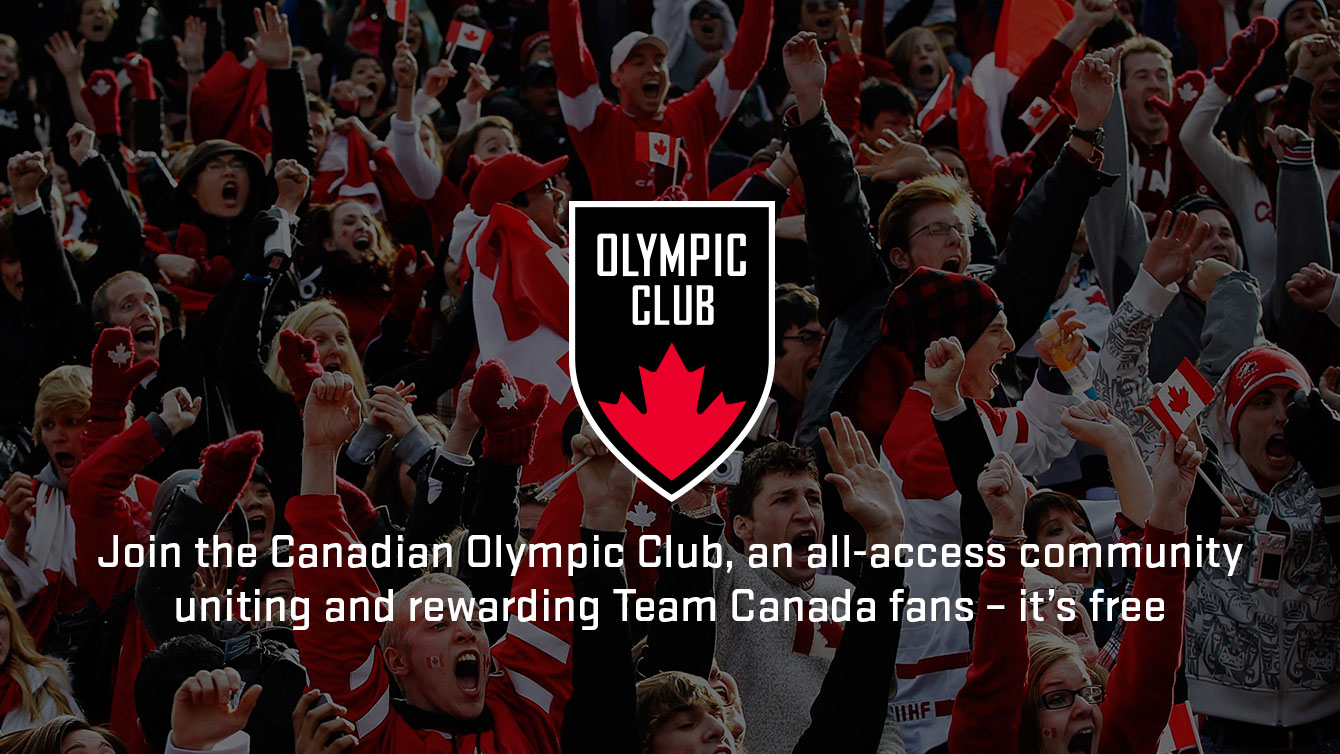 Olympic.ca
Obviously you know and love our website if you're reading this article, but here are some key pages you might want to bookmark:
Team Canada Roster
See all of the athletes named to the PyeongChang 2018 team! You can search by sport and home province. By clicking on an athlete's headshot, you can find out more about them.
Competition Schedule
We've put together an event schedule with times in Korean Standard Time (KST), Eastern Standard Time (EST), and Pacific Standard Time (PST) so you'll be able to know exactly when your favourite events are happening.
Results
Stay tuned for the release of our real time results page of what our Canadian athletes have done in PyeongChang!
DAY
DATE
EVENT
KST
EST
PST
1
February 10
Women's 7.5km Sprint
8:15pm
6:15am
3:15am
2
February 11
Men's 10km Sprint
8:15pm
6:15am
3:15am
3
February 12
Women's 10km Pursuit
7:10pm
5:10am
2:10am
Men's 12.5km Pursuit
9:00pm
7:00am
4:00am
5
February 14
Women's 15km Individual
8:05pm
6:05am
3:05am
6
February 15
Men's 20km Individual
8:00pm
6:00am
3:00am
8
February 17
Women's 12km Mass Start
8:15pm
6:15am
3:15am
9
February 18
Men's 15km Mass Start
8:15pm
6:15am
3:15am
11
February 20
Mixed Relay