Team Canada to have its largest Olympic badminton team ever at Tokyo 2020
Team Canada will be represented by more badminton athletes than ever at the Olympic Games this summer, with eight Canadians set to hit the court in Tokyo.
With an athlete or duo qualified in each event, Canada will be one of nine countries to compete in all five.
Michelle Li is Canada's top-ranked player, cracking the top 10 in the BWF Olympic Qualification Rankings in the women's singles event as she heads towards her third consecutive Olympic appearance. Since the beginning of her career, Li has been a trailblazer for Canadian women in the sport and has become the country's most successful female badminton player ever.
After being a double gold medallist at the 2011 Pan American Games in Guadalajara, Li made her Olympic debut at London 2012 where she was part of Canada's best-ever Olympic result with partner Alex Bruce as they finished fourth in the women's doubles.
Since then, Li has continued to reach podiums across the globe. In 2014, she became the first Canadian woman to ever win badminton singles gold at the Commonwealth Games and defended her singles title at the Pan Am Games in 2015. Li claimed her third straight Pan Am Games singles gold at Lima 2019, while reaching a new career-high on the world ranking list at number eight.
That success has come despite having fewer resources than her top international competitors. She often travels and competes on her own, making do without a physiotherapist to help her at tournaments, so she is always conscious about trying to stay injury-free. She took a year off after Rio 2016 to get herself back to full health after playing through some injuries.
In the men's singles competition, Canada will be well-represented by Brian Yang. At just 19-years-old, the Toronto native has written his name all over the Canadian history books throughout his young career.
In 2016, he became the youngest junior champion ever in Canada after claiming the U19 title at age 14. He also became the youngest ever U23 national champion at age 15. In 2019, he added to his list of accomplishments by becoming the youngest to ever win the senior national singles title.
He previously represented Canada at Lima 2019, where he won a singles silver. Most recently, he won a singles gold at the 2021 Pan American Championships.
Canada will have three entries across the various doubles events in Tokyo.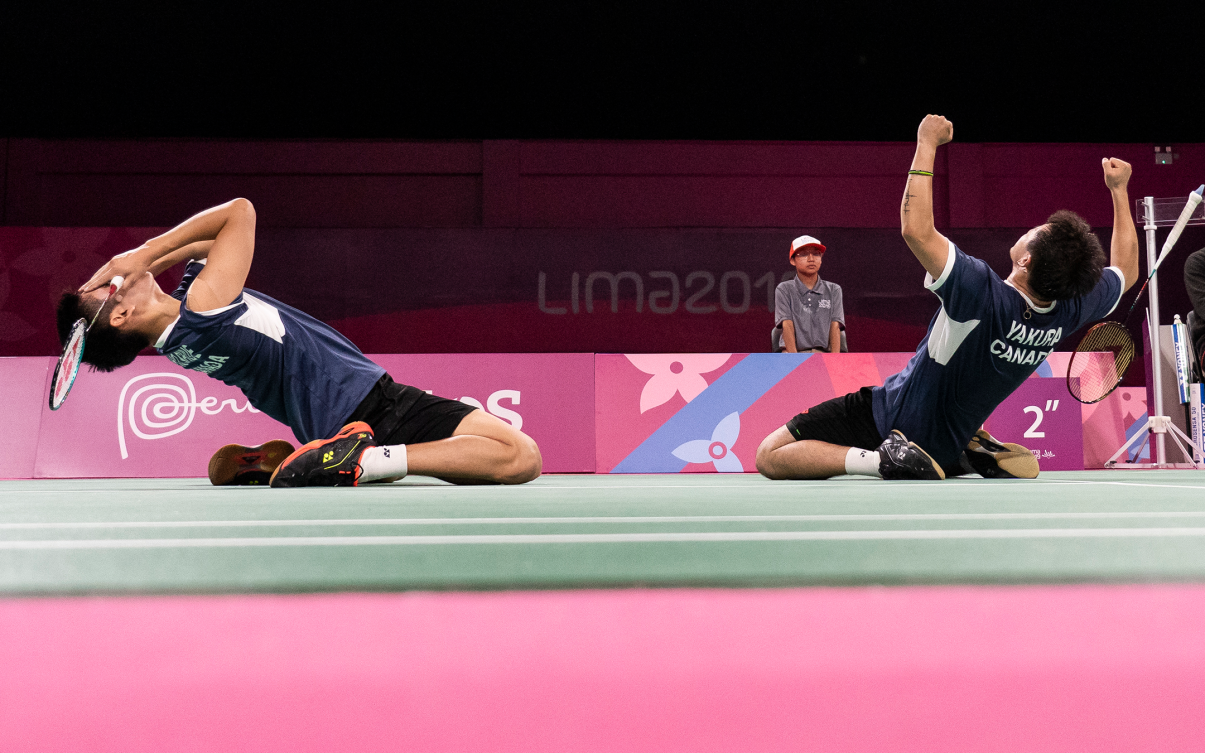 Jason Ho-Shue and Nyl Yakura will make their Olympic debuts in the men's competition. Together, the duo has won four consecutive gold medals at the Pan American Championships, as well as a gold medal from Lima 2019.
On the women's side, Rachel Honderich and Kristen Tsai will team up in Tokyo. Honderich and Tsai have a proven track record for success, winning the 2018, 2019 and 2021 Pan American Championships together and a doubles gold at the 2019 Pan Am Games.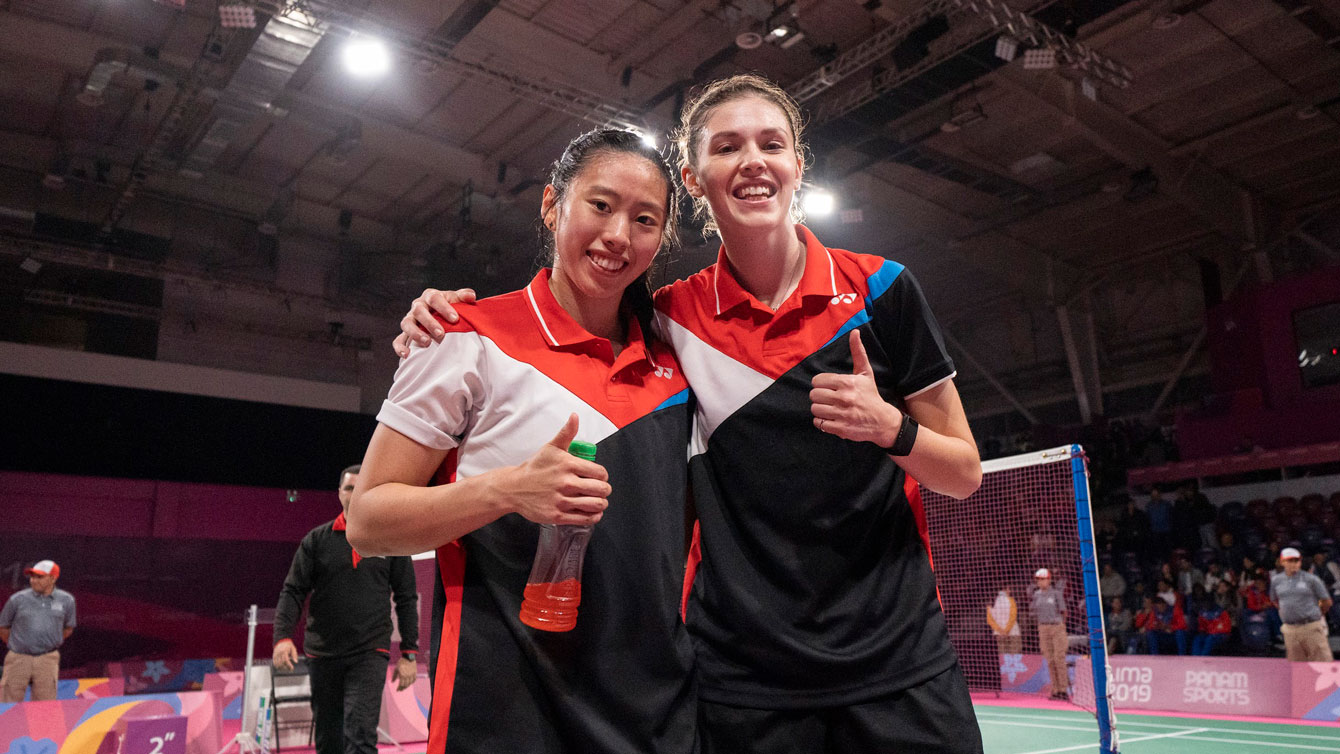 Joshua Hurlburt-Yu and Josephine Wu will compete in the mixed doubles competition. They've been partners since 2015 and are set to appear in their first Olympic Games together. In 2019, the duo won mixed doubles gold at both the Pan American Games and Pan American Championships. Recently, they successfully defended their title at the 2021 Pan American Championships.
All Olympic qualification for Tokyo 2020 was based on the BWF Race to Tokyo Rankings, which closed on June 15. Results dating back to April 2019 were counted in that, with a hiatus from mid-March 2020 to early January 2021 due to the COVID-19 pandemic.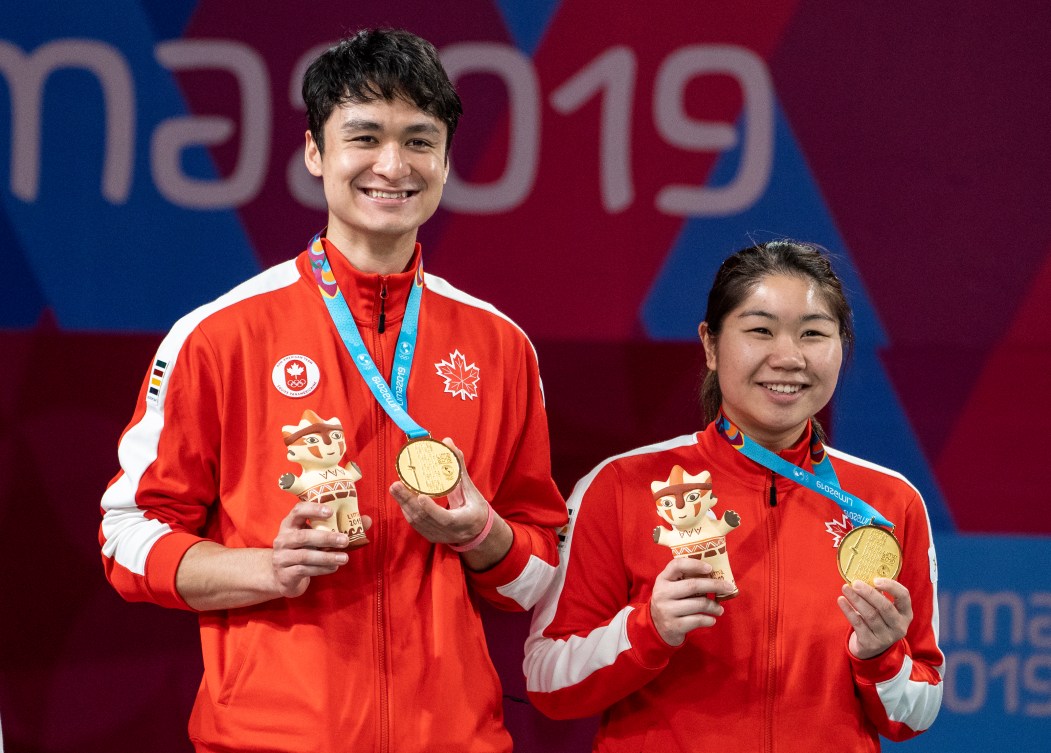 This is the first time since Sydney 2000 that Canada will have entries in all five events. At Rio 2016, Canada had just two entries in men and women's singles.
Canada's best-ever badminton result came at London 2012 in women's doubles courtesy of Michelle Li and Alex Bruce. Three women have reached the Round of 16 in singles play, most recently Anna Rice at Beijing 2008.
Badminton at Tokyo 2020 will kick off on Day 1 of the Games on July 24 and continue at the Musashino Forest Sport Plaza through August 2.
Team Canada Badminton Athletes at Tokyo 2020:
Jason Ho-Shue (Markham, ON) – Men's Doubles
Rachel Honderich (Toronto, ON) – Women's Doubles
Joshua Hurlburt-Yu (Scarborough, ON) – Mixed Doubles
Michelle Li (Markham, ON) – Women's Singles
Kristen Tsai (Burnaby, BC) – Women's Doubles
Josephine Wu (Edmonton, AB) – Mixed Doubles
Nyl Yakura (Pickering, ON) – Men's Doubles
Brian Yang (Richmond Hill, ON) – Men's Singles