Jurij Kodrun - International Skating Union/International Skating Union
Fournier Beaudry and Soerensen coast to silver at Grand Prix
Team Canada continues to show the wealth of talent they have to offer in figure skating, as Laurence Fournier Beaudry and Nikolaj Soerensen won silver in the ice dance at the ISU Grand Prix in Espoo, Finland on Saturday.
The pair entered the day in position for silver and held onto it thanks to a 123.70 total segment score in the rhythm dance. The pair's two-day total score of 206.32 put them a mere 3.14 points behind the United States' Madison Chock and Evan Bates who claimed gold.
Juulia Turkkila and Matthias Versluis finished a distant third for Finland.
It was the second straight silver in the ice dance for the pair, after claiming silver two weeks prior at the Grand Prix of France. The duo's tally of 206.32 is higher than all results from competitions in the 2022-23 season.
"We're just super happy. Finishing our second Grand Prix, and another great performance of this program that we love so very much," said Soerensen following the event. "We love coming to Finland – the crowd is great, and the rink is really familiar to us, so this is an event we really enjoy."
The pair scored 82.62 points in Friday's rhythm dance to put them comfortably in second place. Despite an exceptional free dance, the United States also brought their best to edge out the Canadians.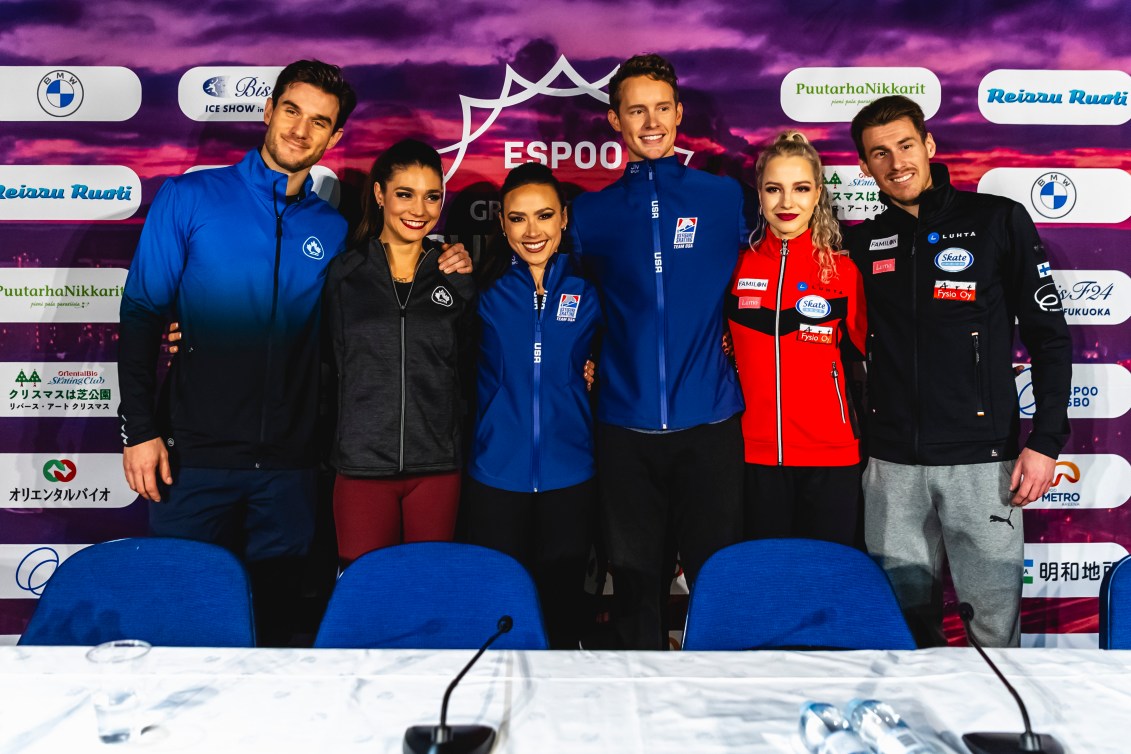 This adds to an impressive start to the World Cup season for Canada. They had a three-medal weekend last weekend in Chongqing, China.
Nadia Bashynska and Peter Beaumont finished eighth in the same event for Canada.
READ: Canadians grab two golds in three medal day at ISU Grand Prix in China
The Grand Prix will continue next weekend in Osaka, Japan.